Michael and Mariah met while attending Trinity College Dublin. A competitive spirit and a love of
water brought them together on the water polo team. Mariah, the goal keeper, gave Mike a run
for his money (this comment has met with much discussion). As time went on, they graduate
college and moved to Chicago, and eventually Mariah dragged Mike back to the sunny shores of
Hawaii. After 7 years together, Mike popped the question at Silver Temple in Kyoto, Japan.
They planned a Hawaiian themed wedding in the beautiful Durhamstown Castle with the  incredible help of Annie from Aislinn Events
These guys literally LOL'D their way through the day. When Mariah's uncle browsed the photos he said "I haven't seen that
many teeth since shark week!" See for yourself!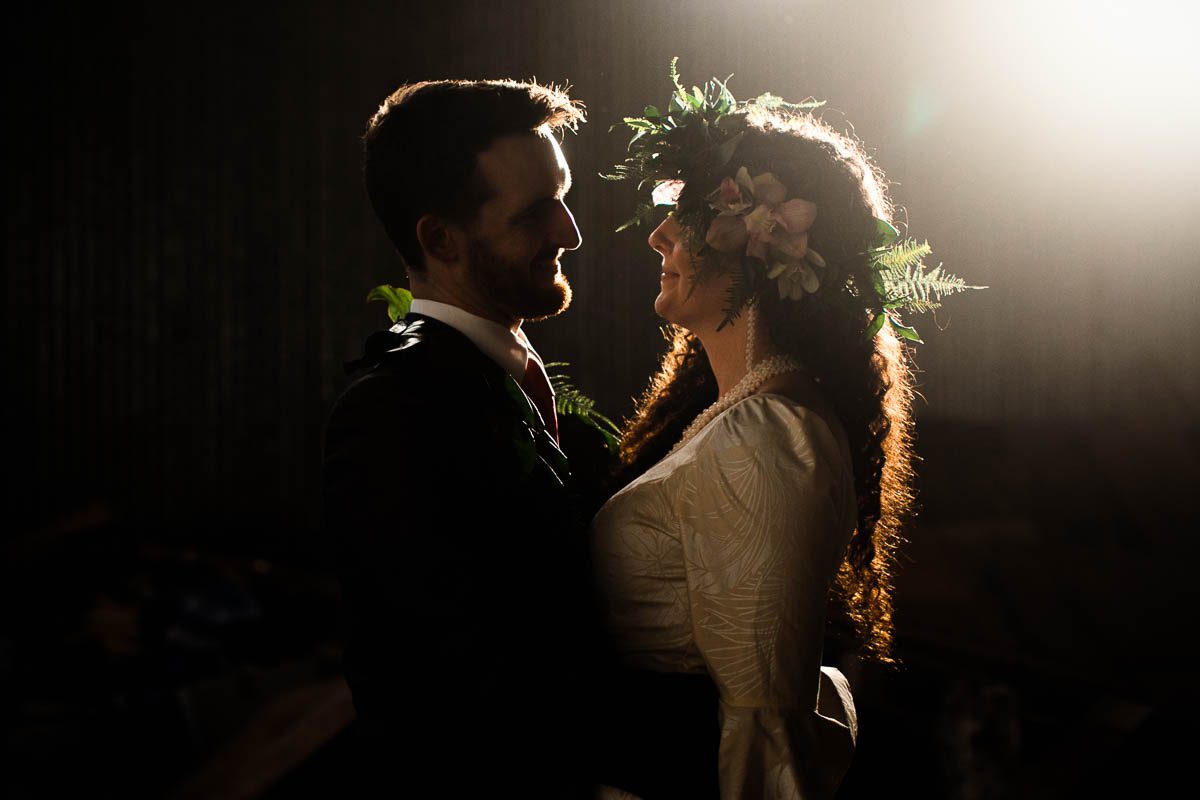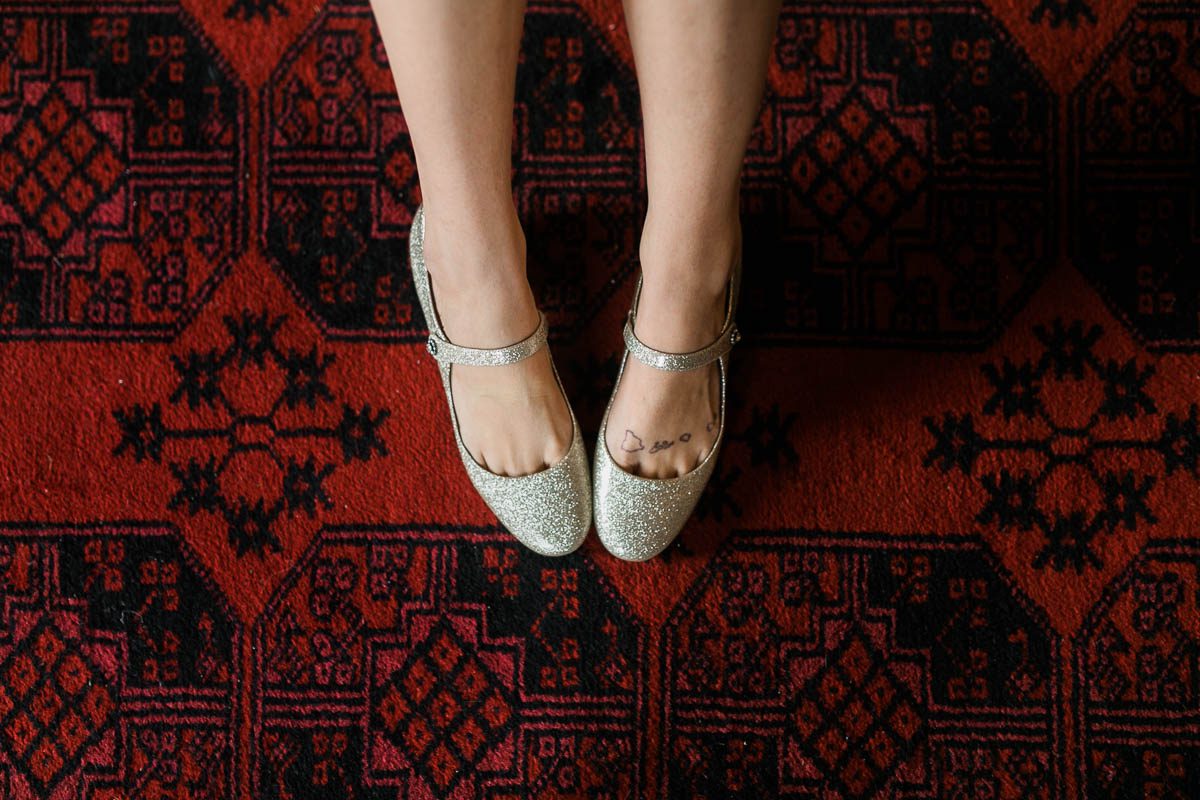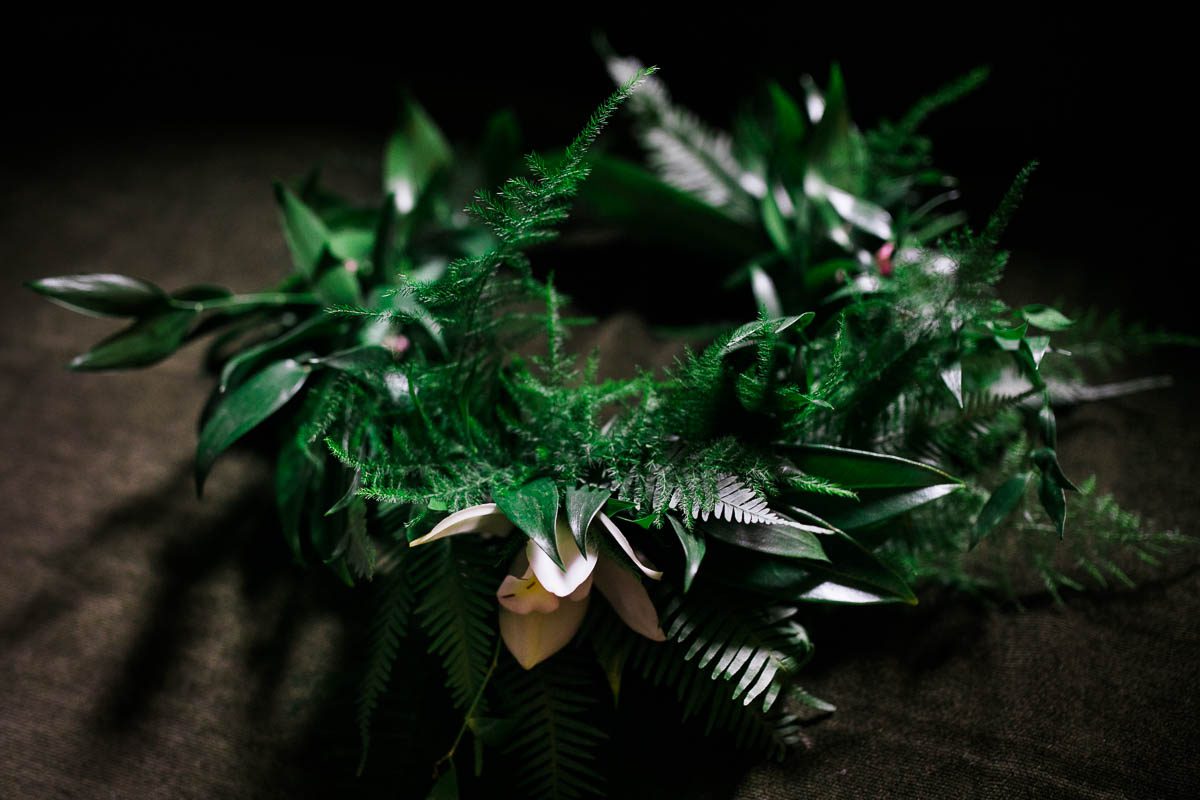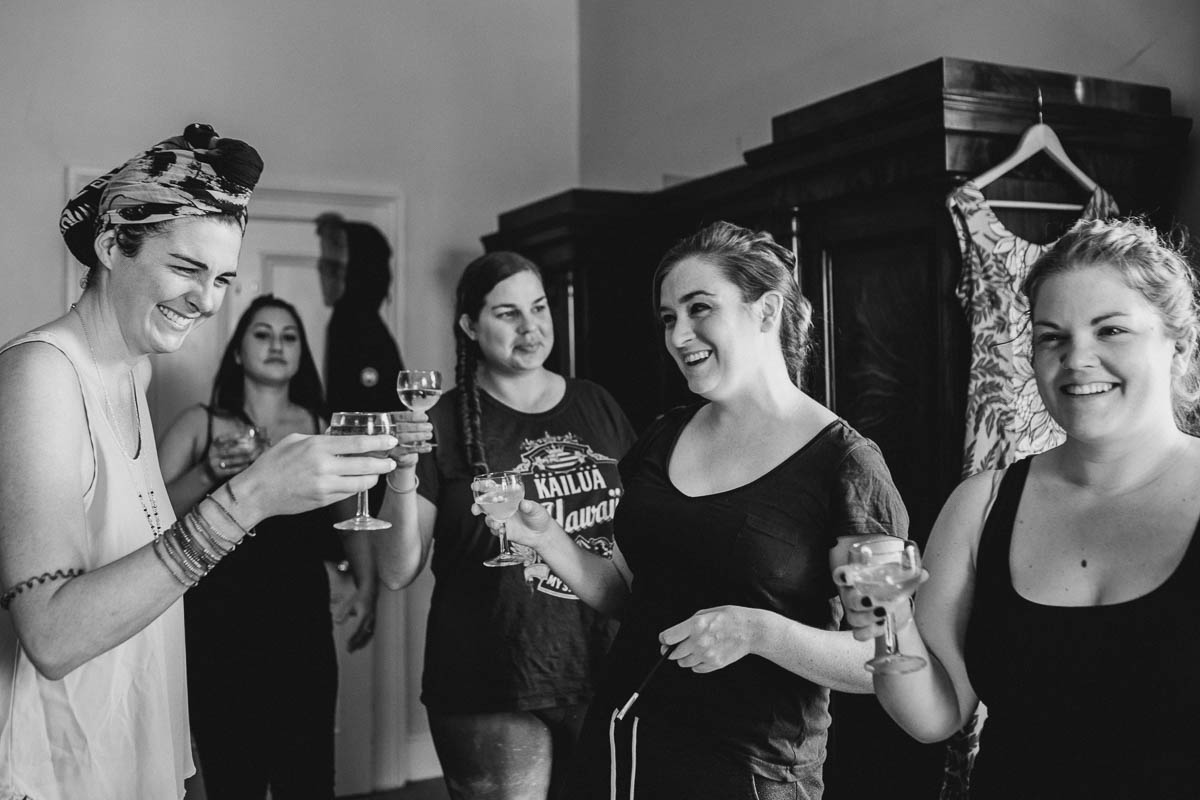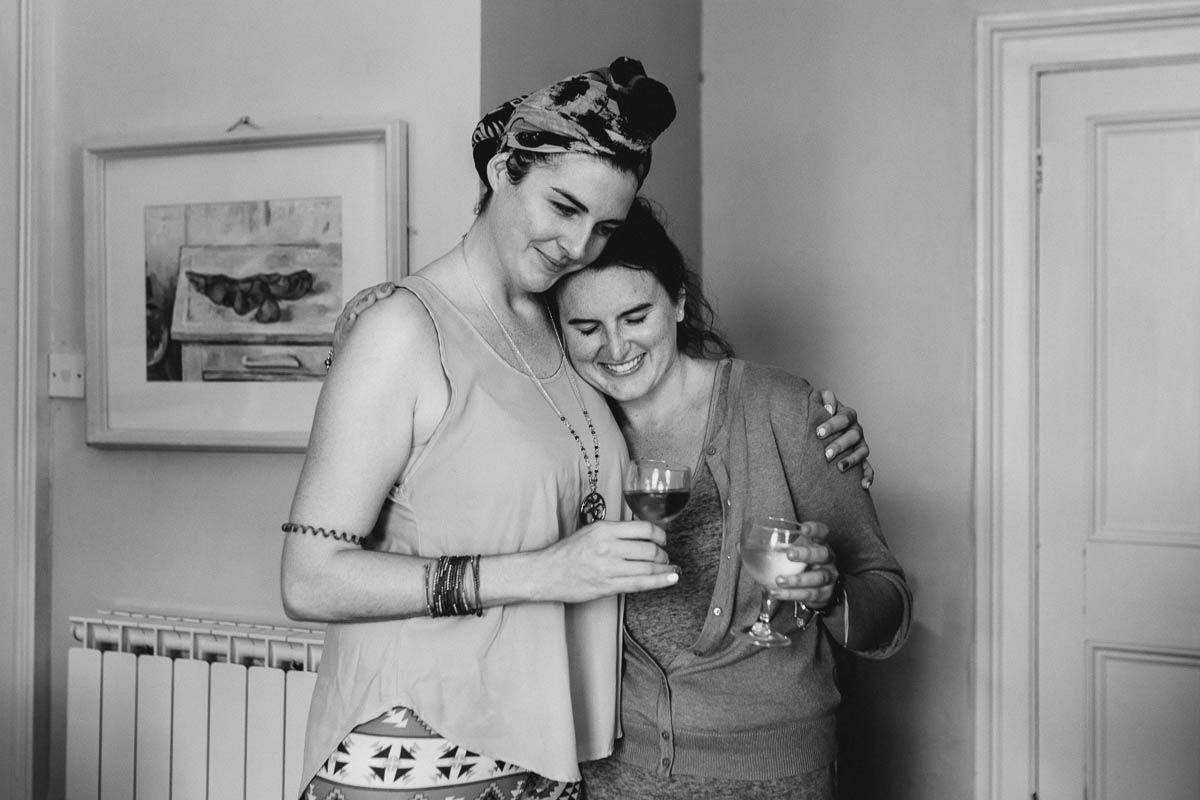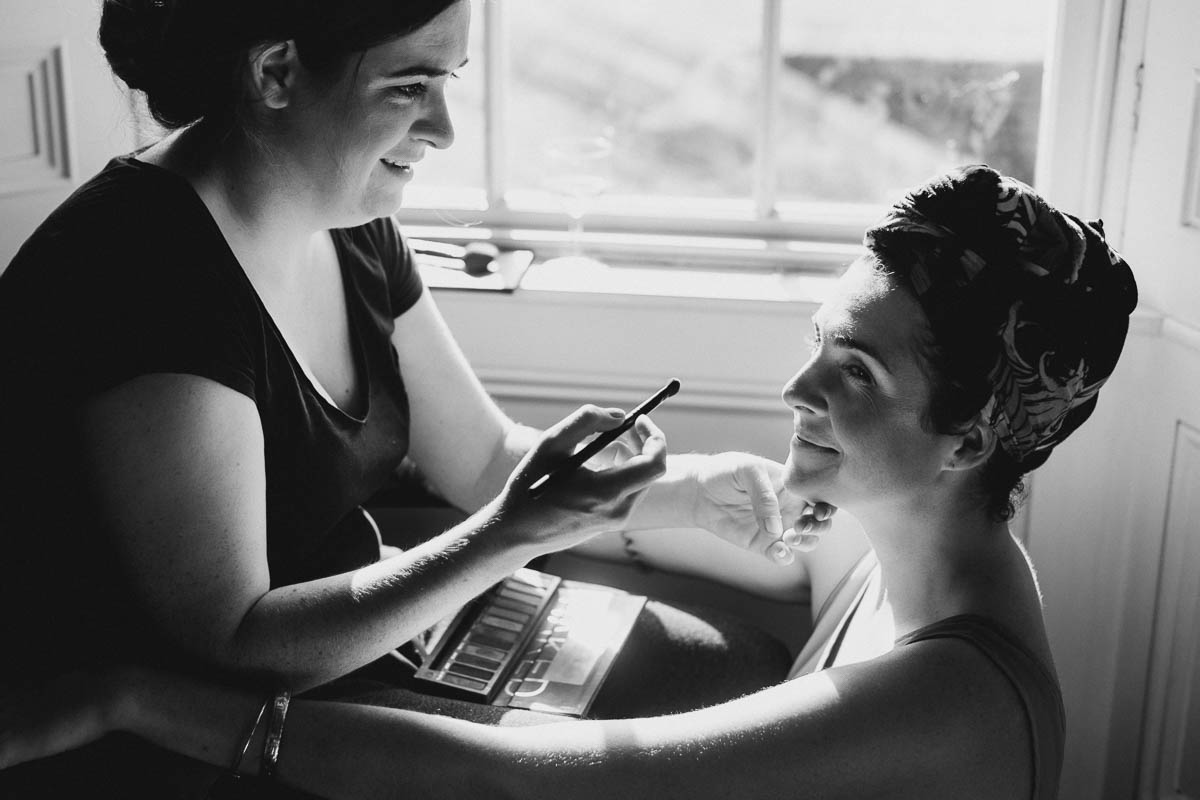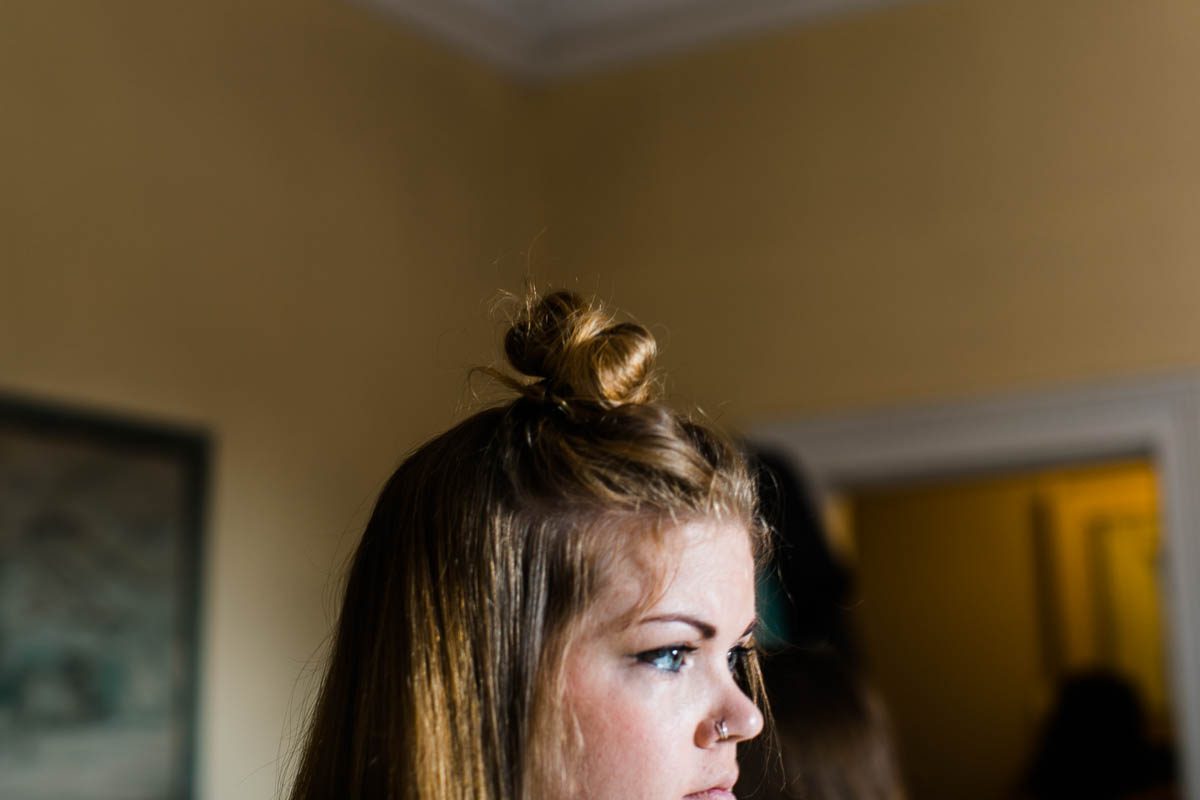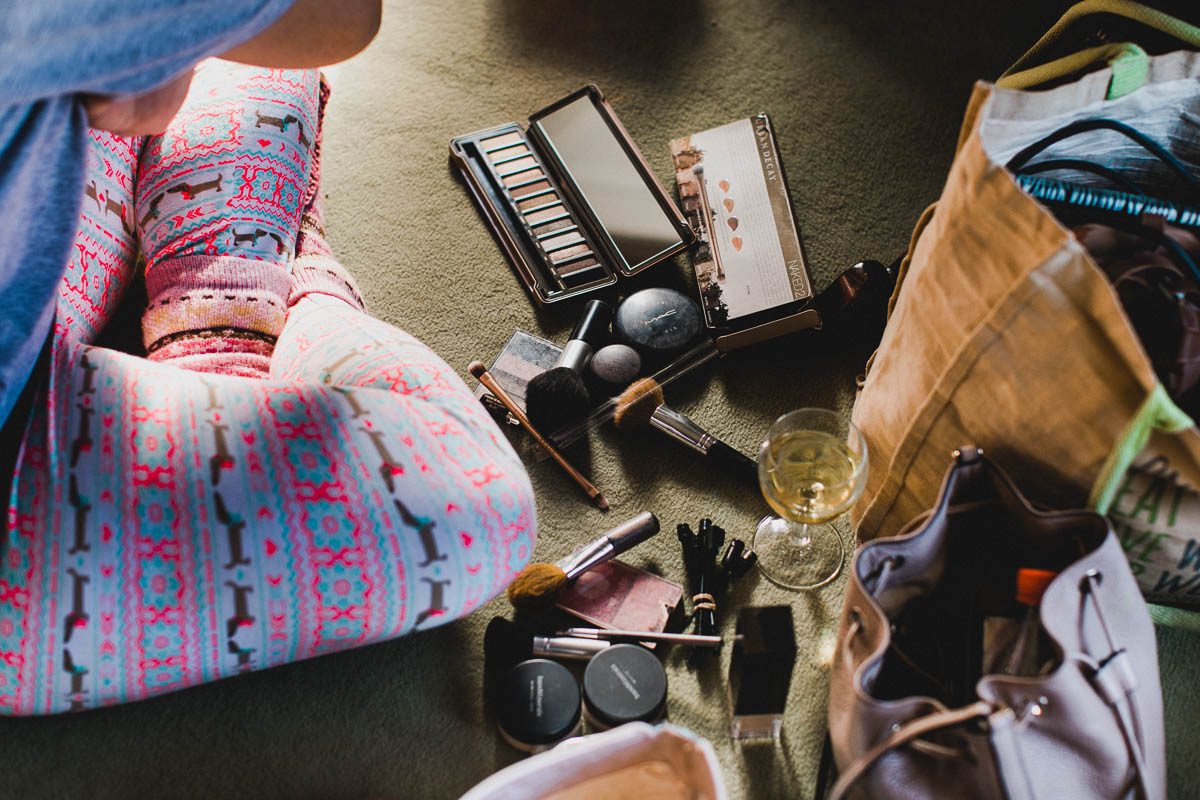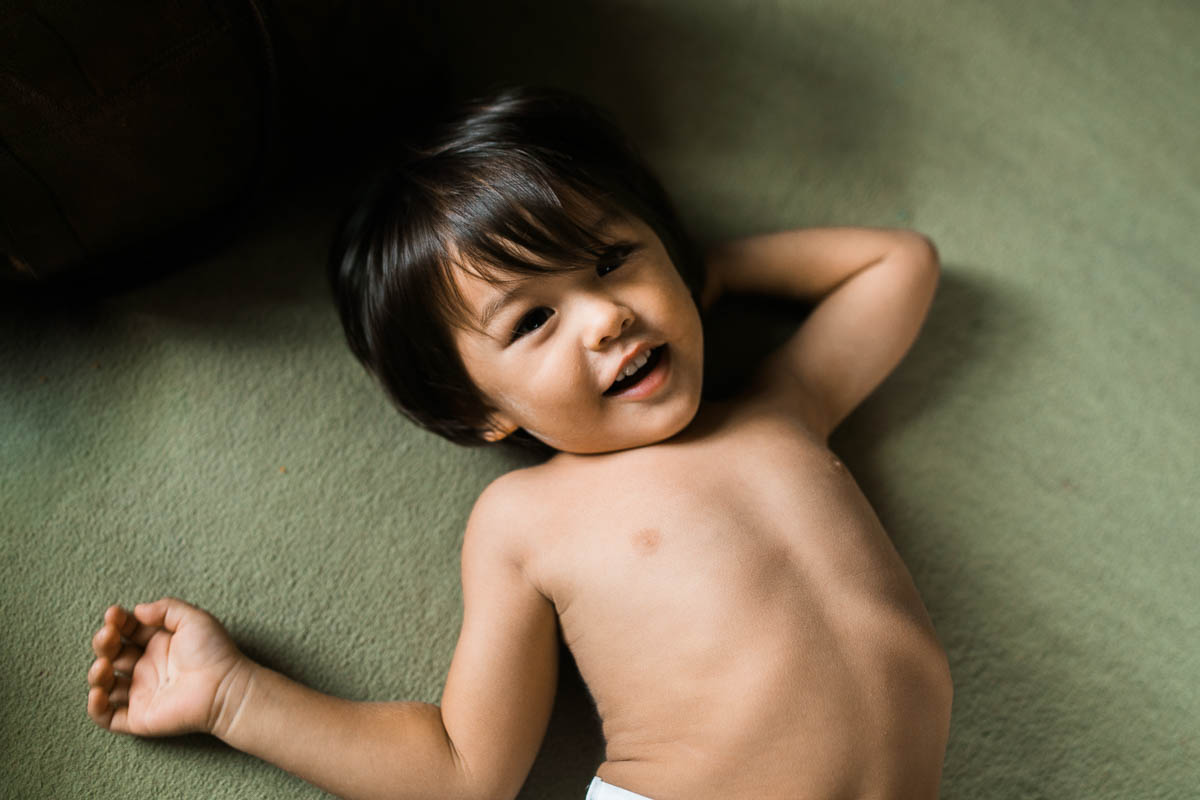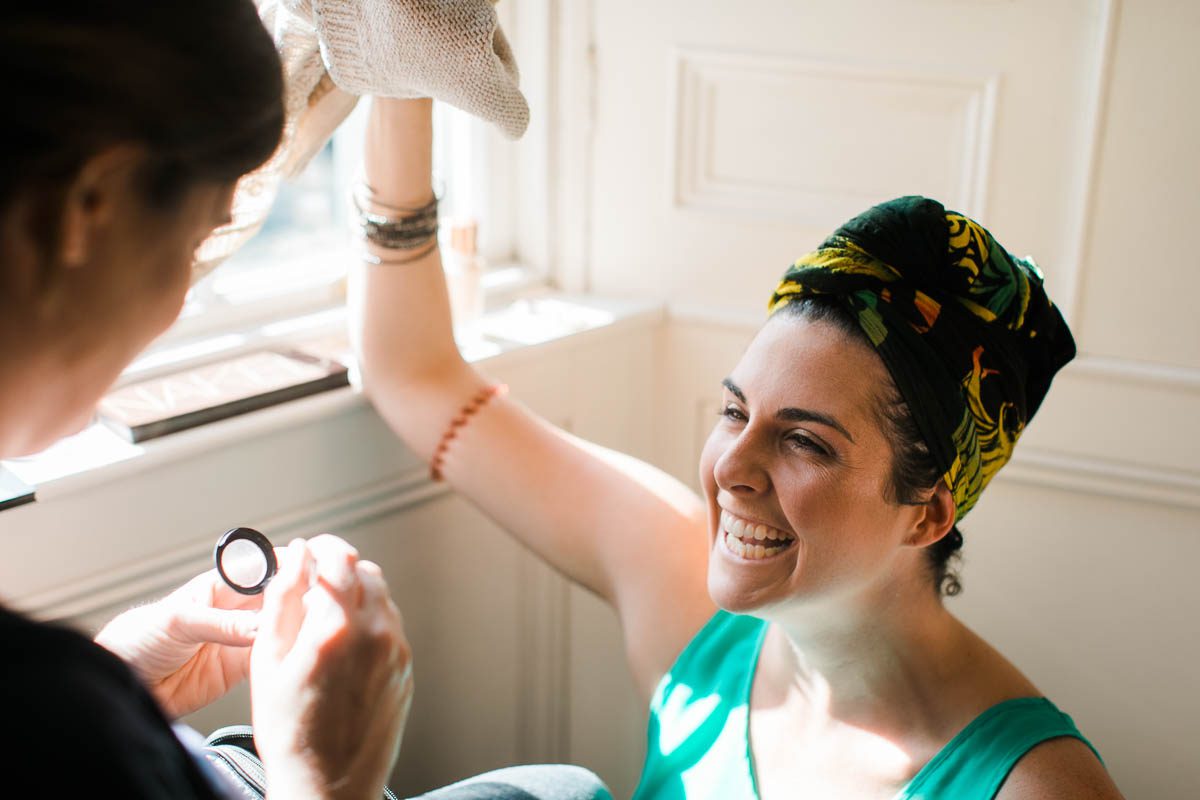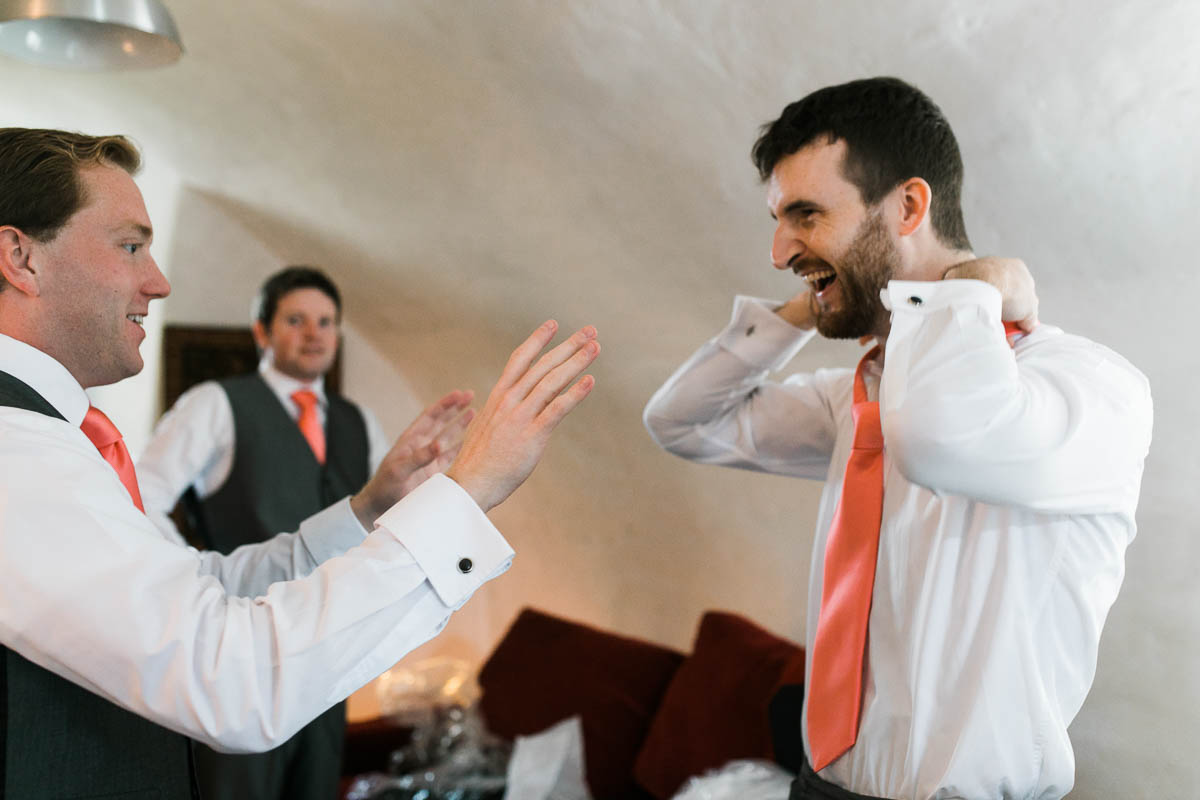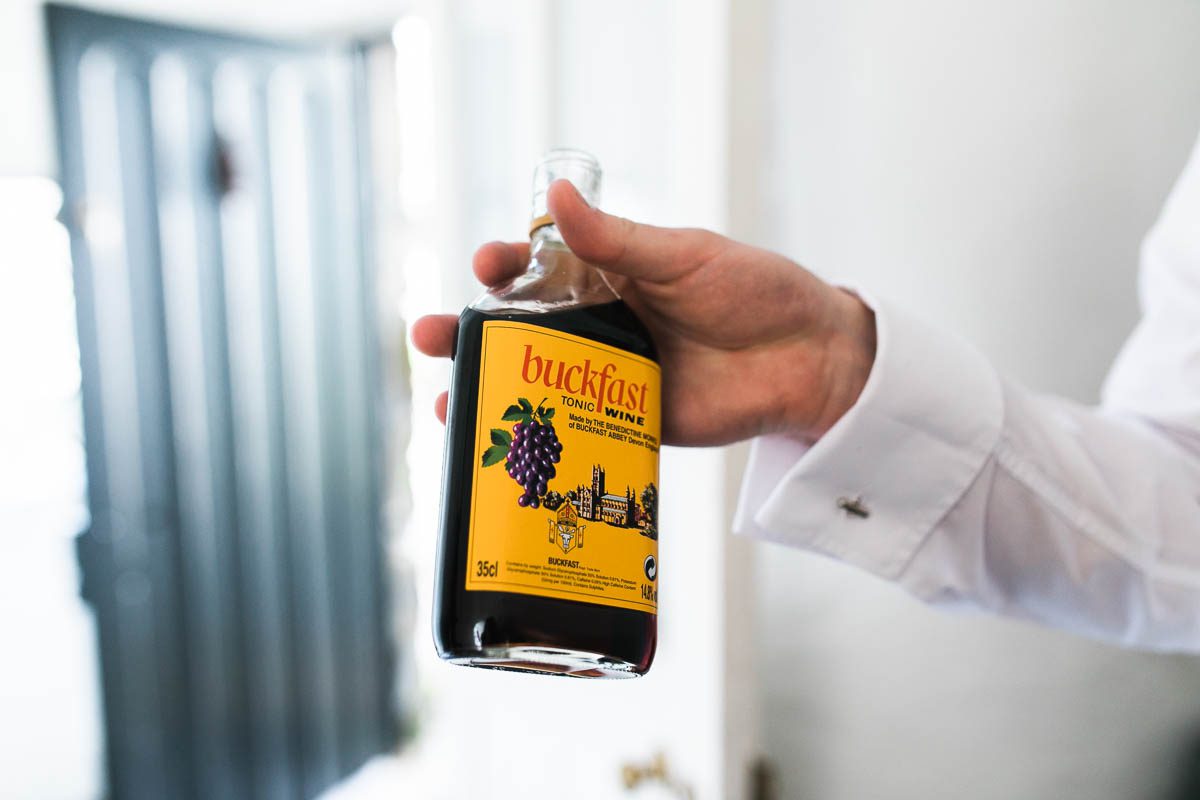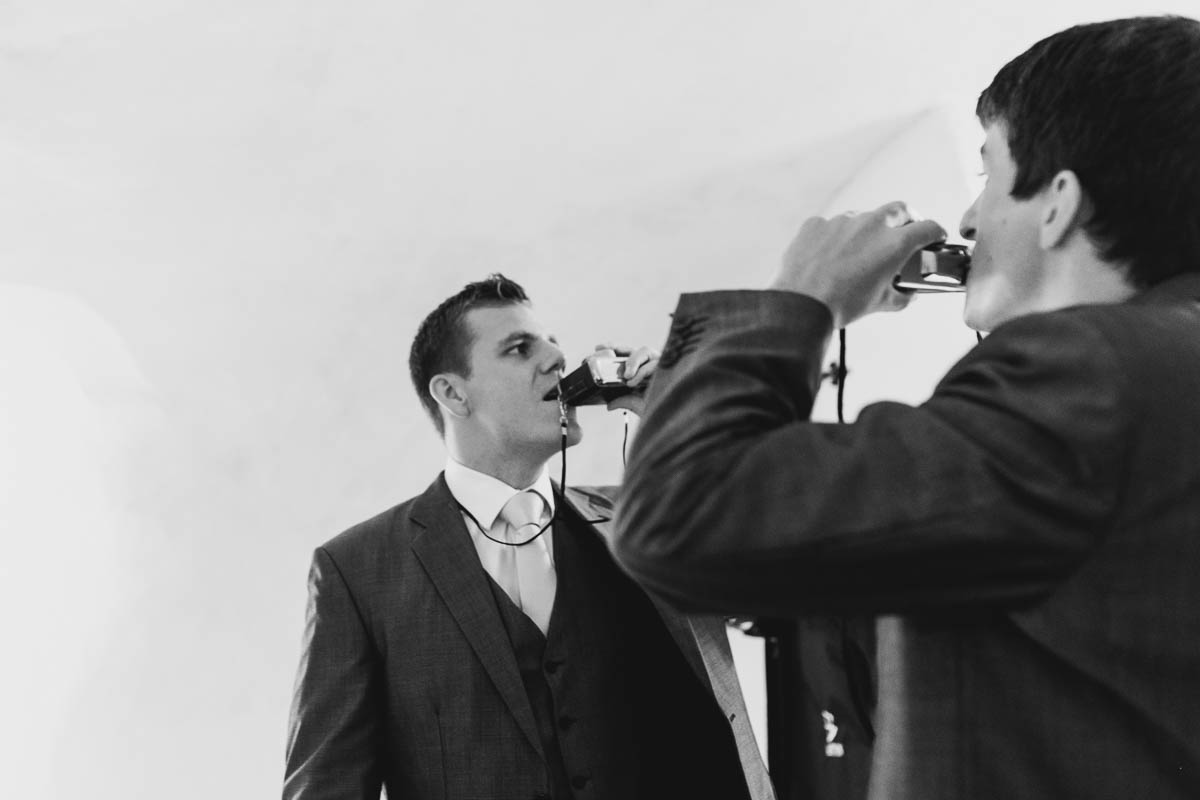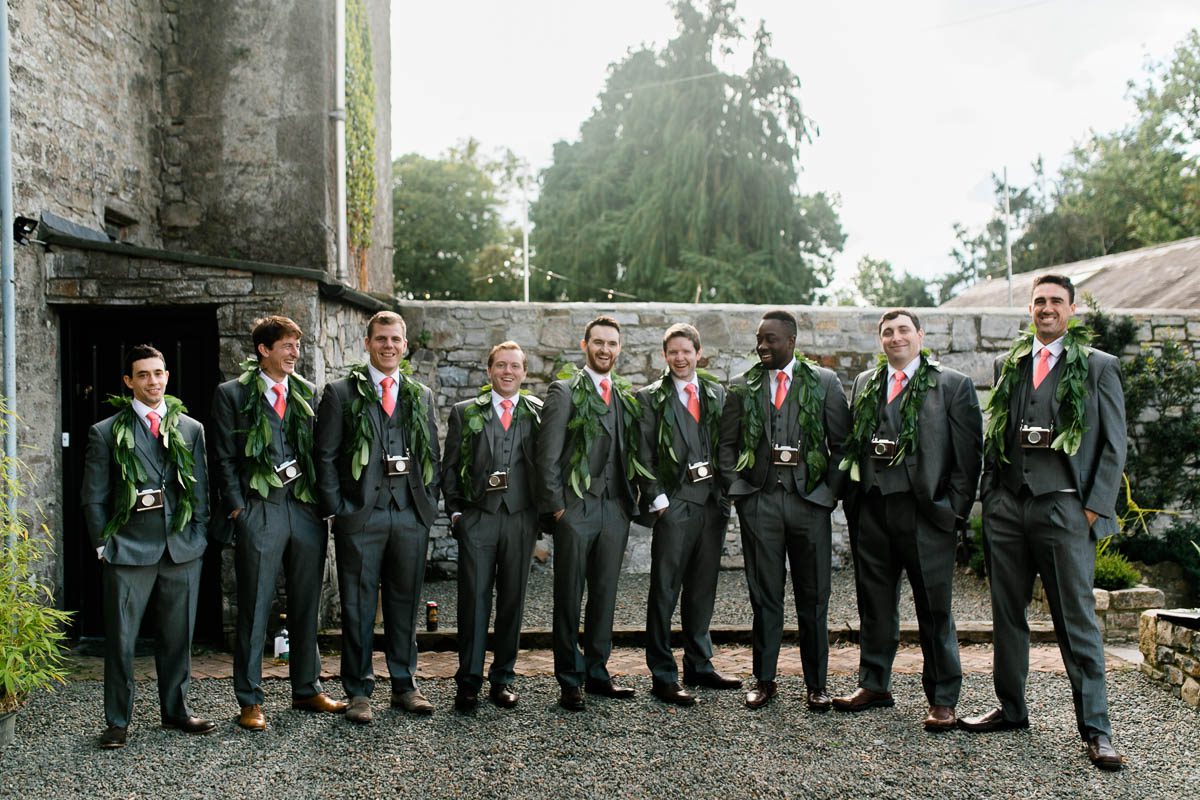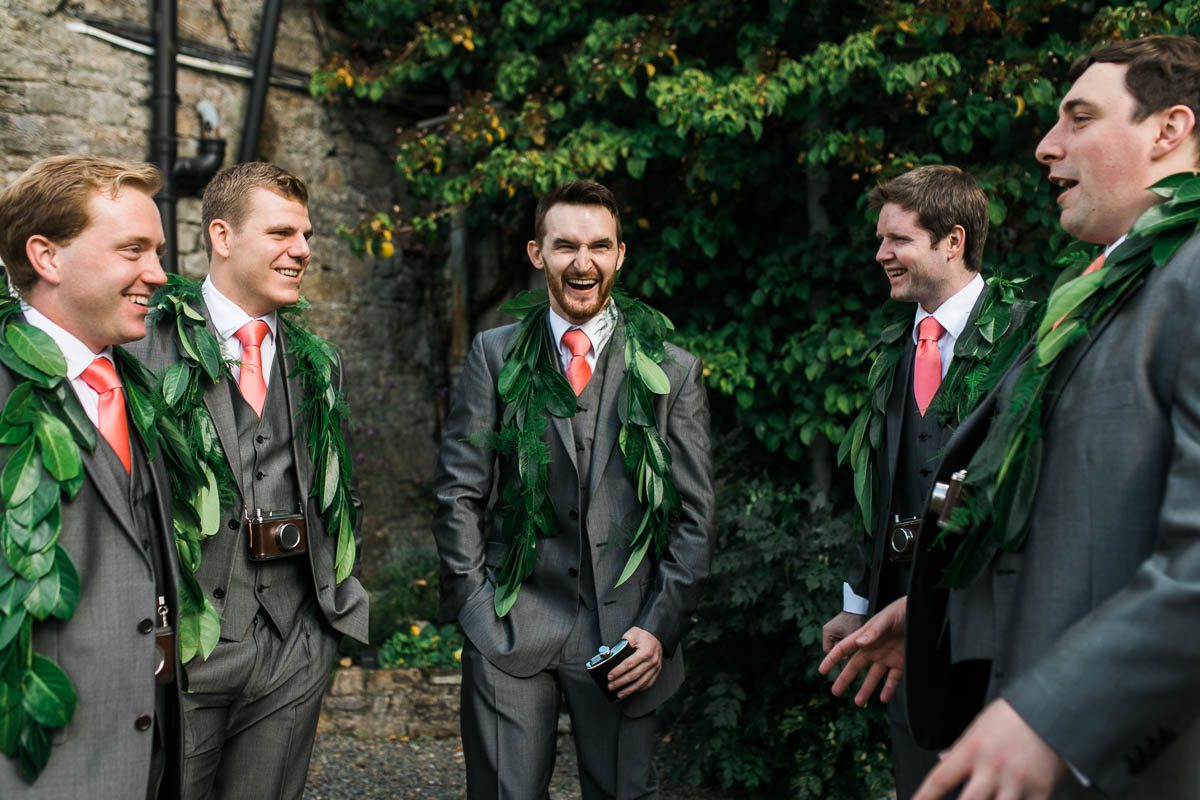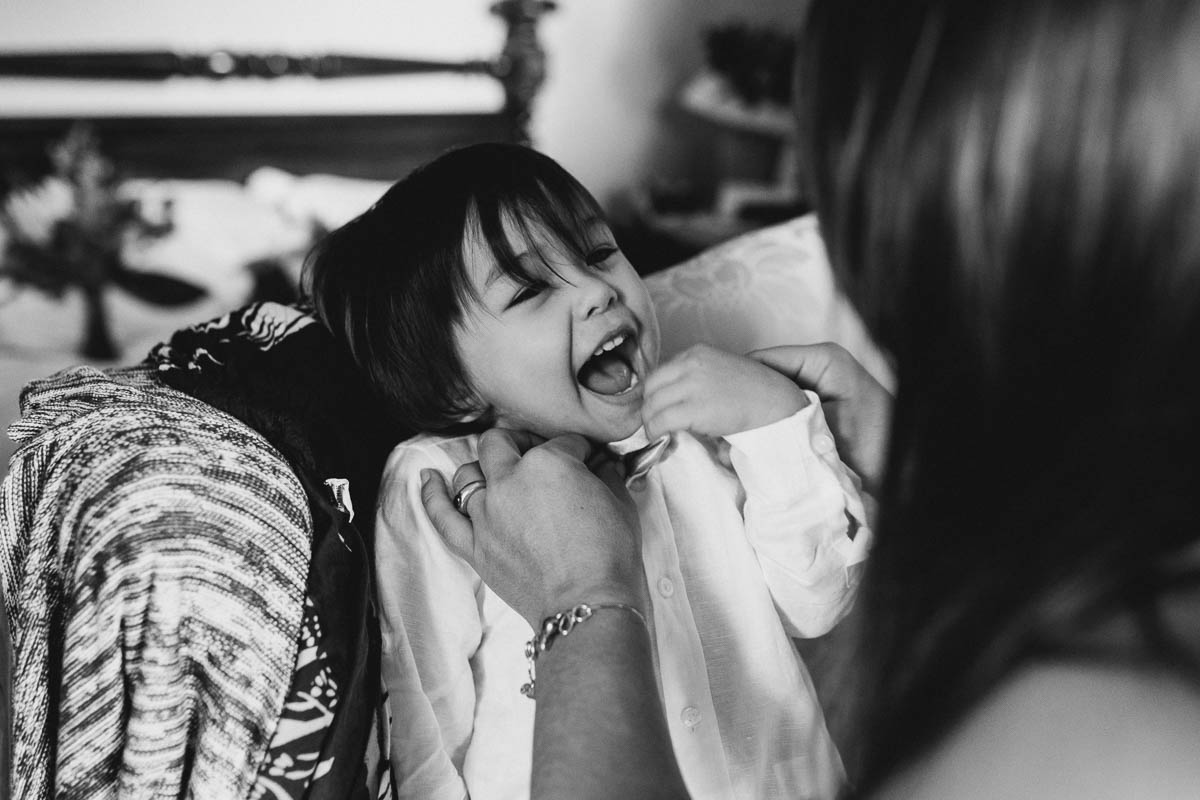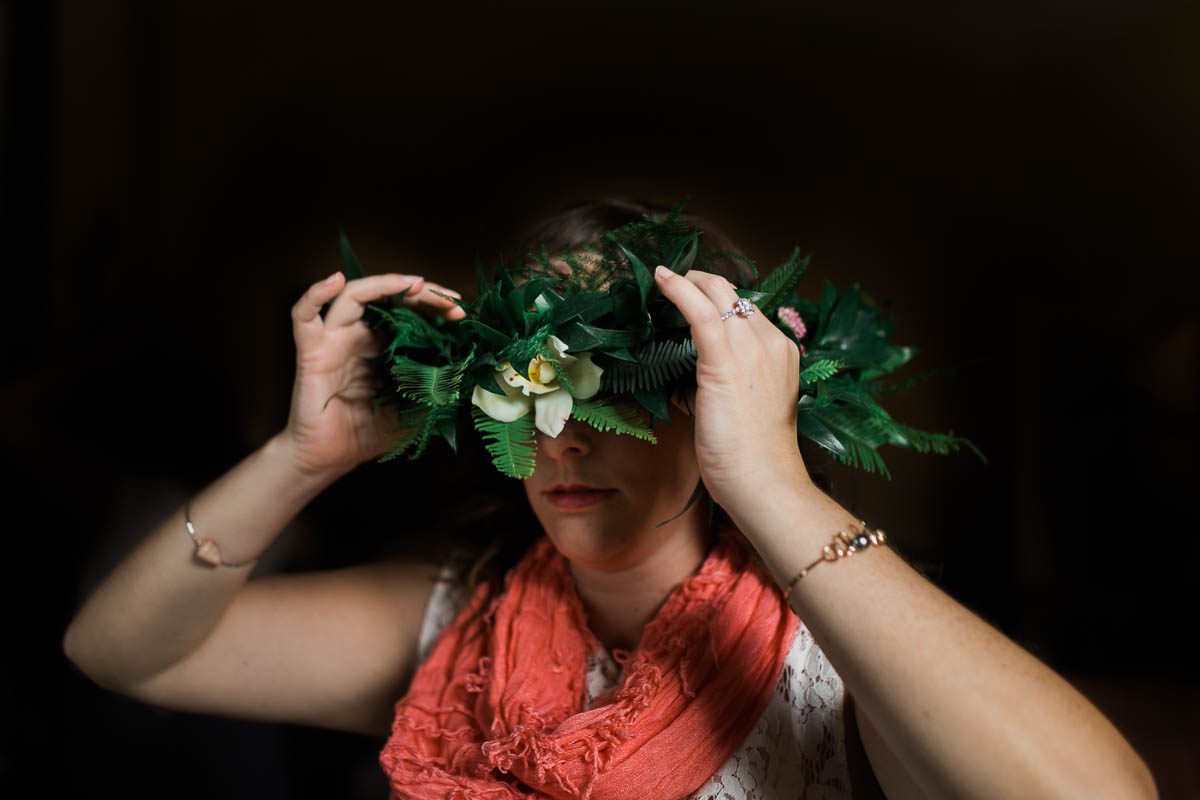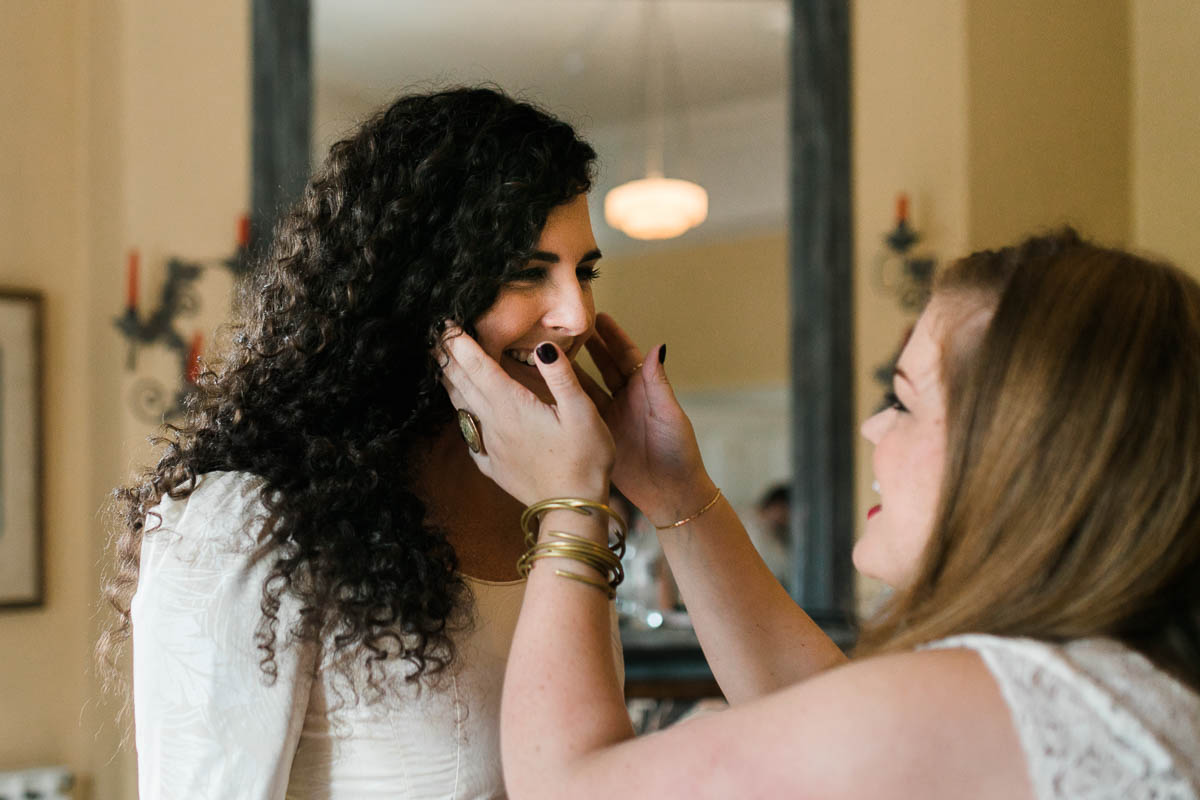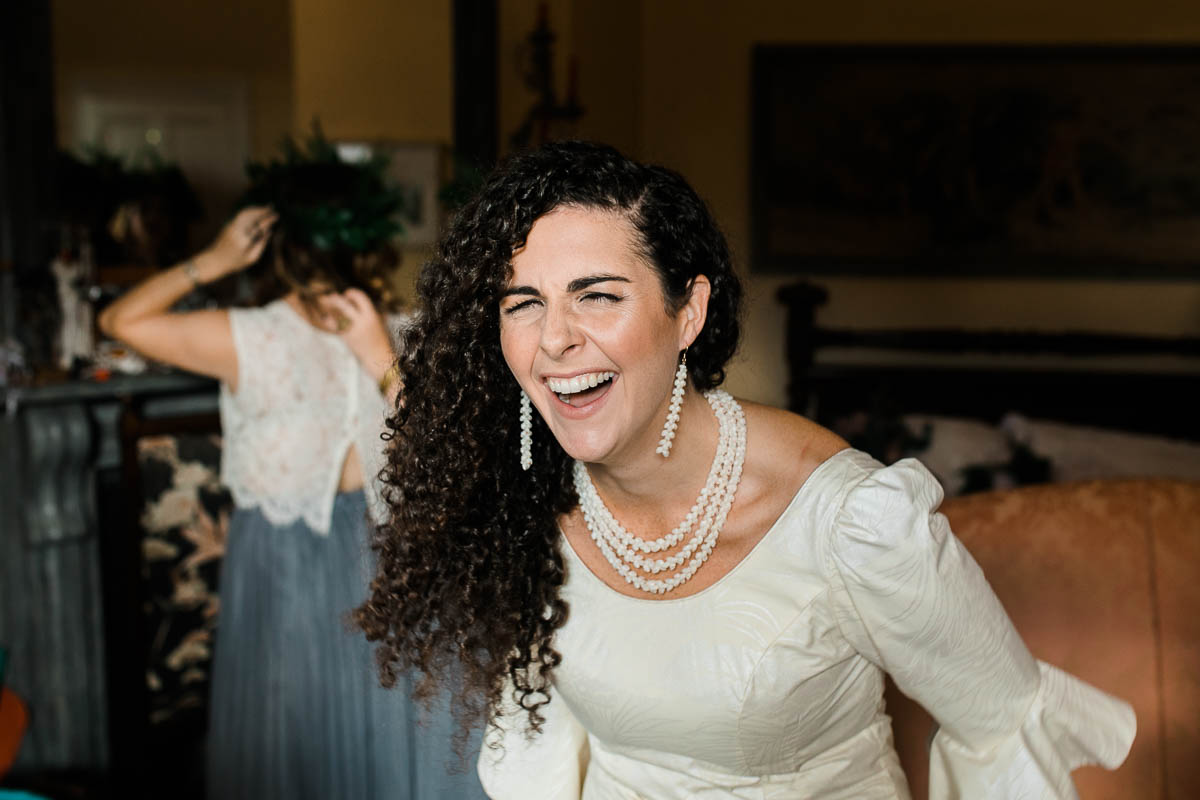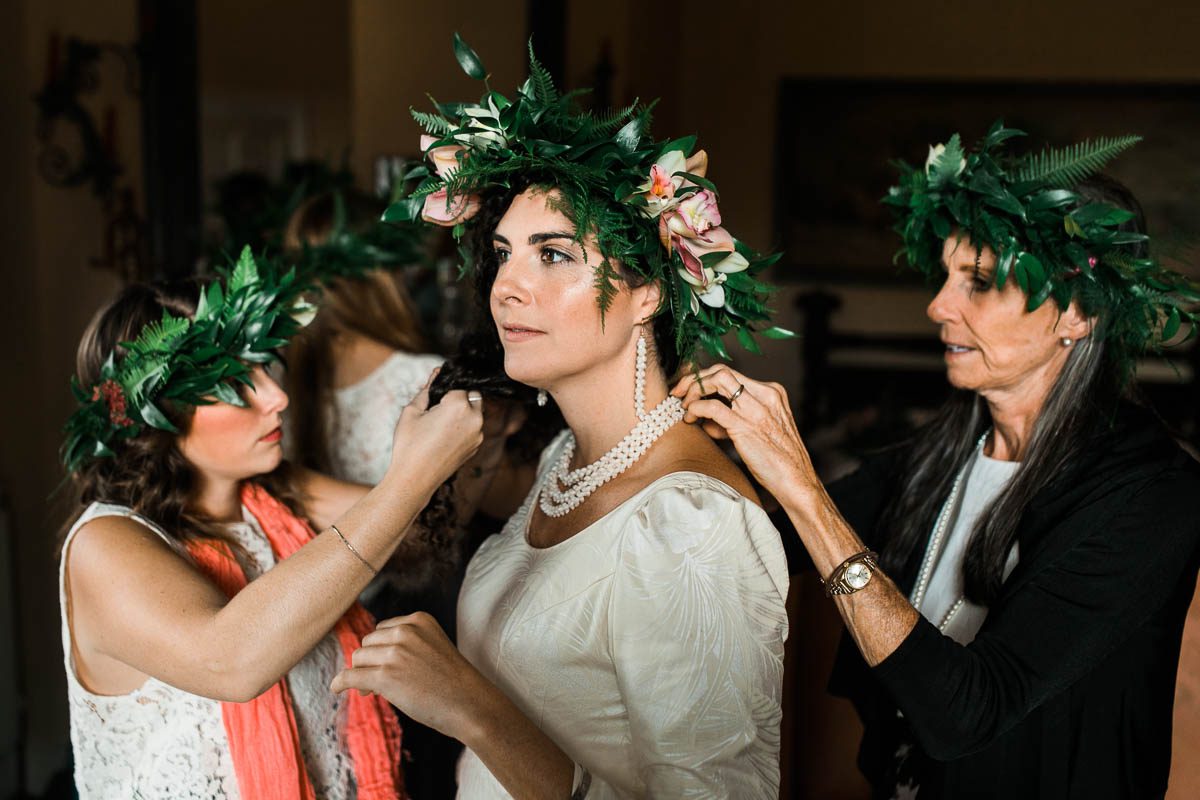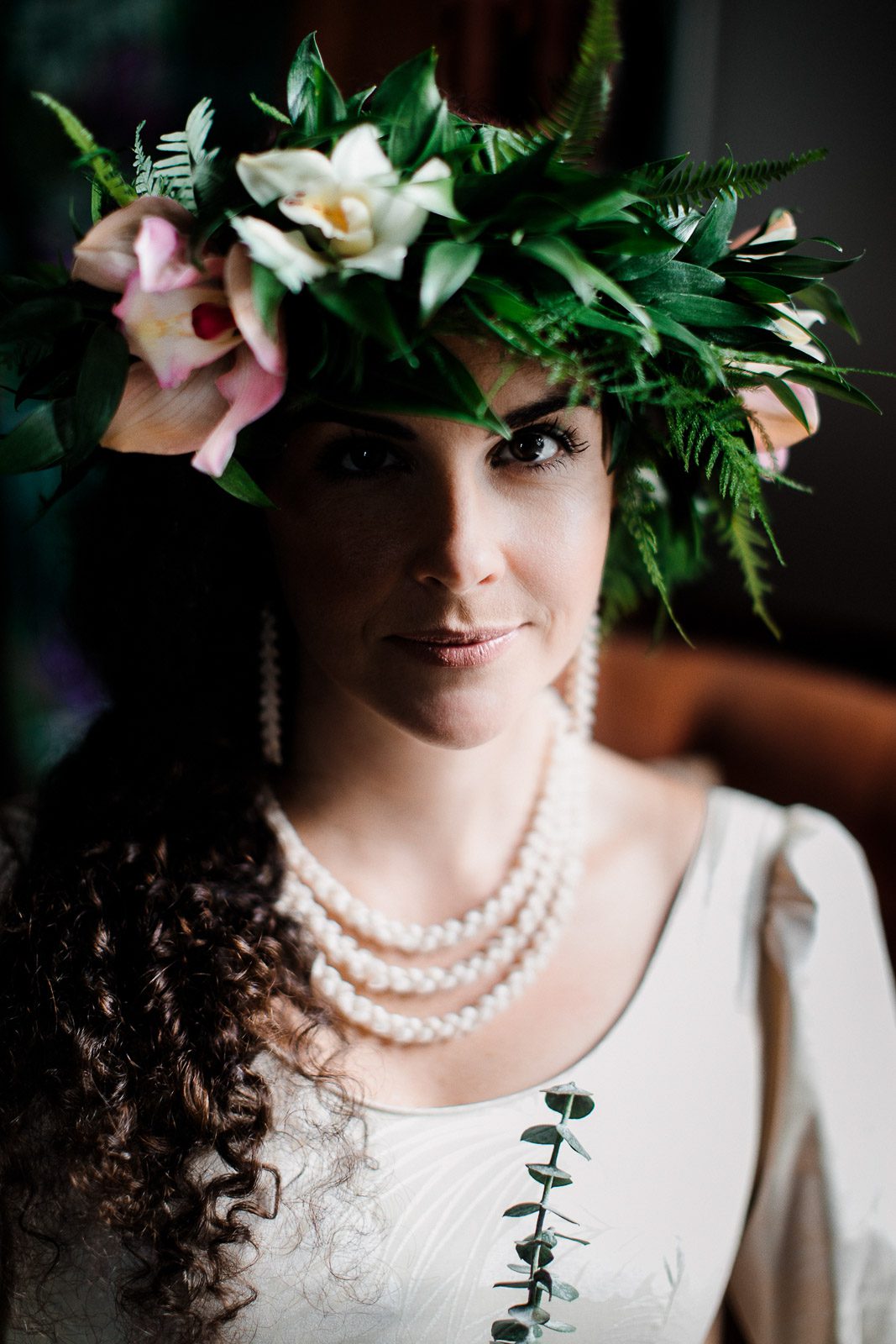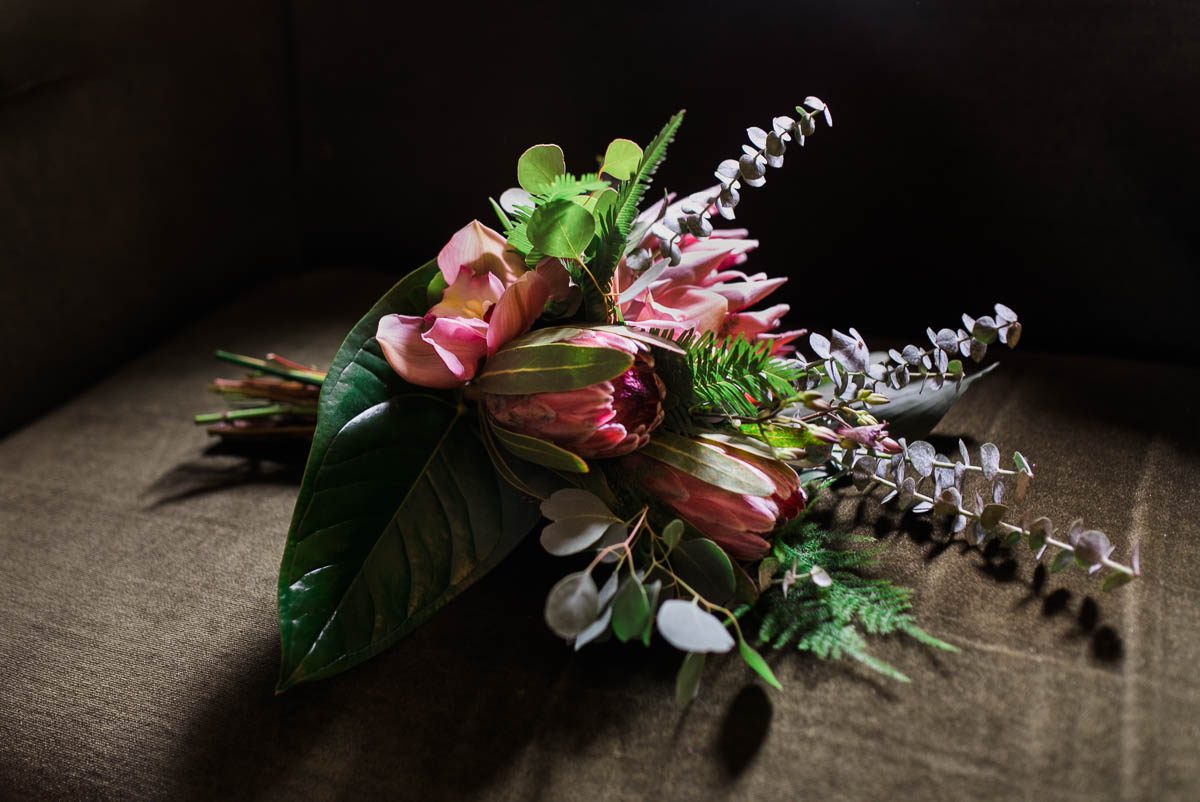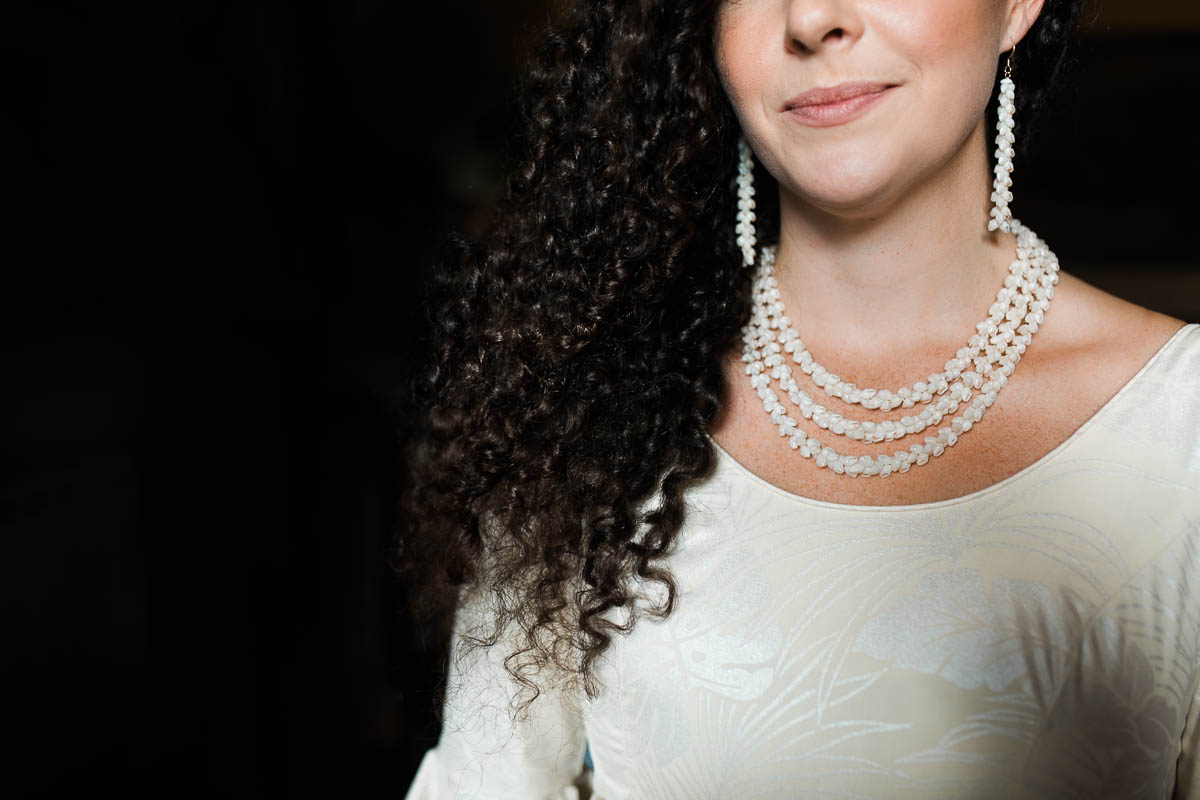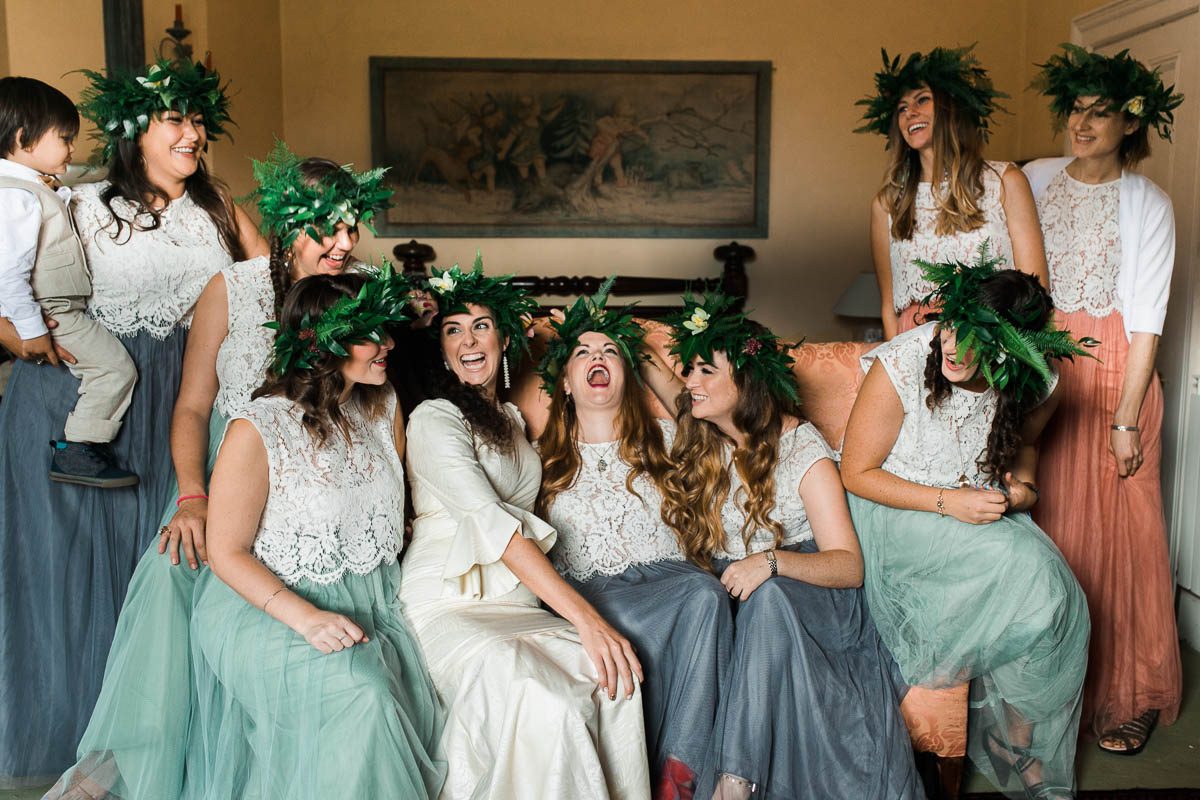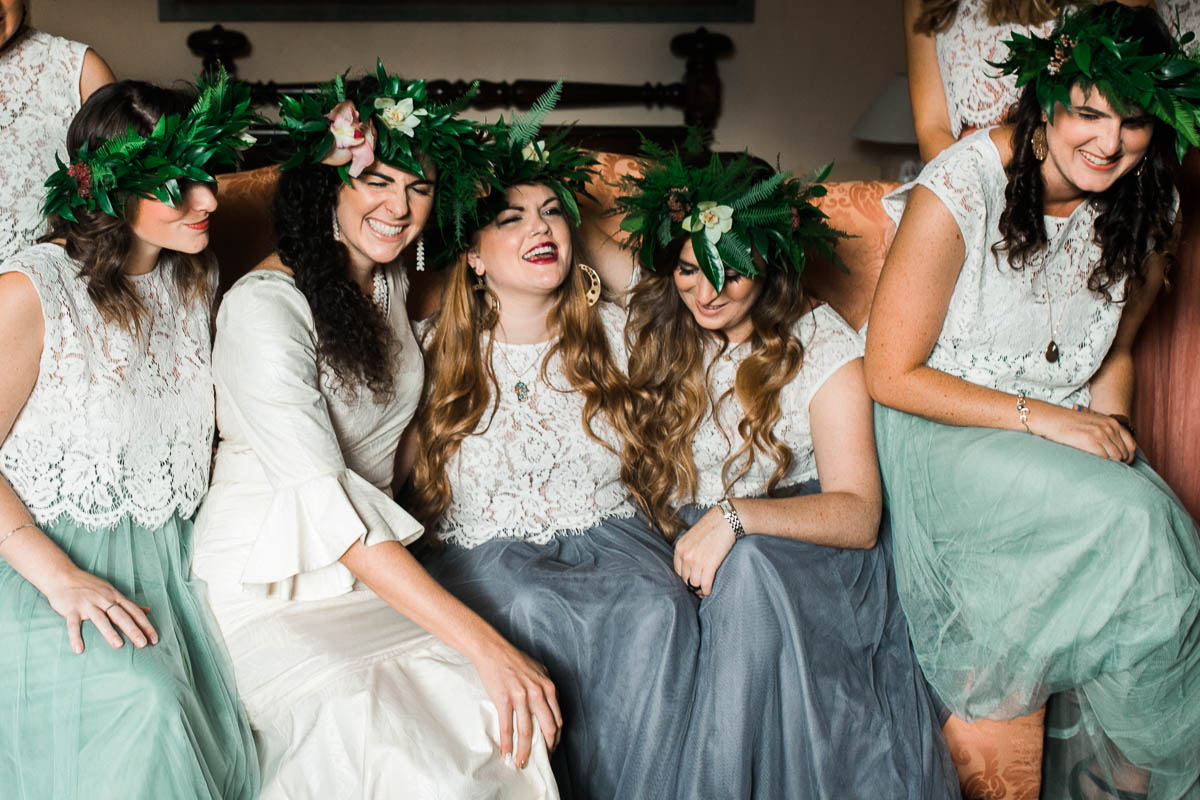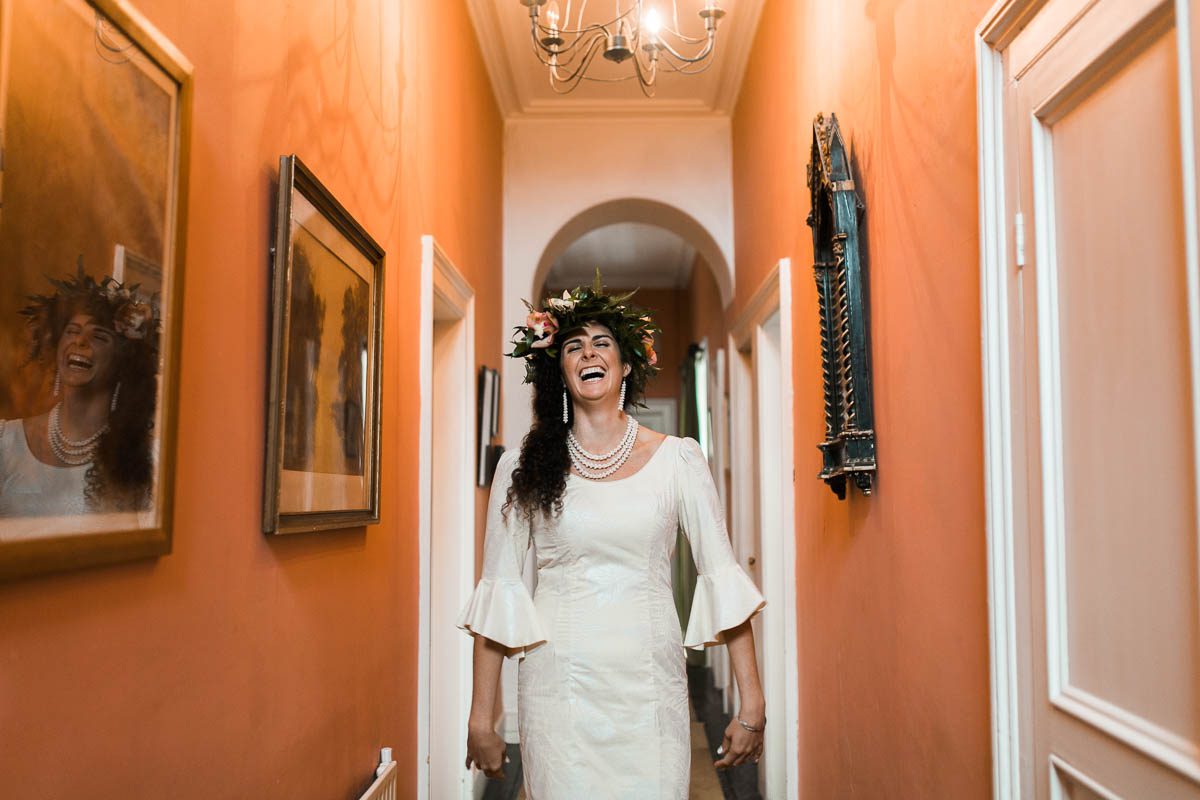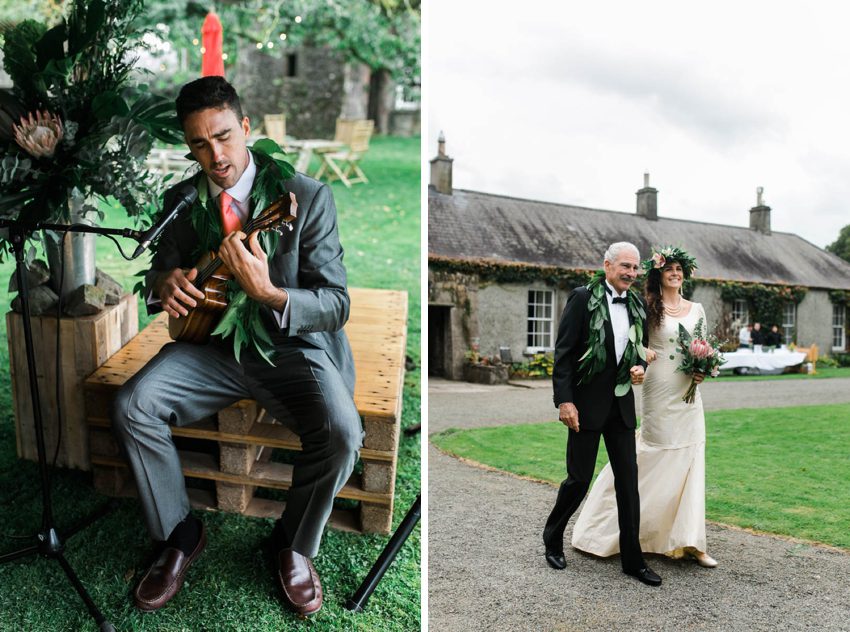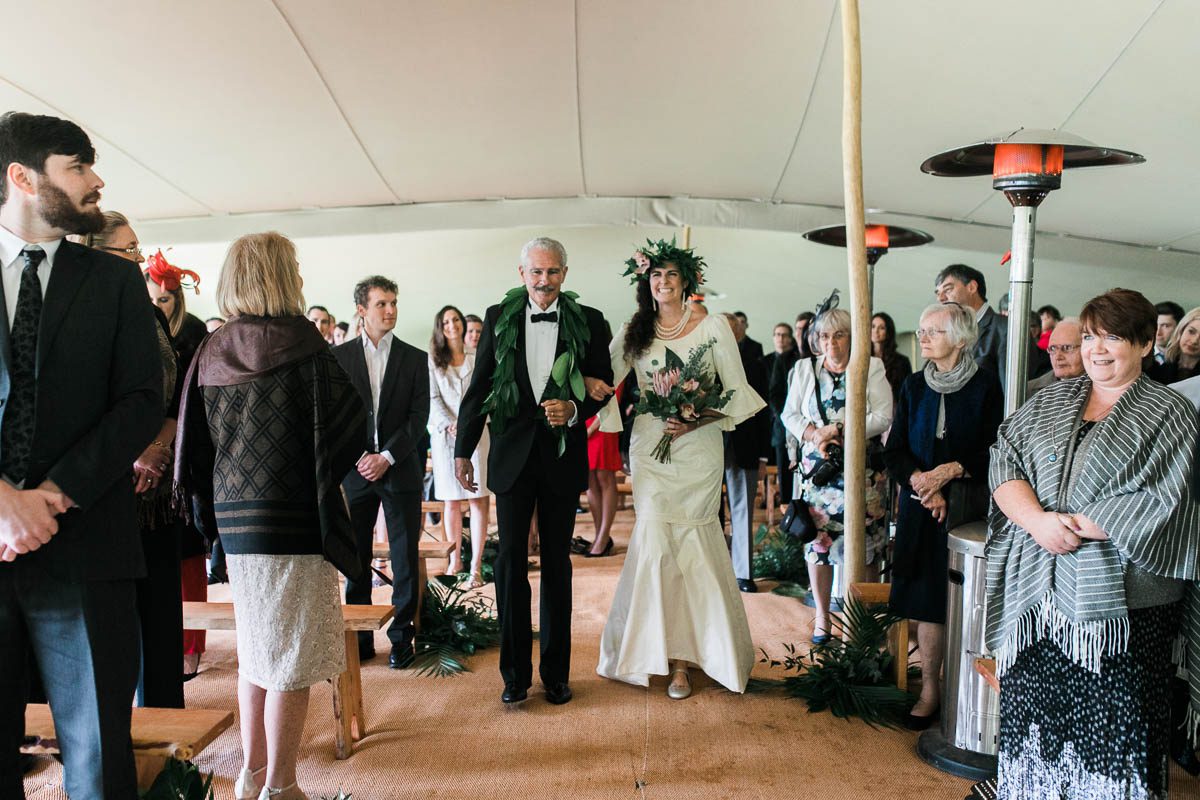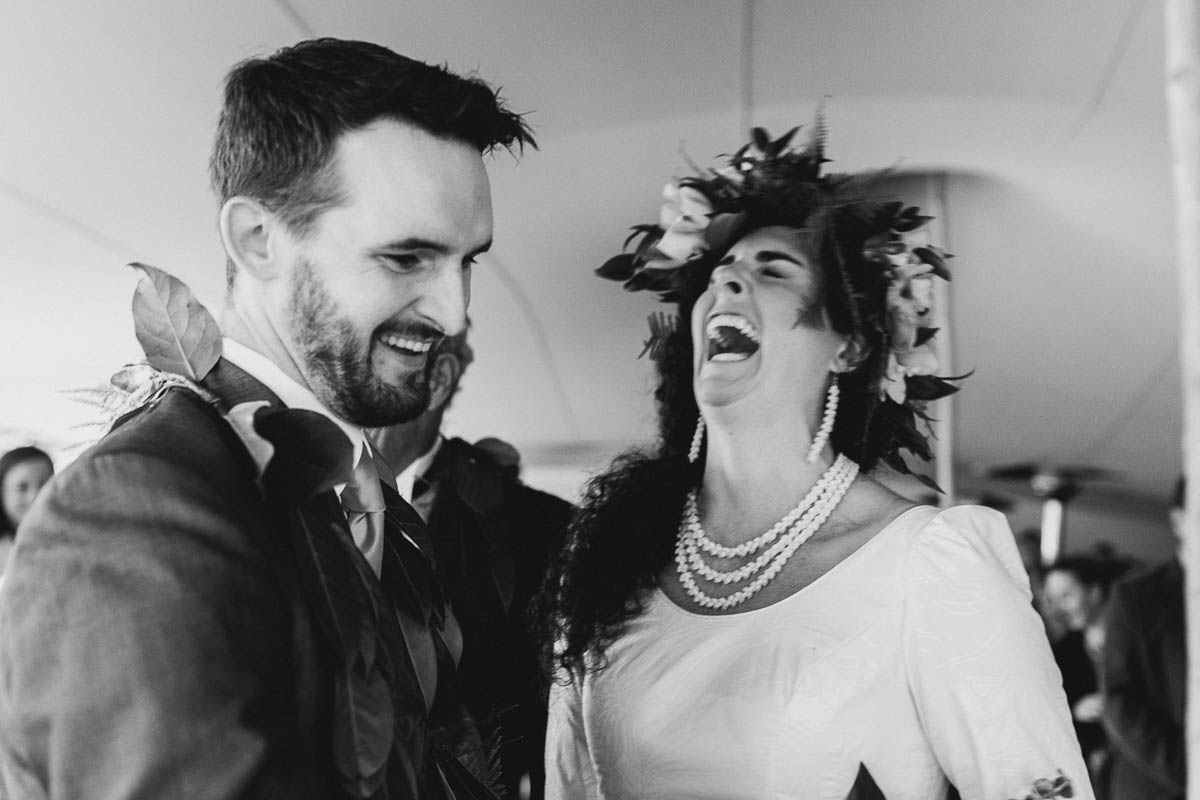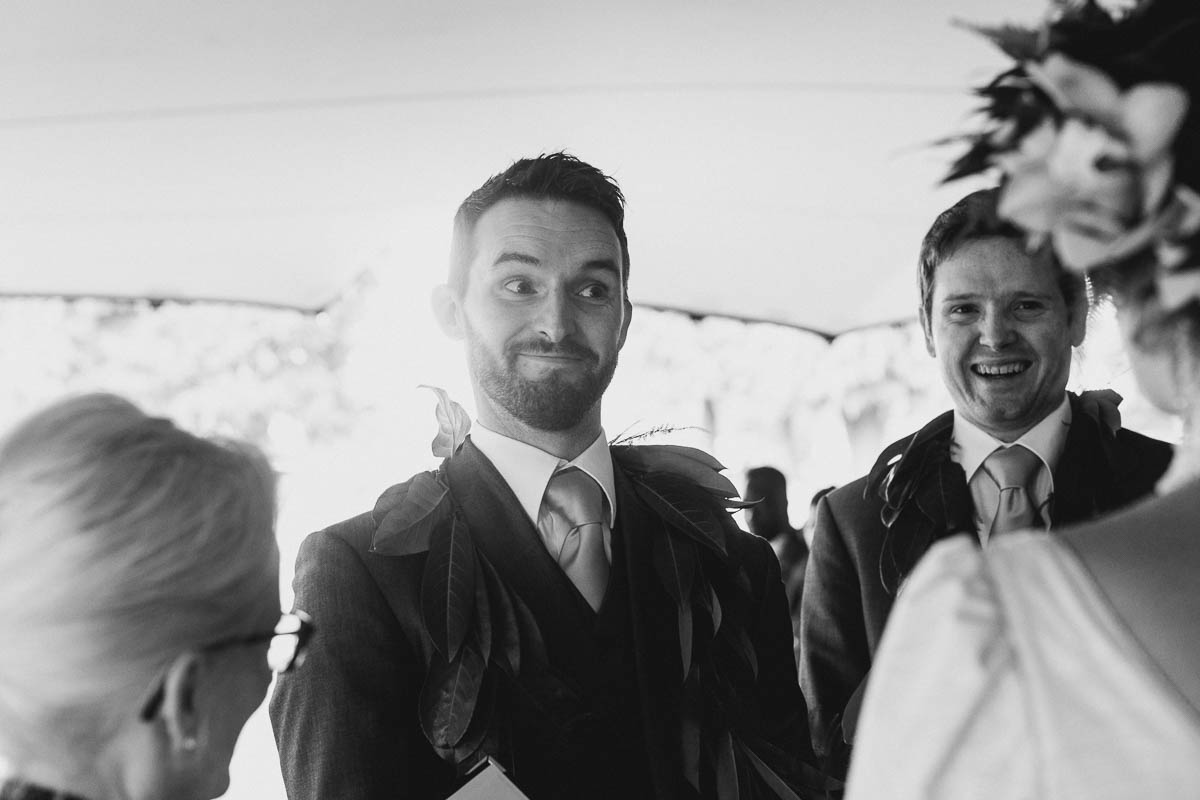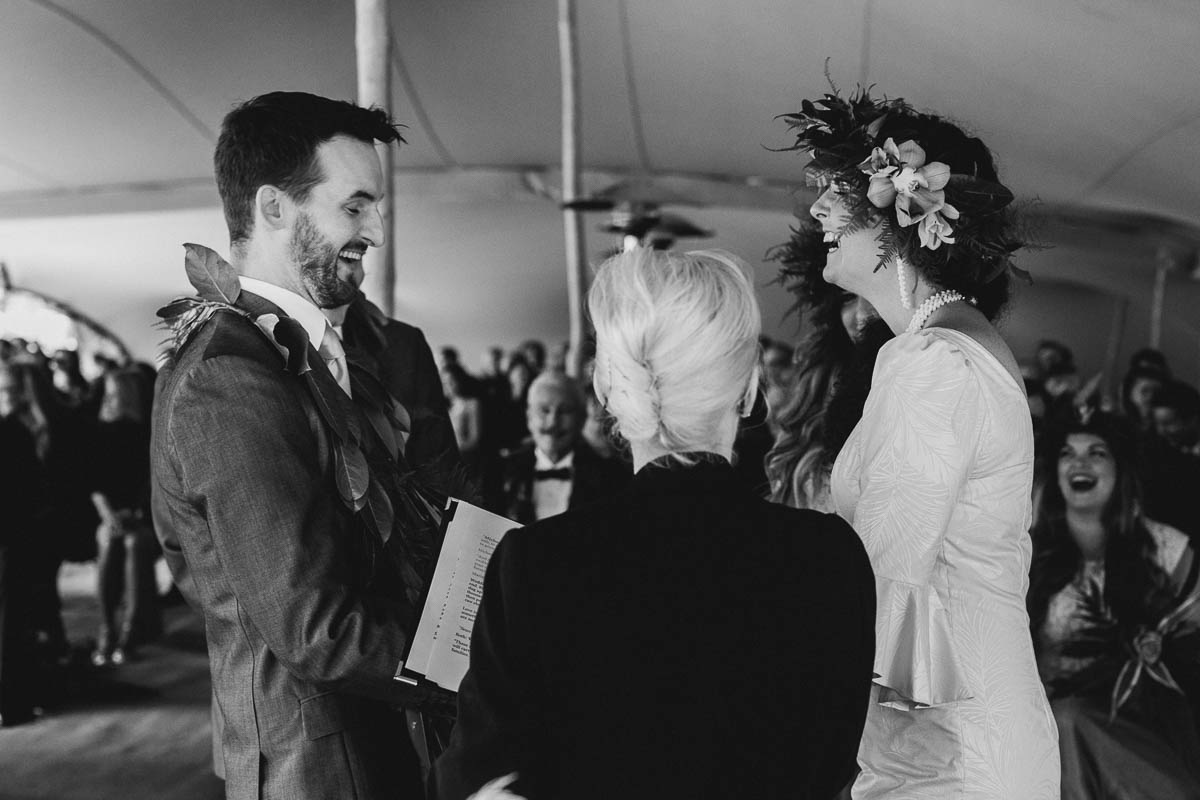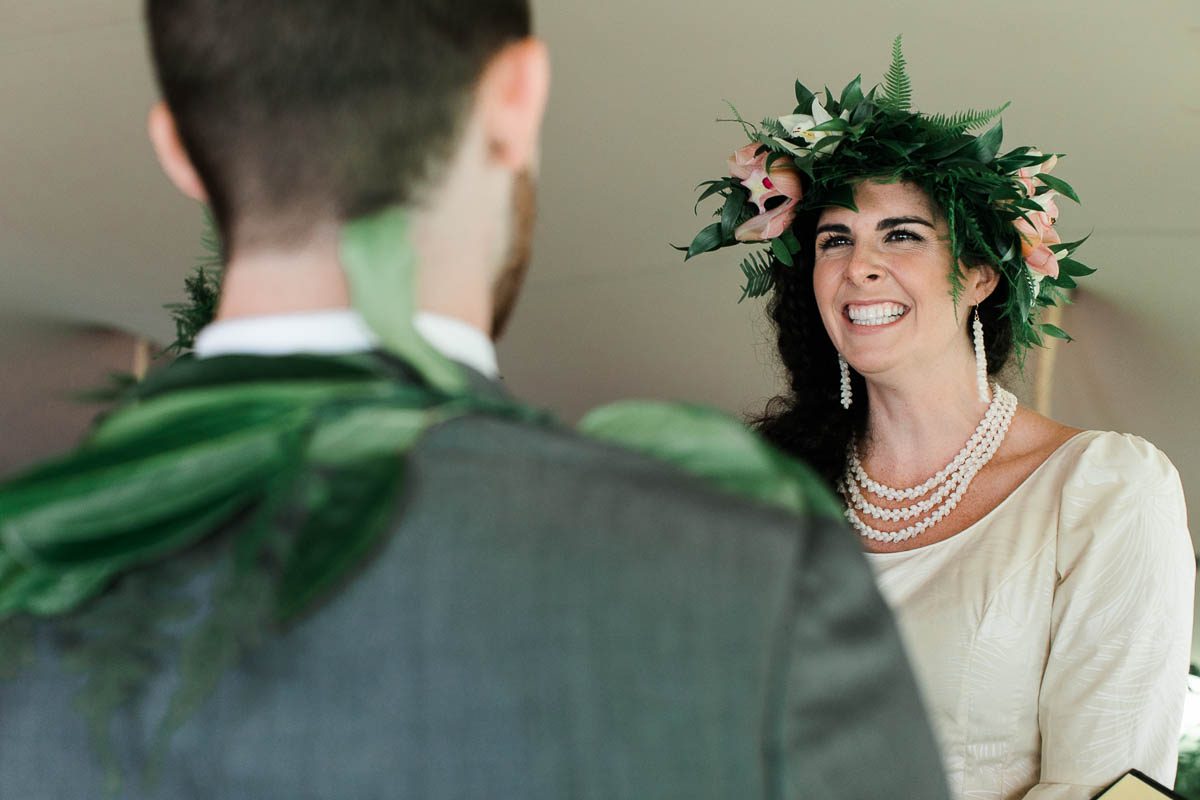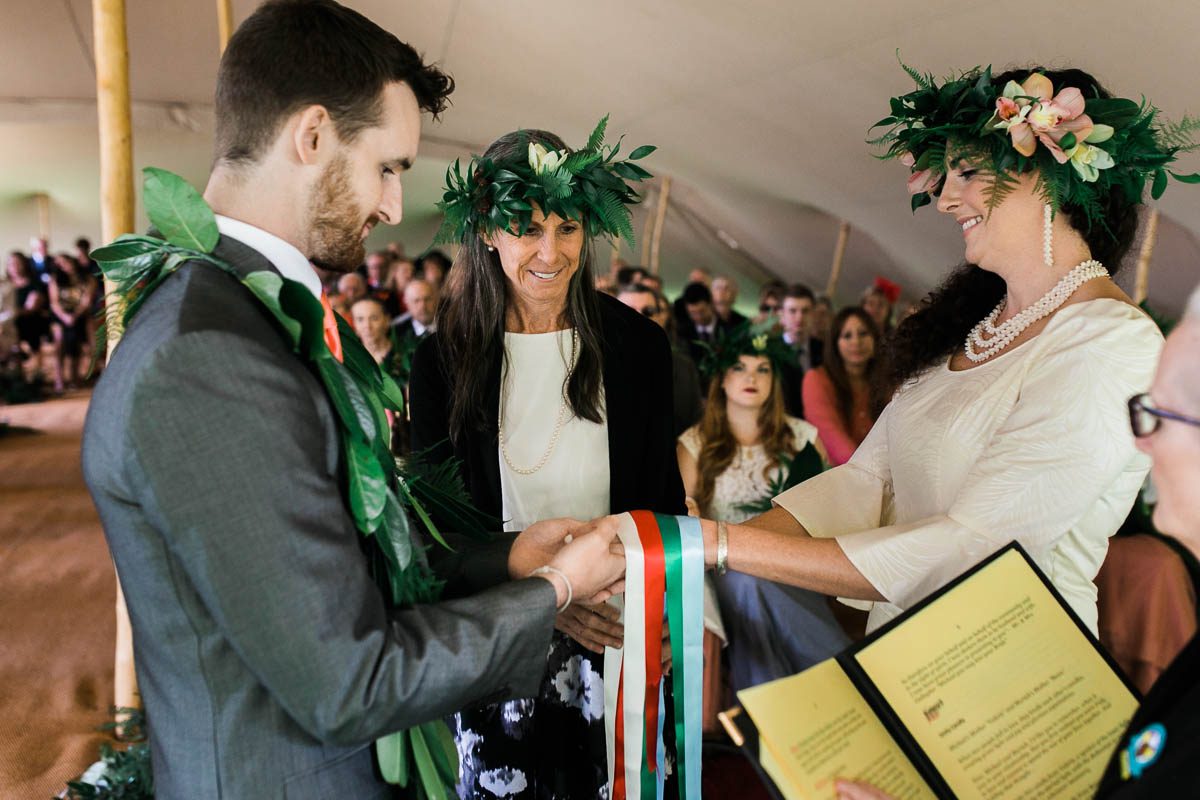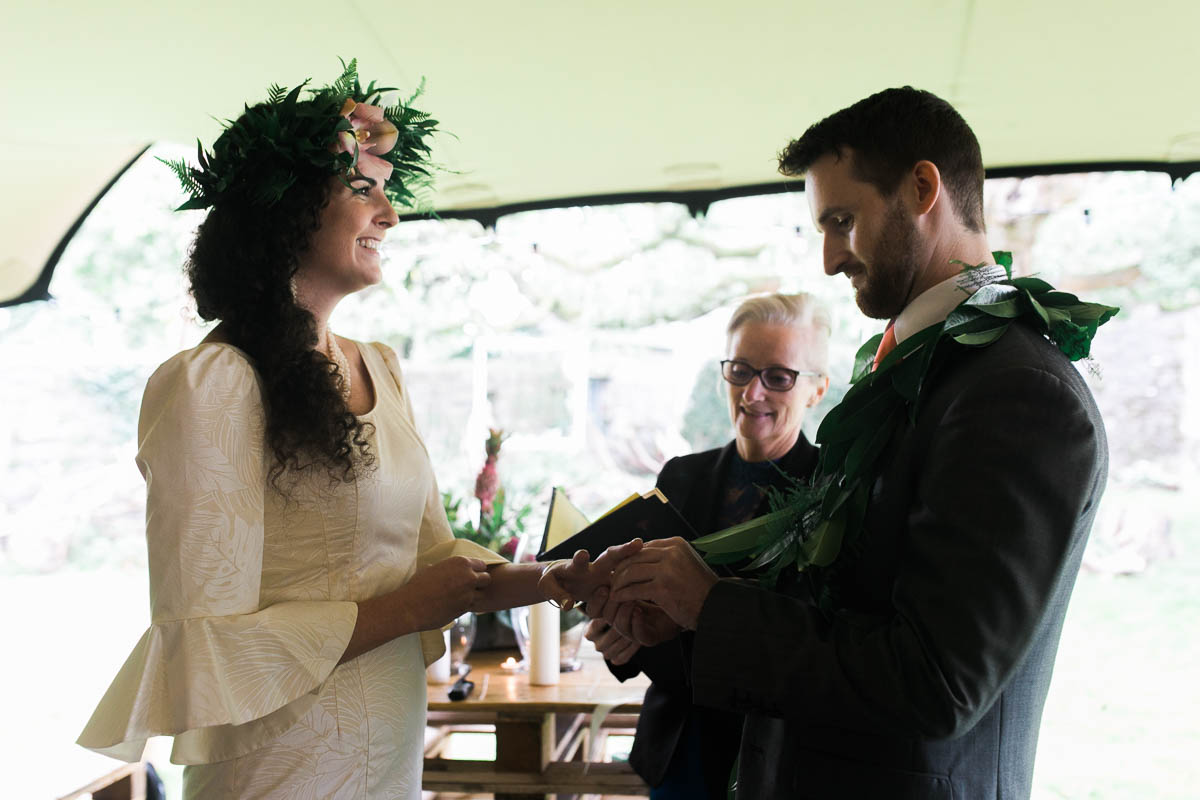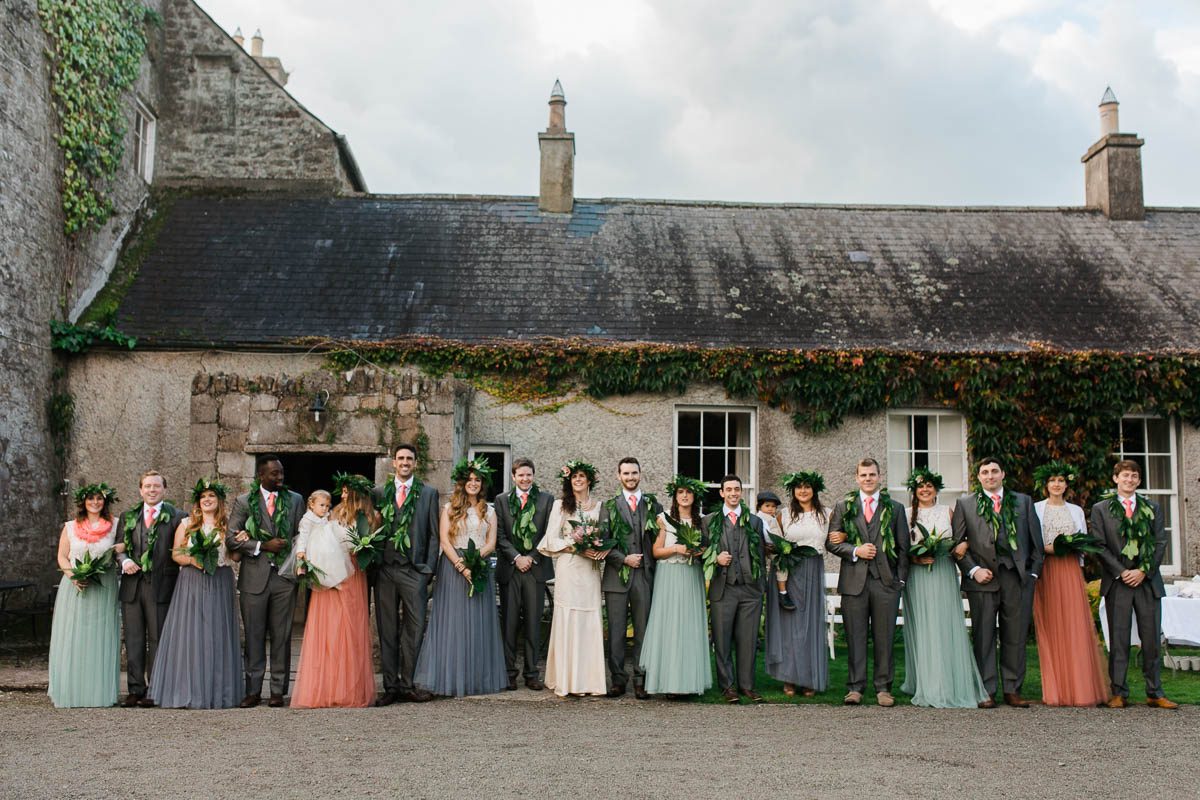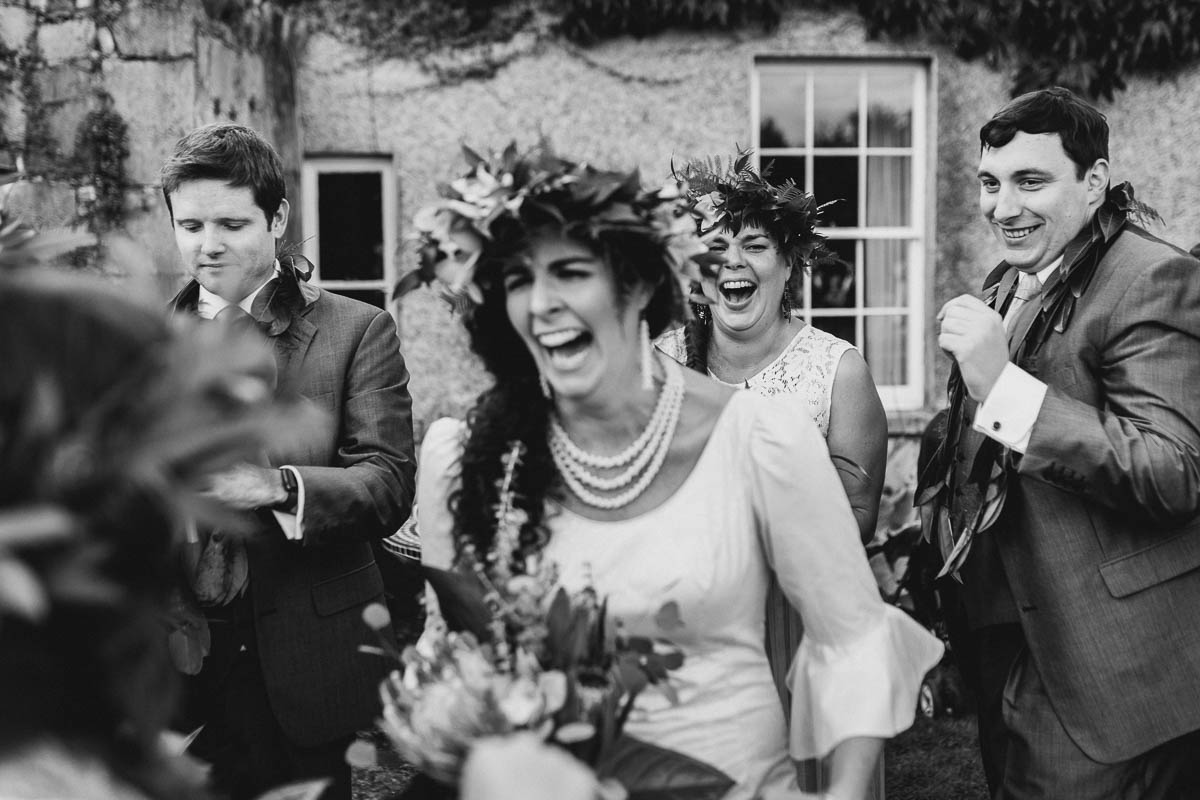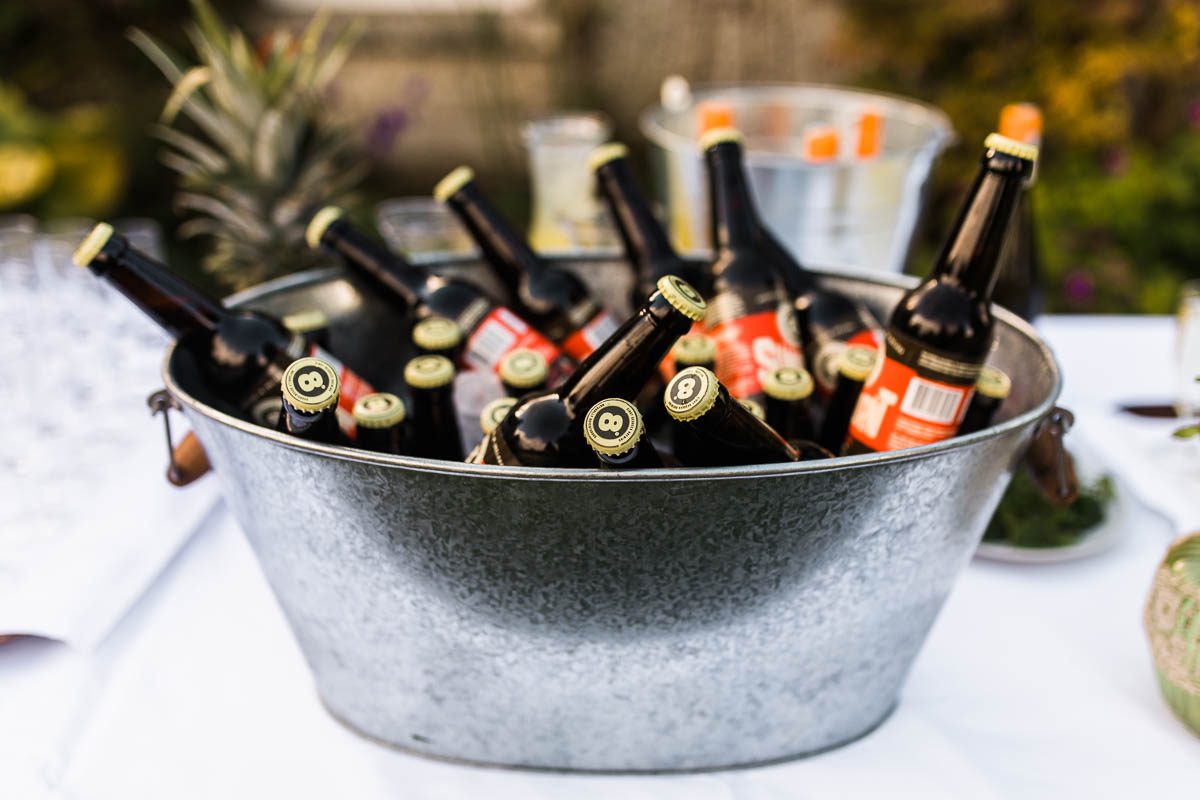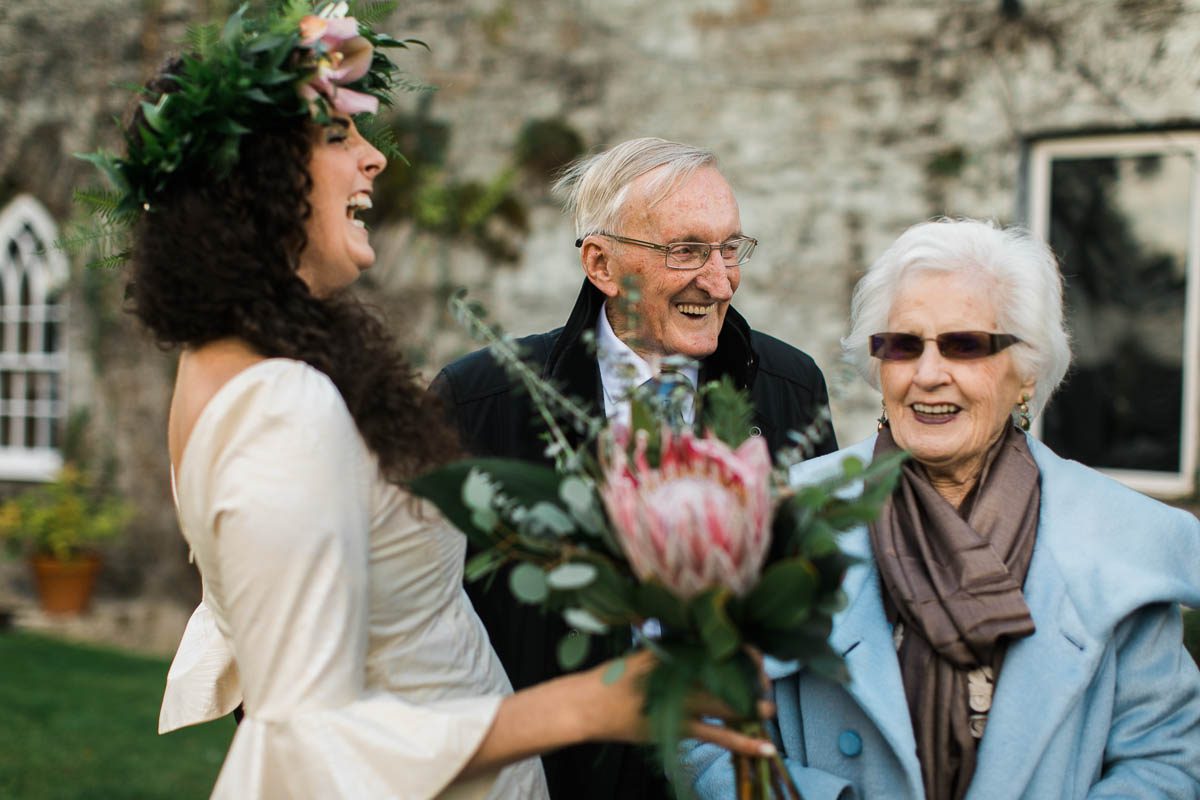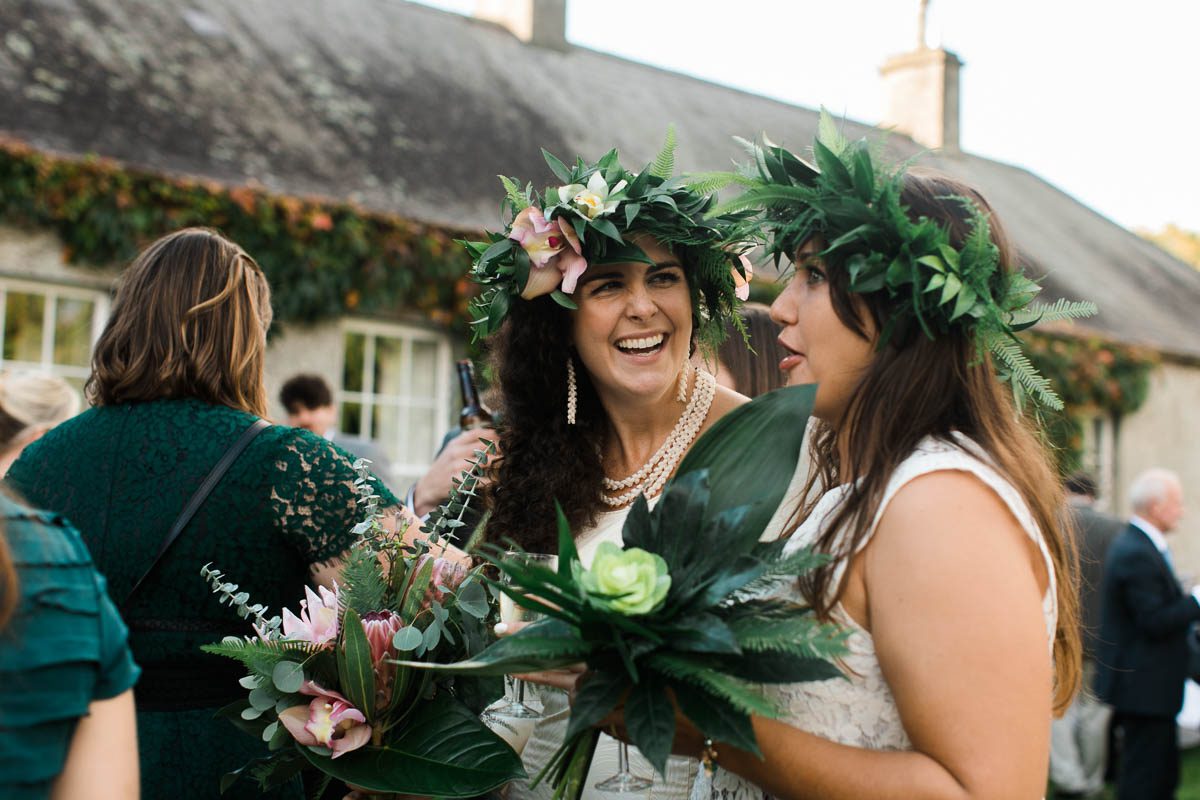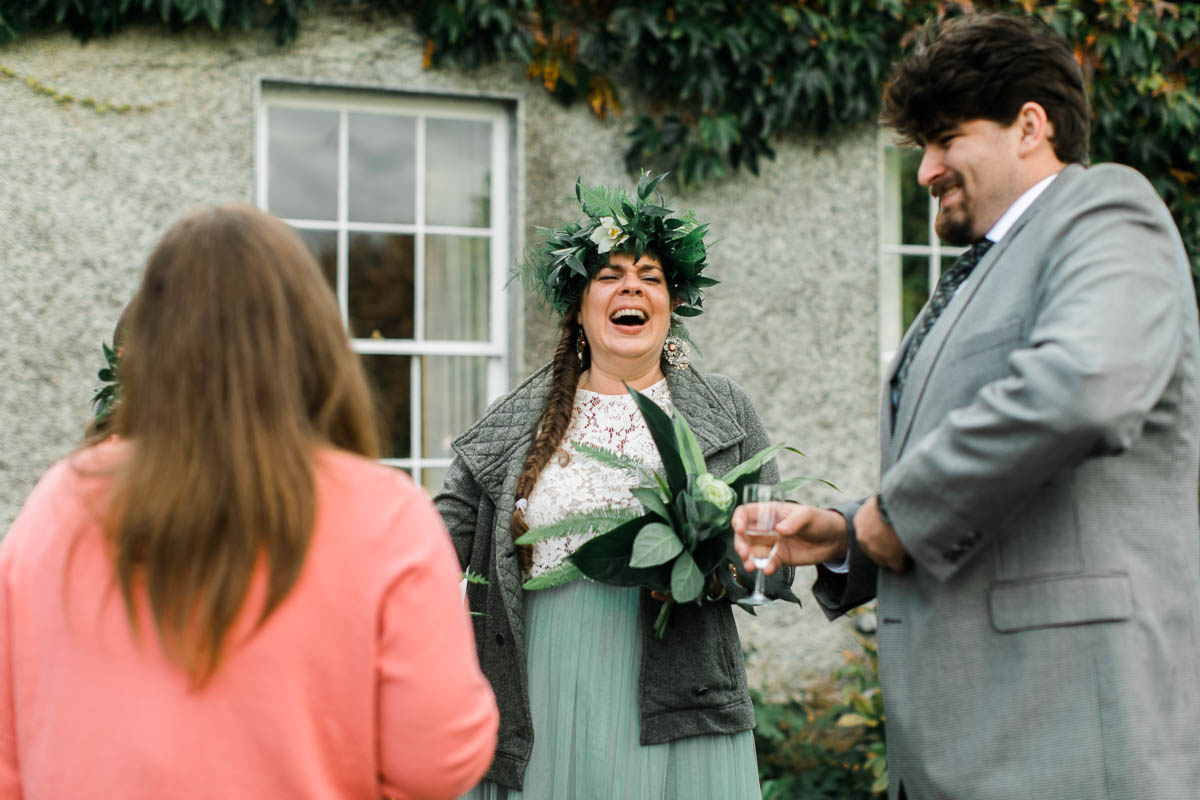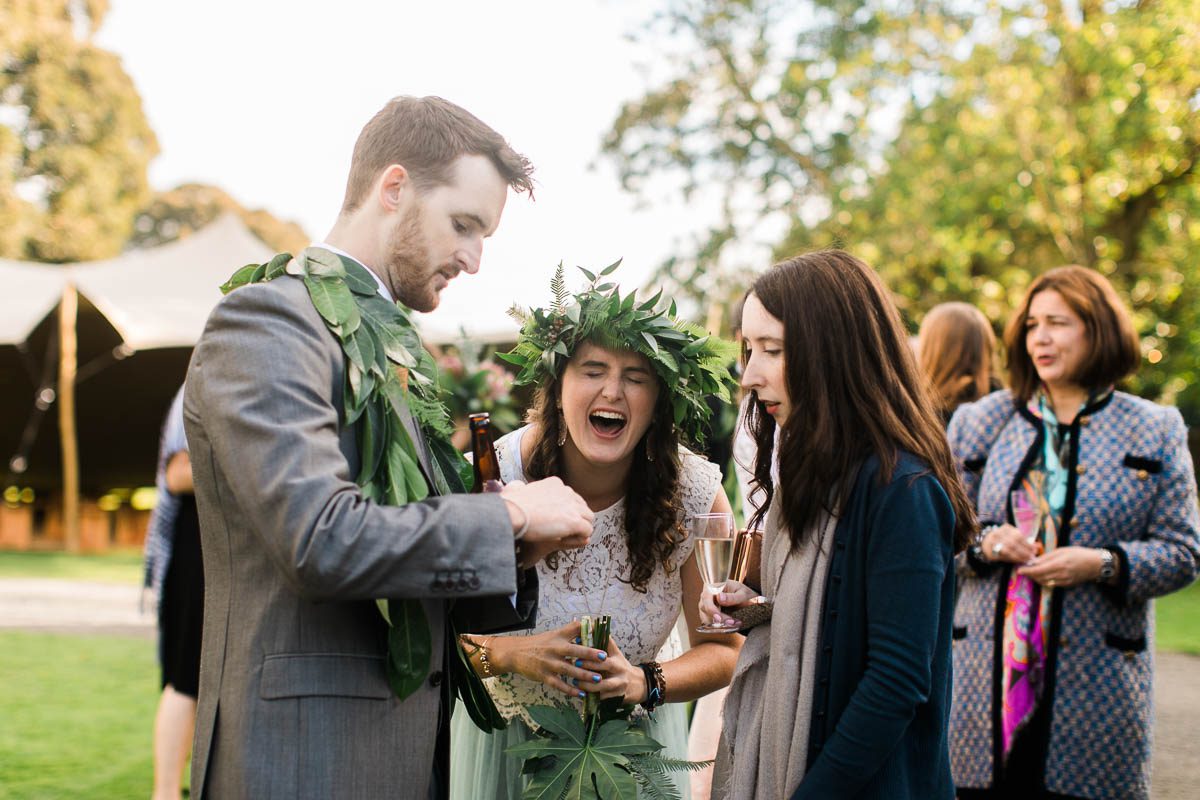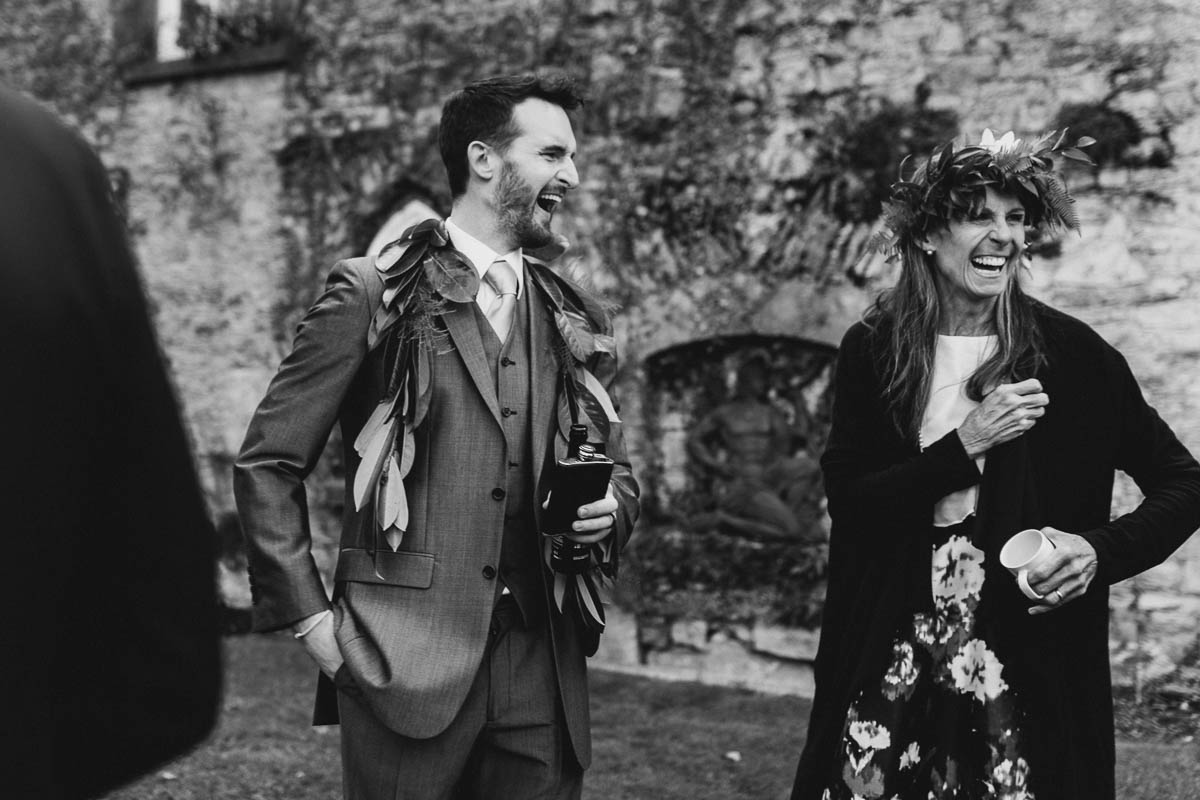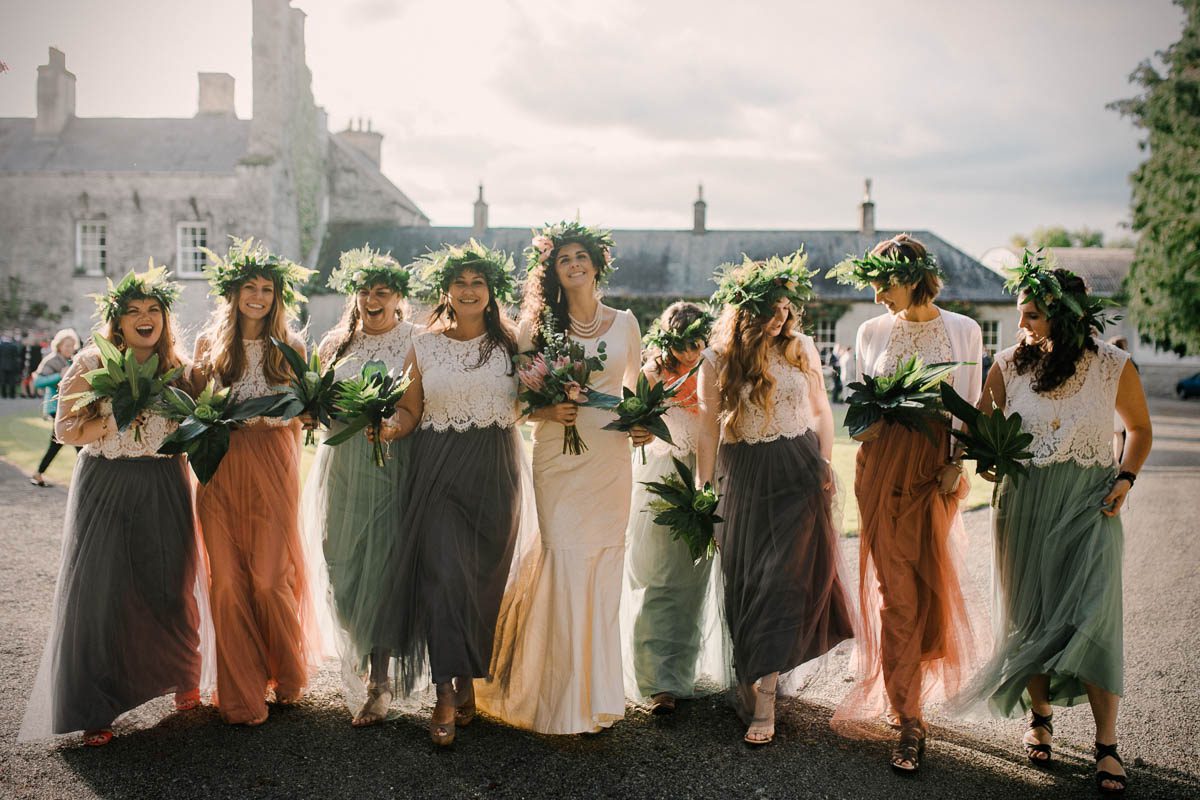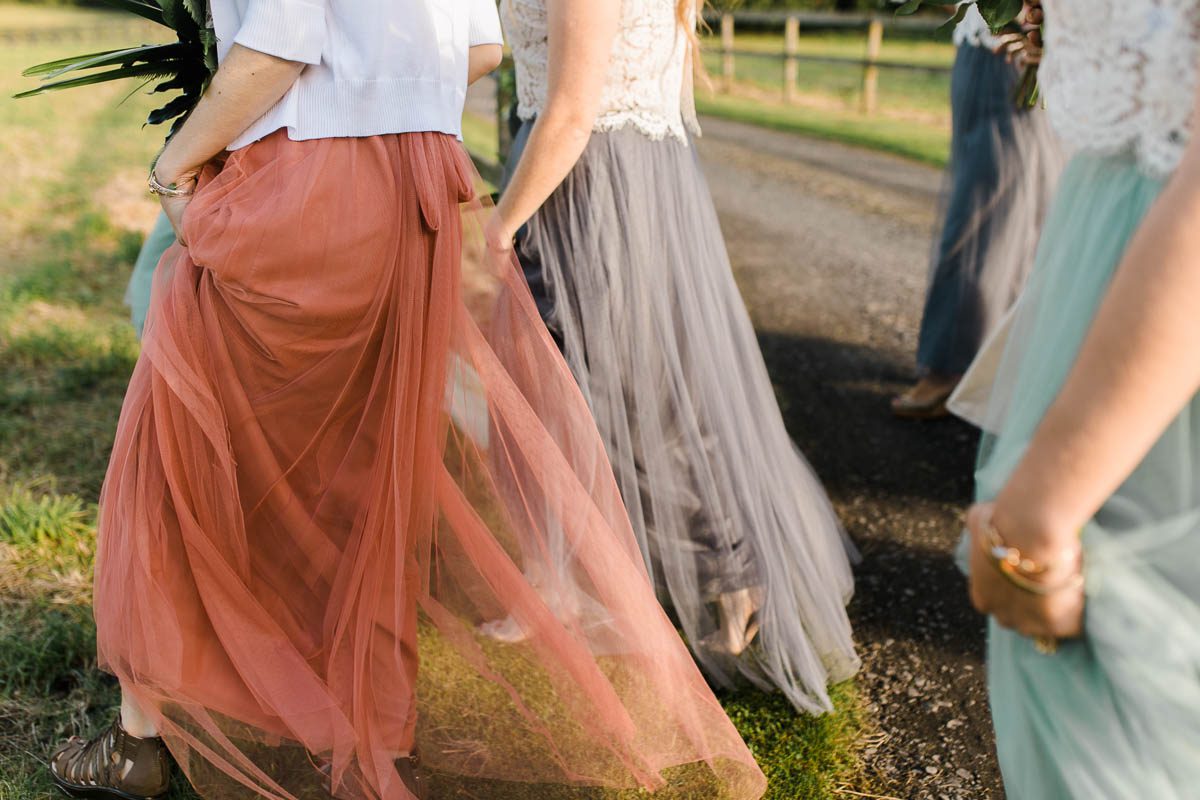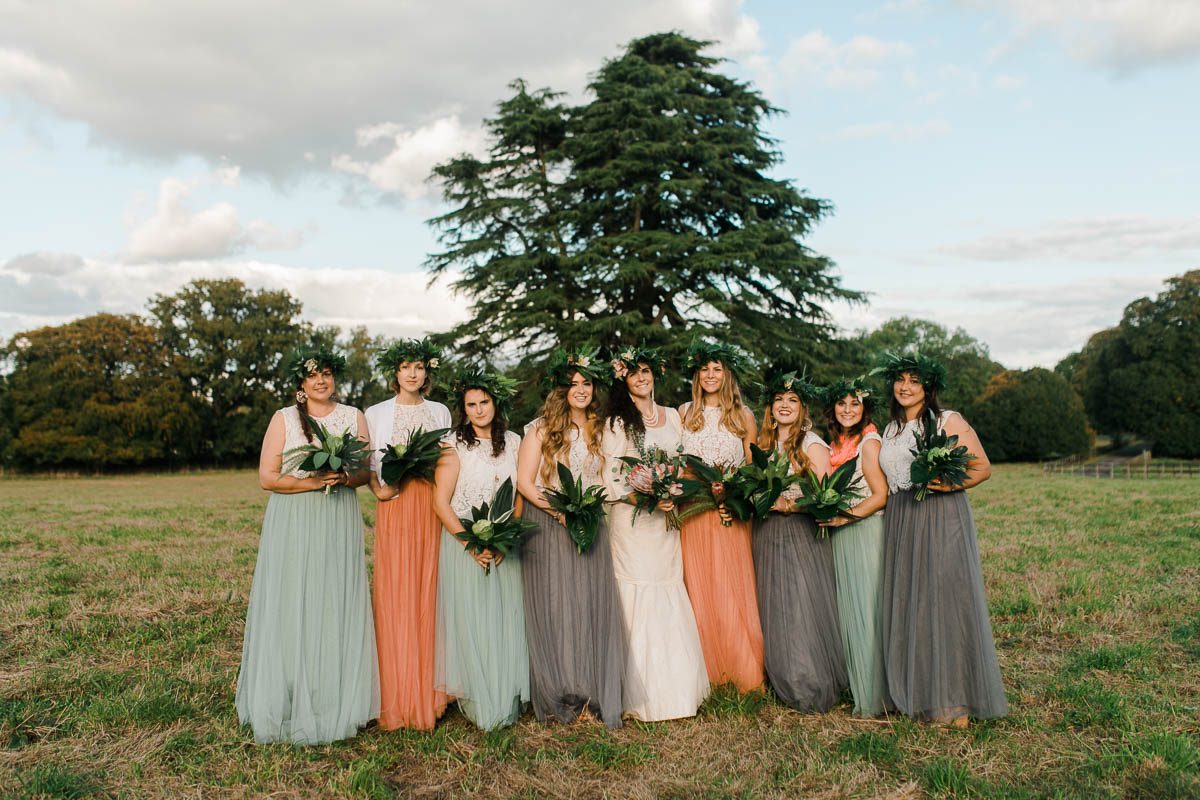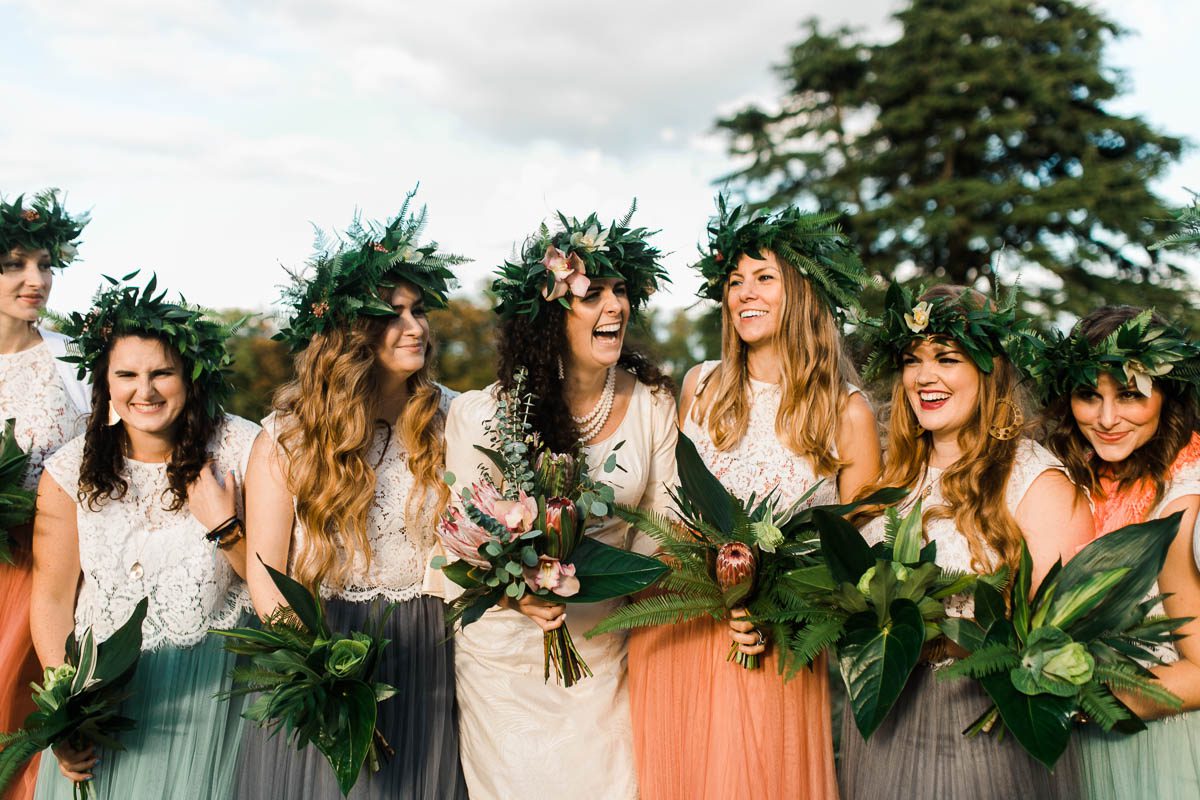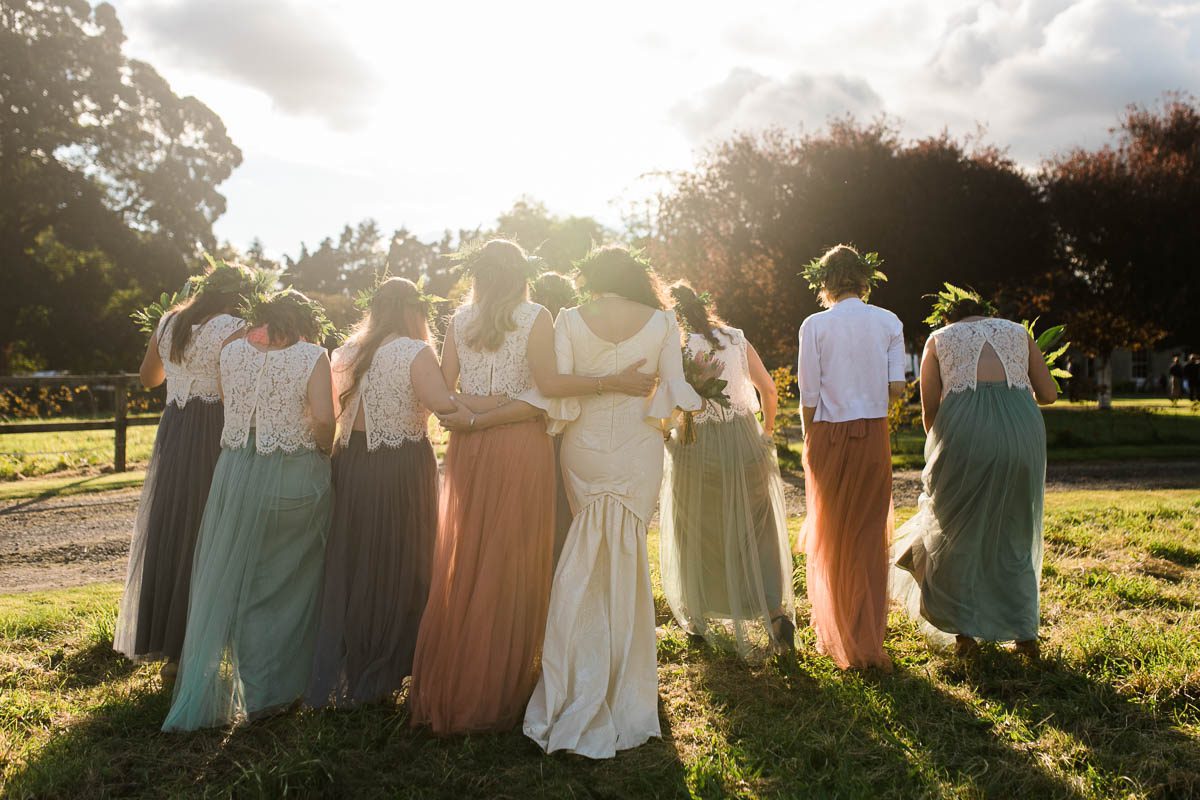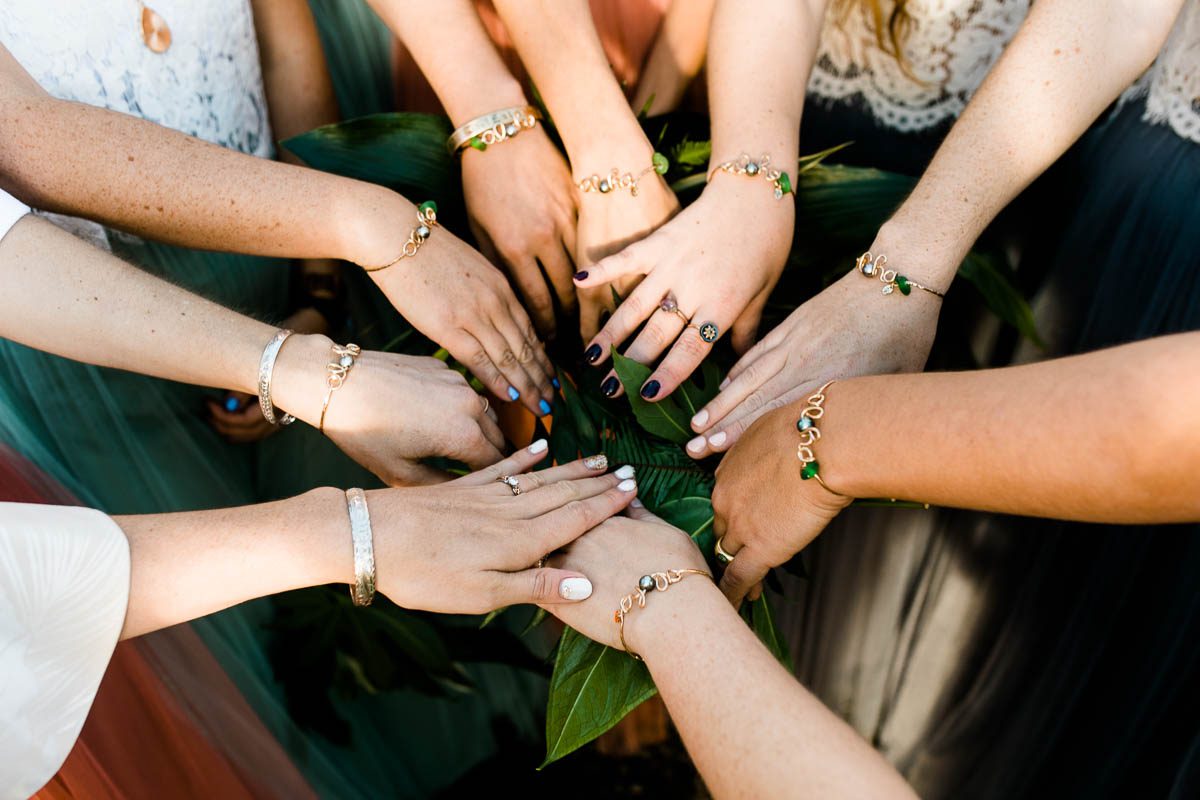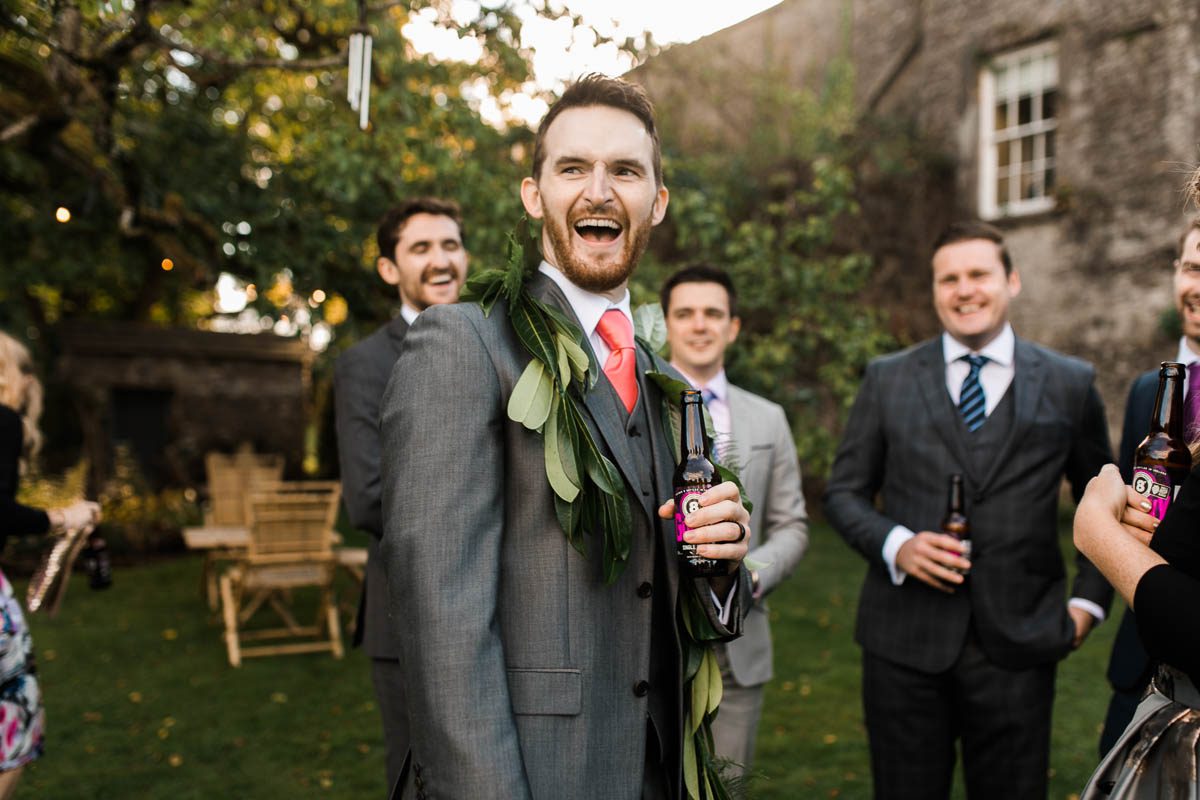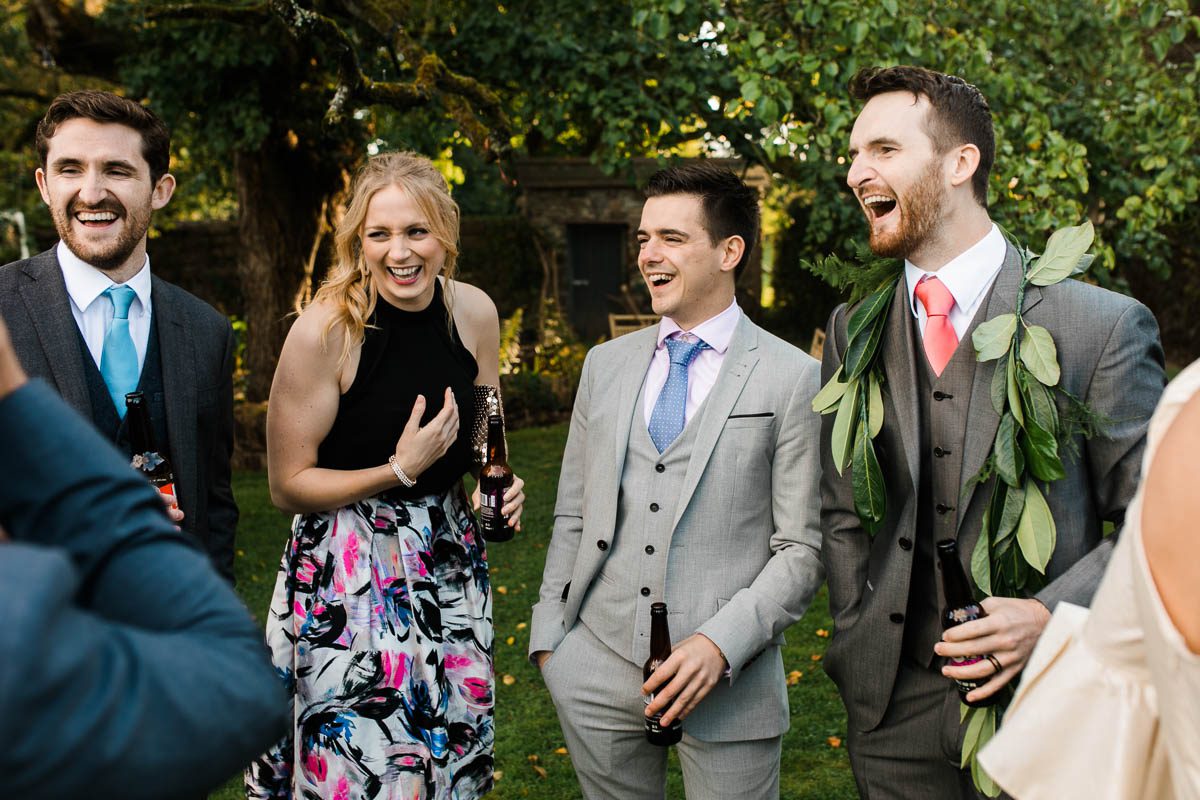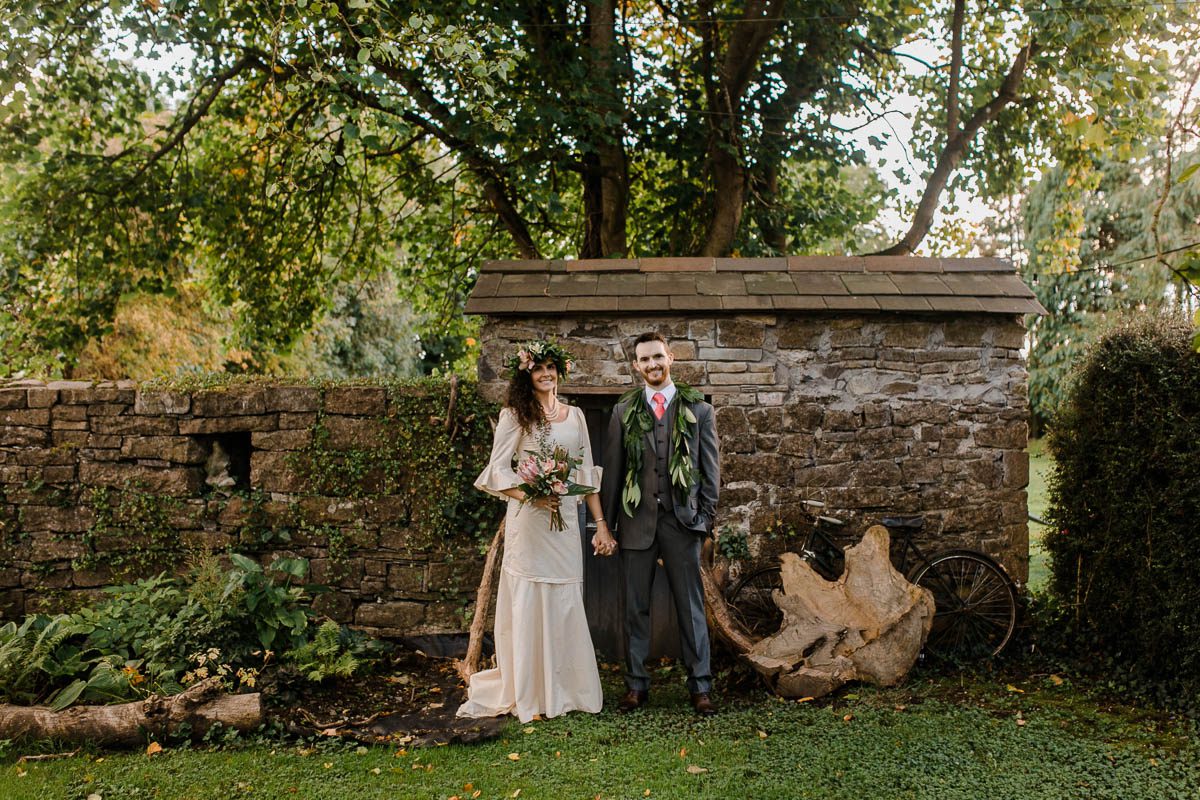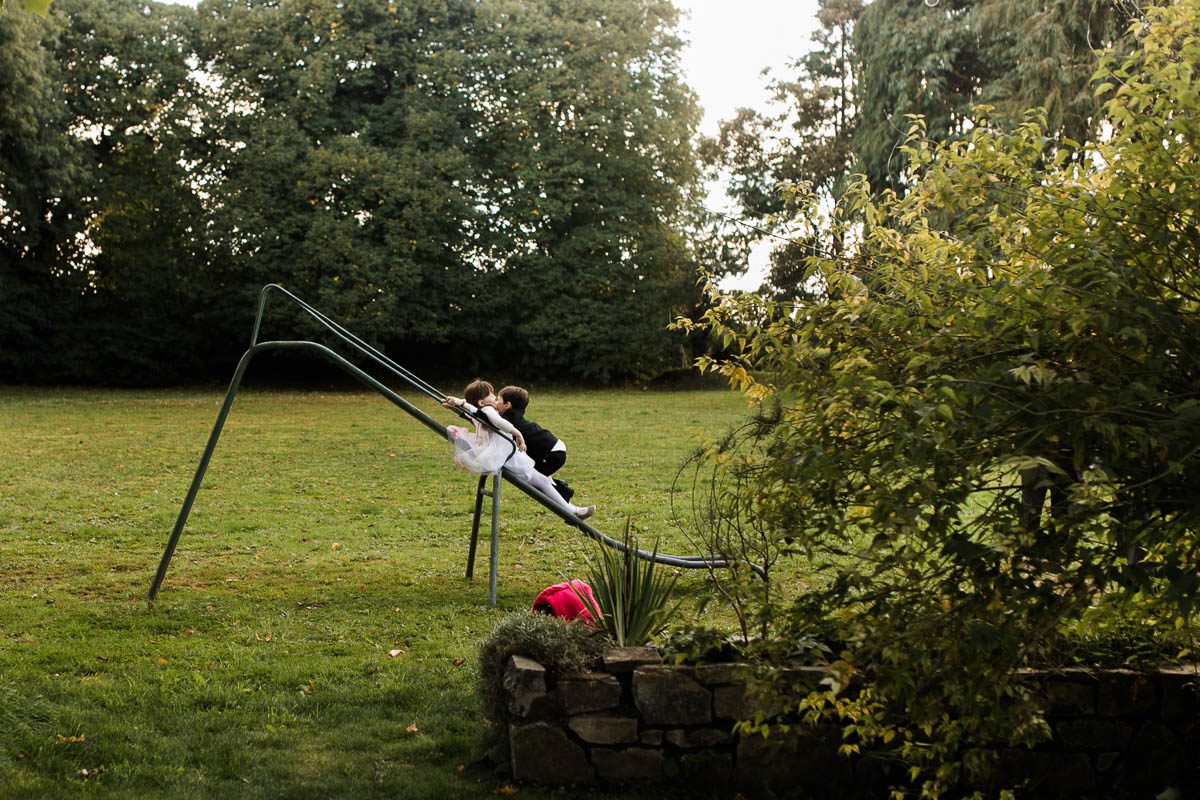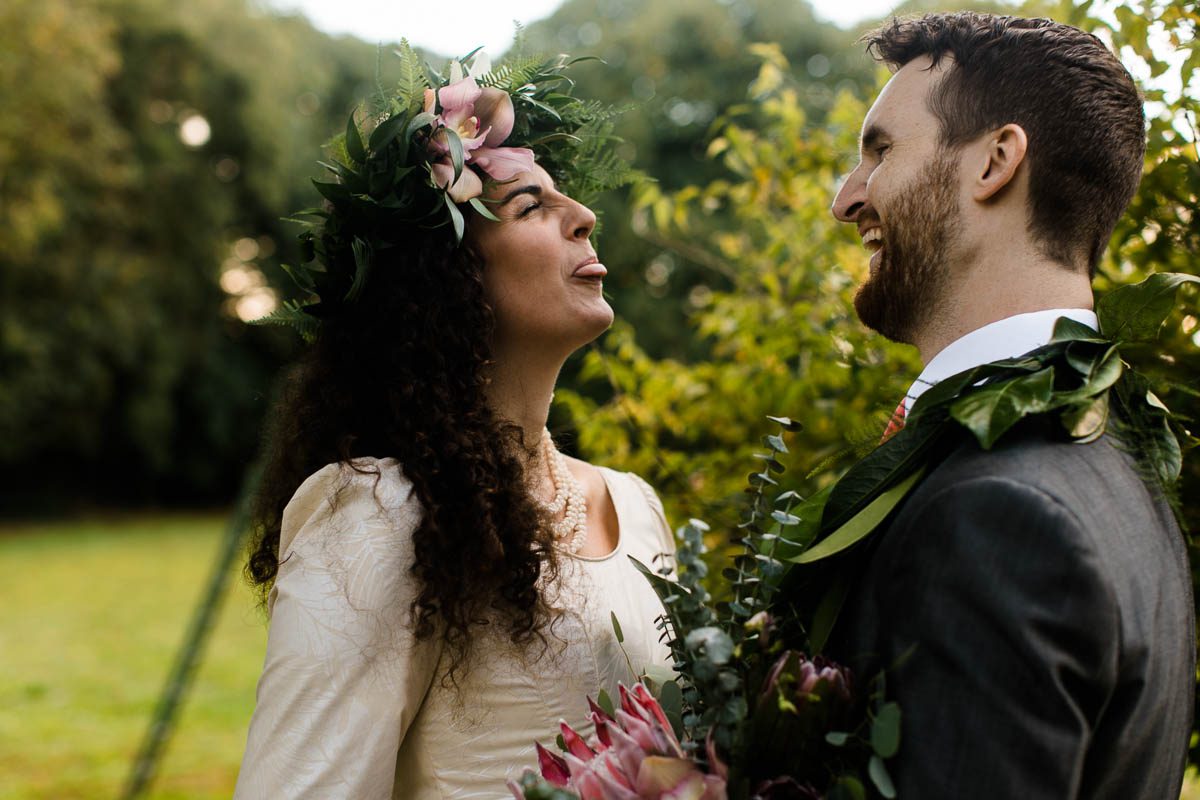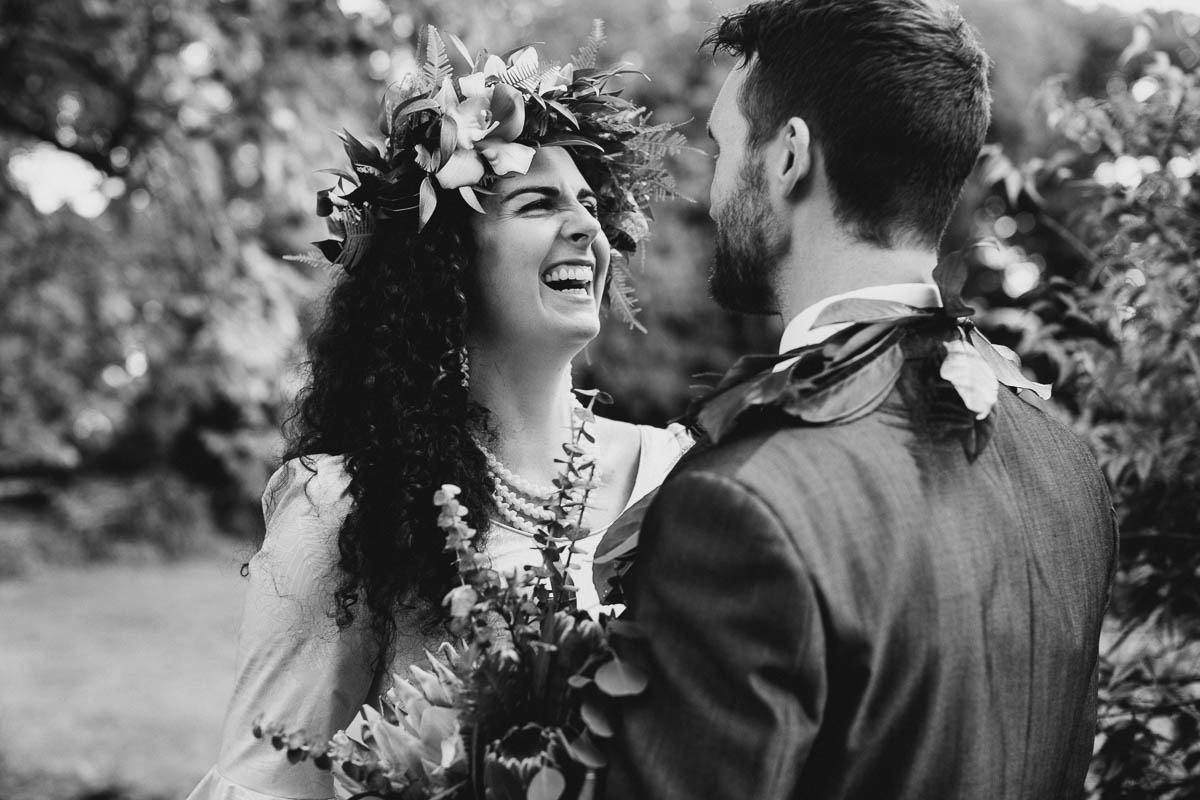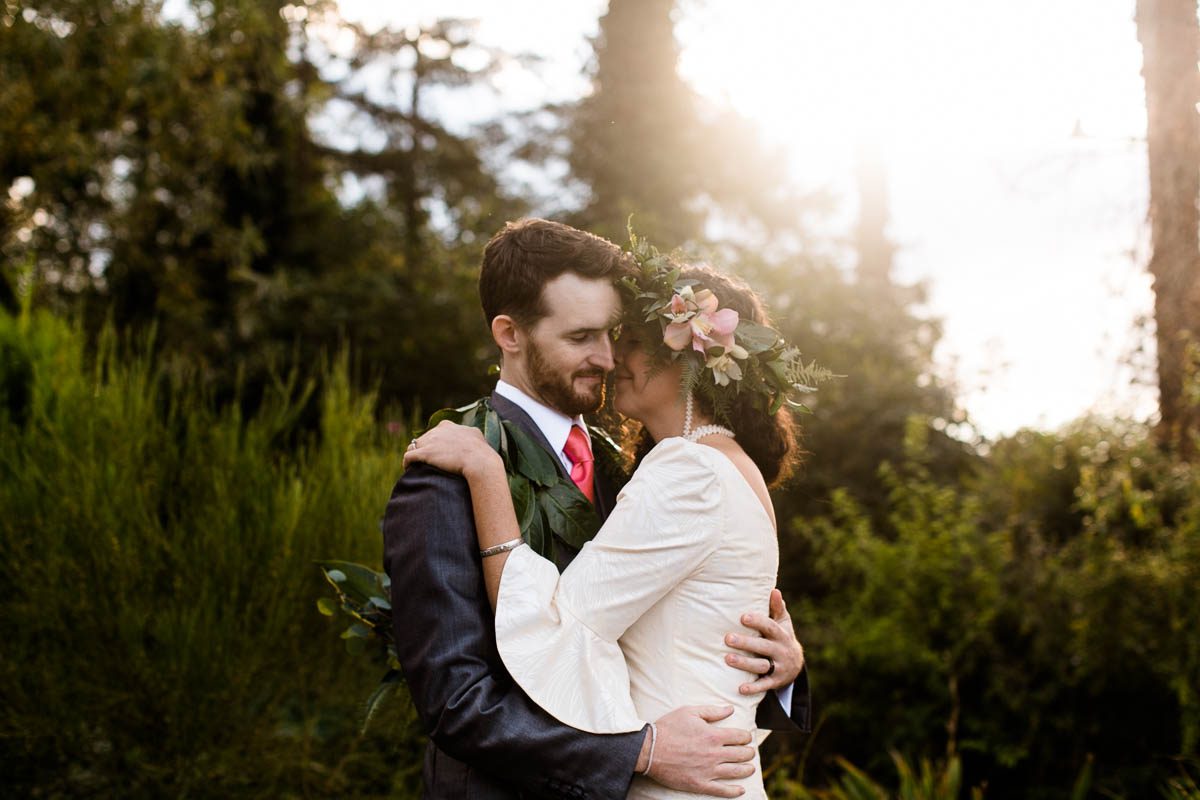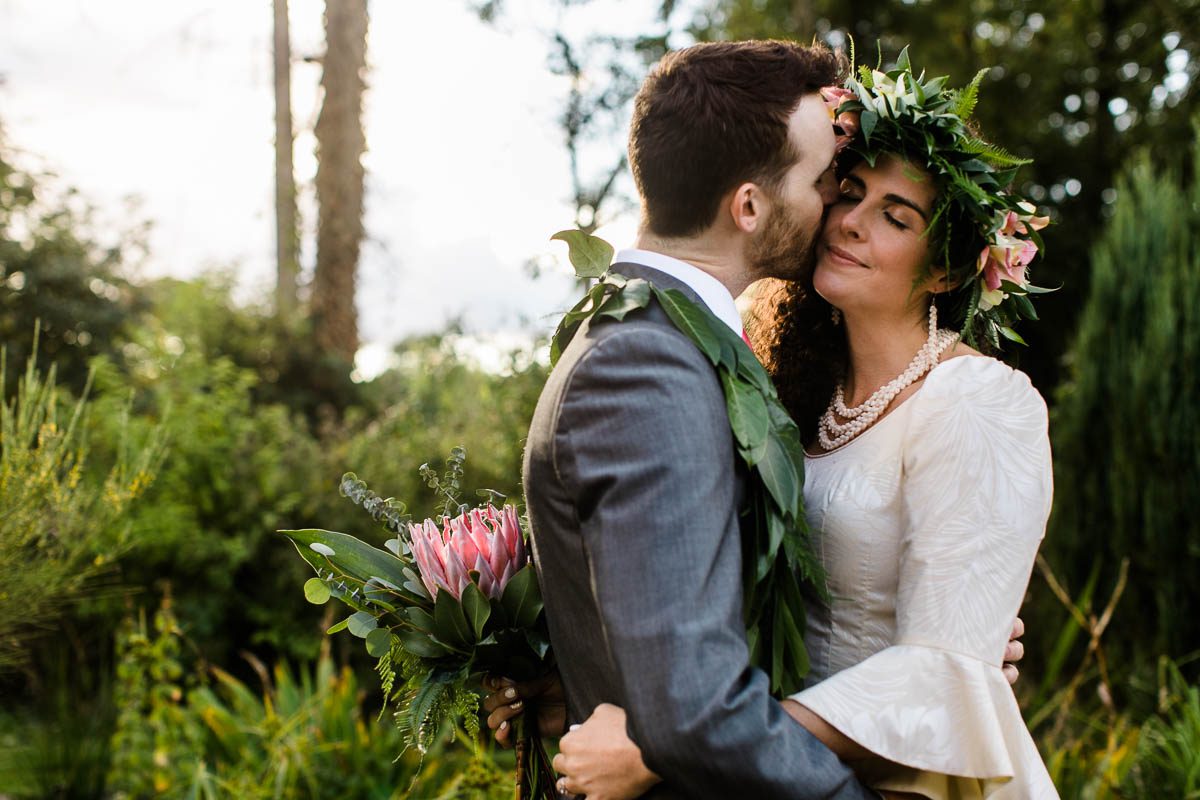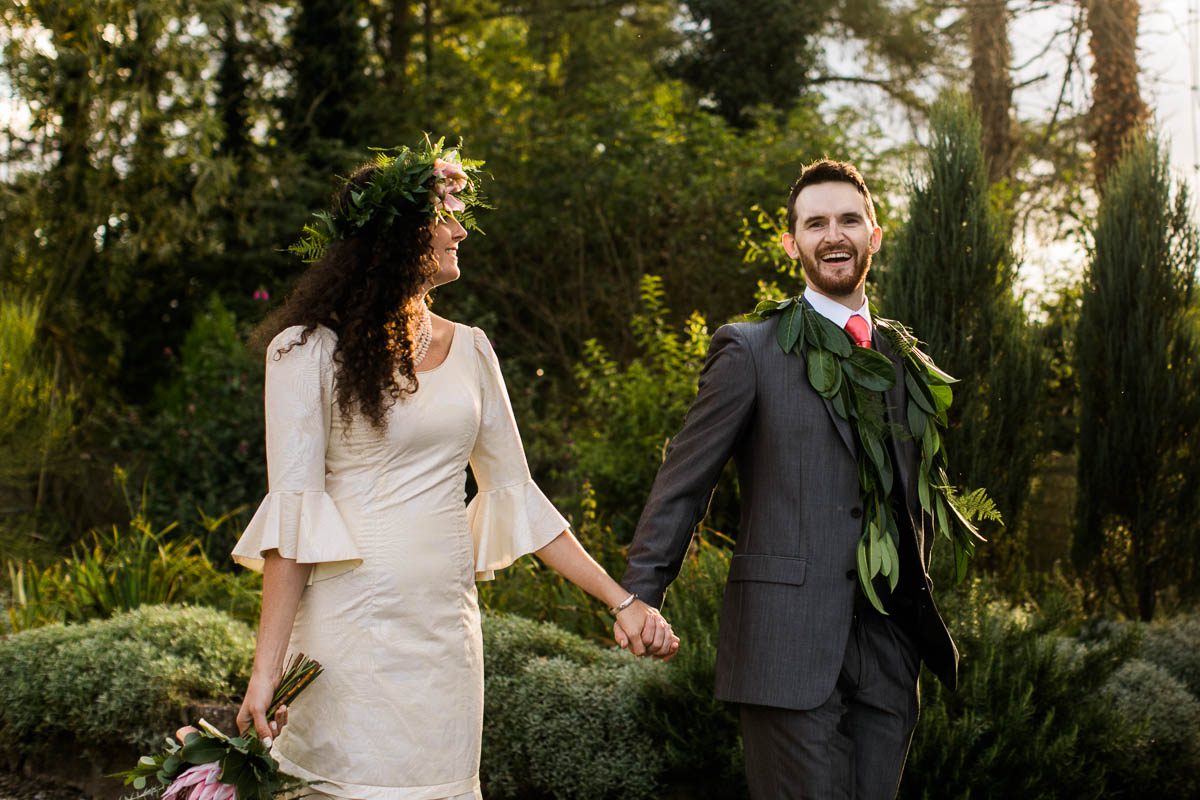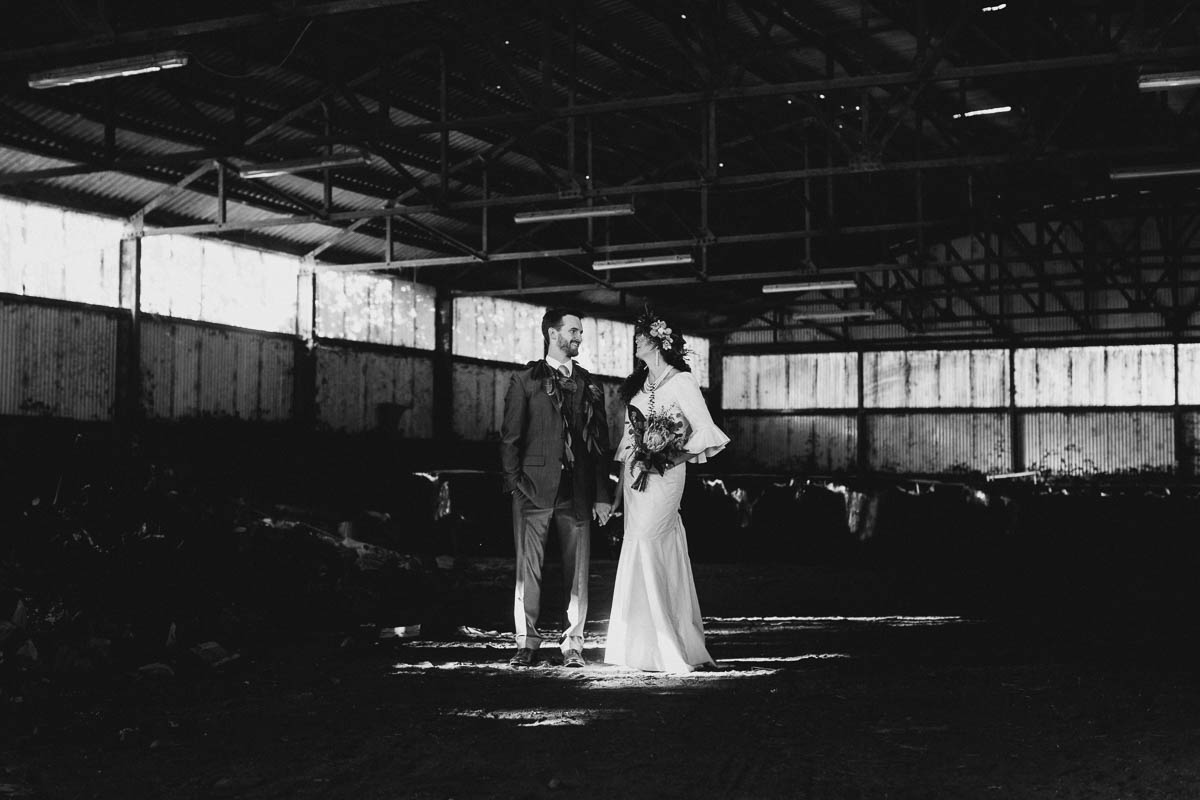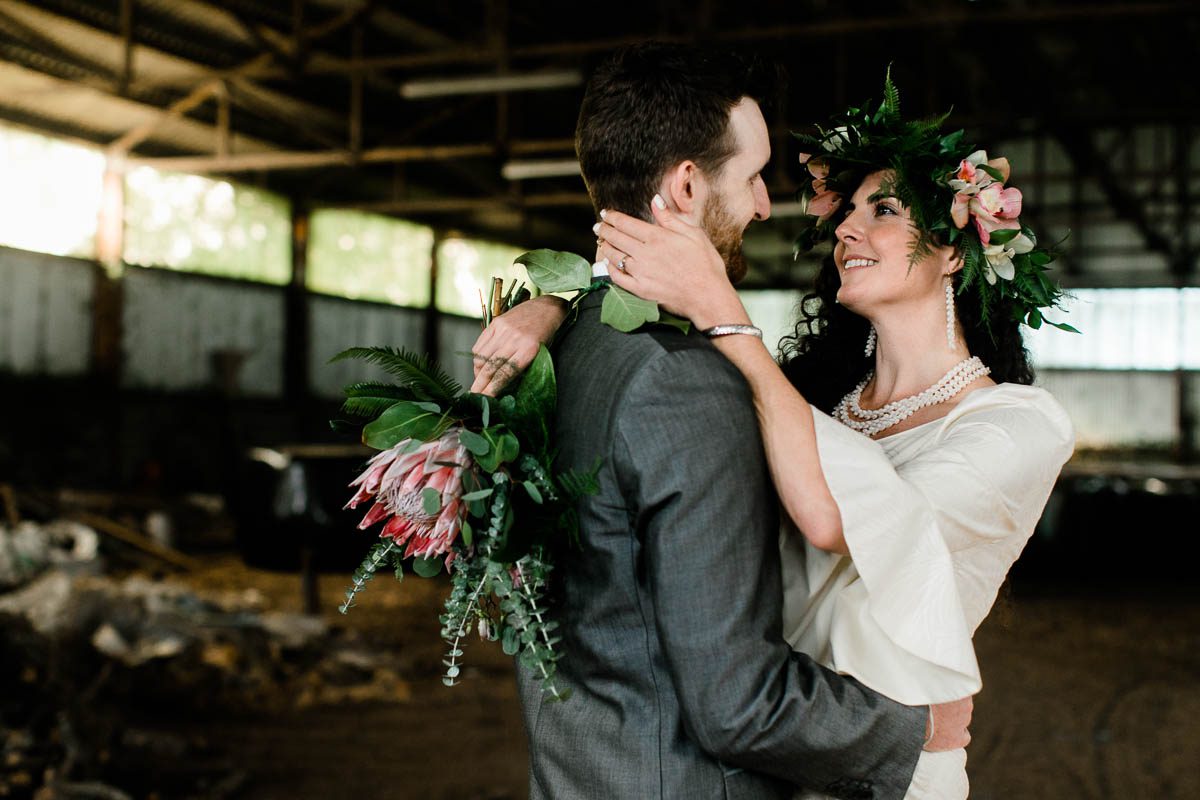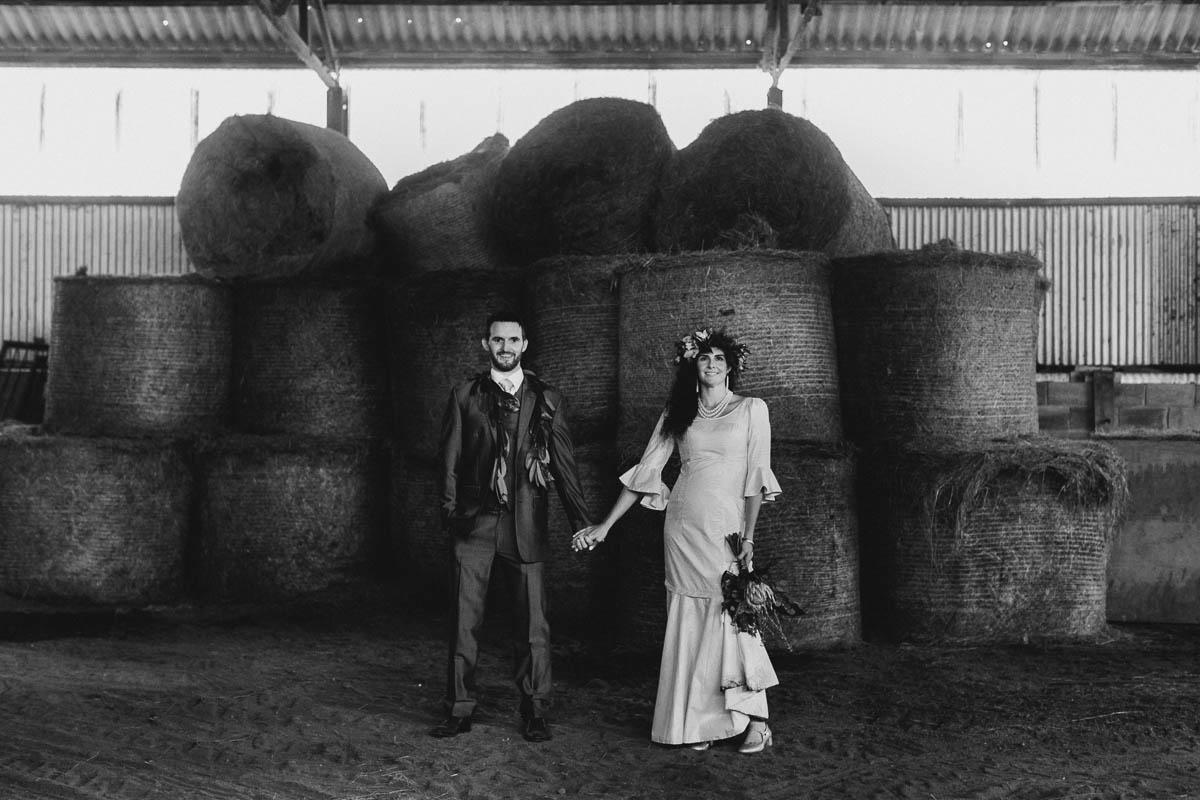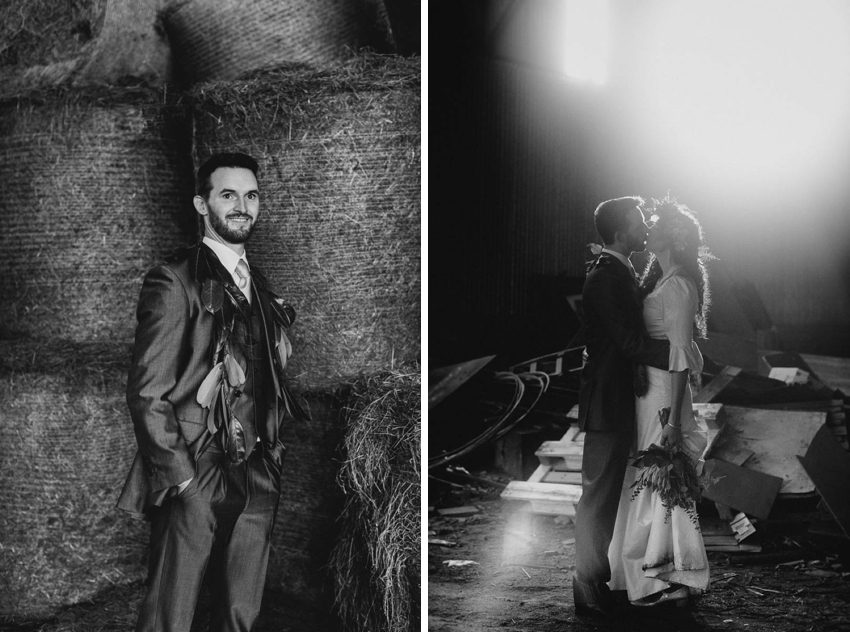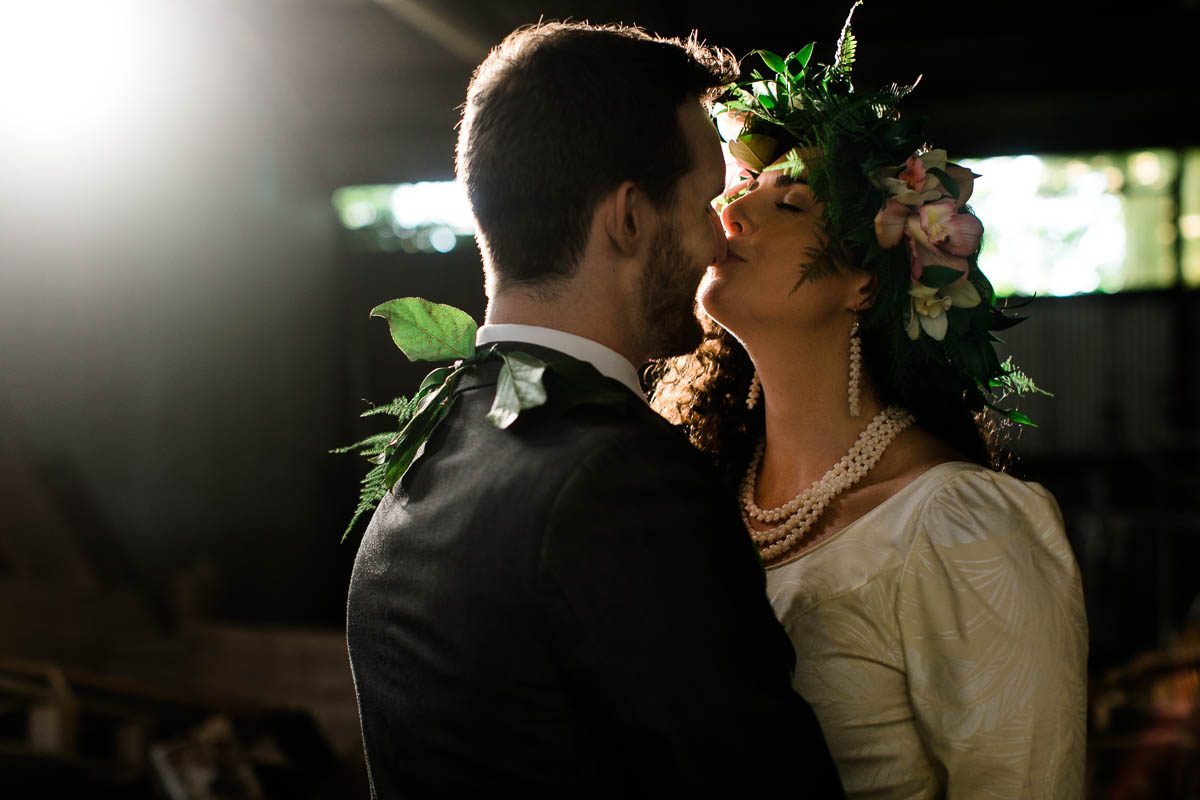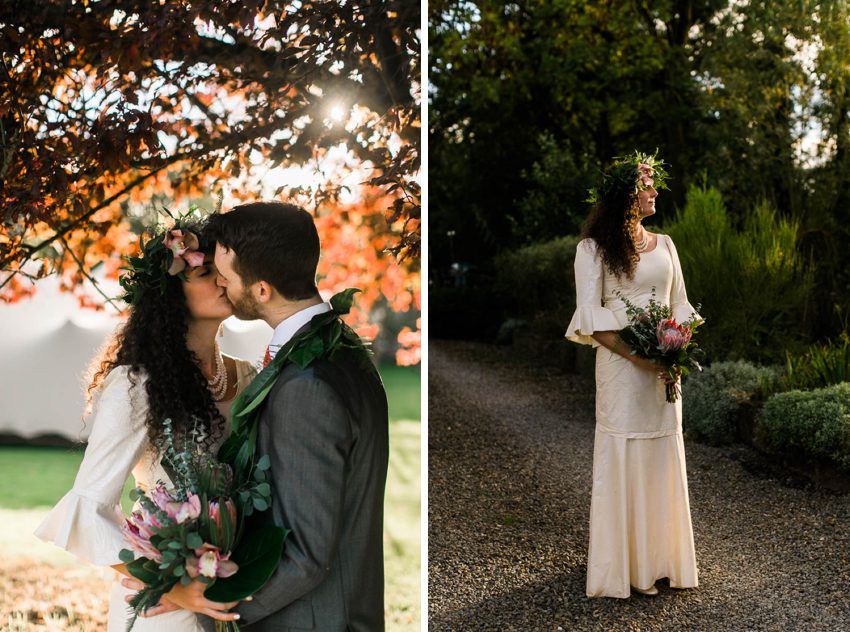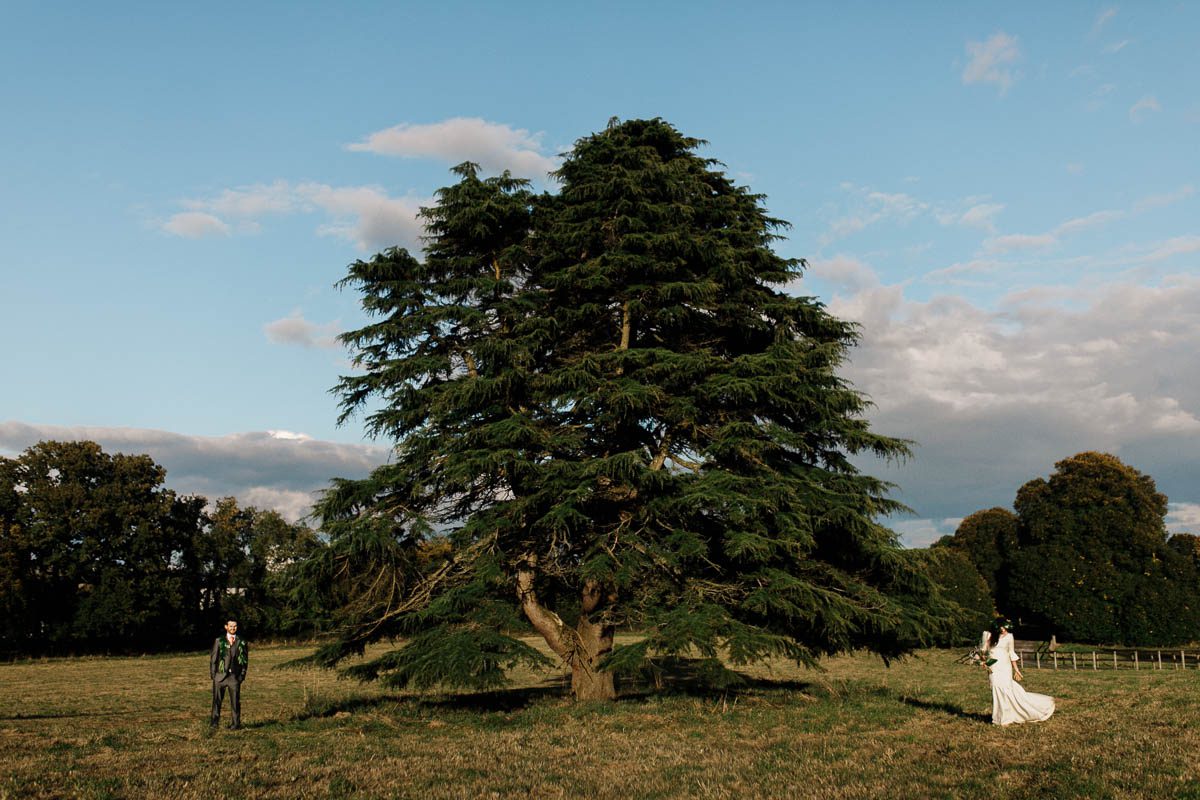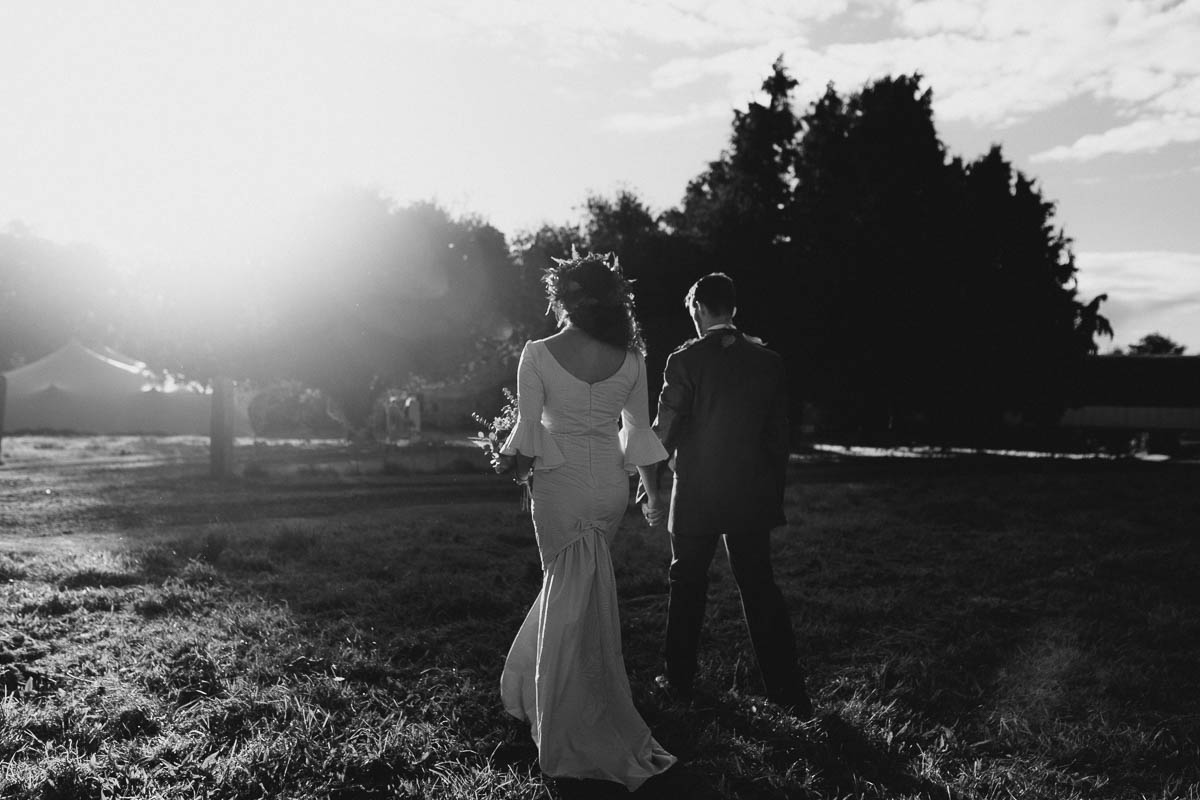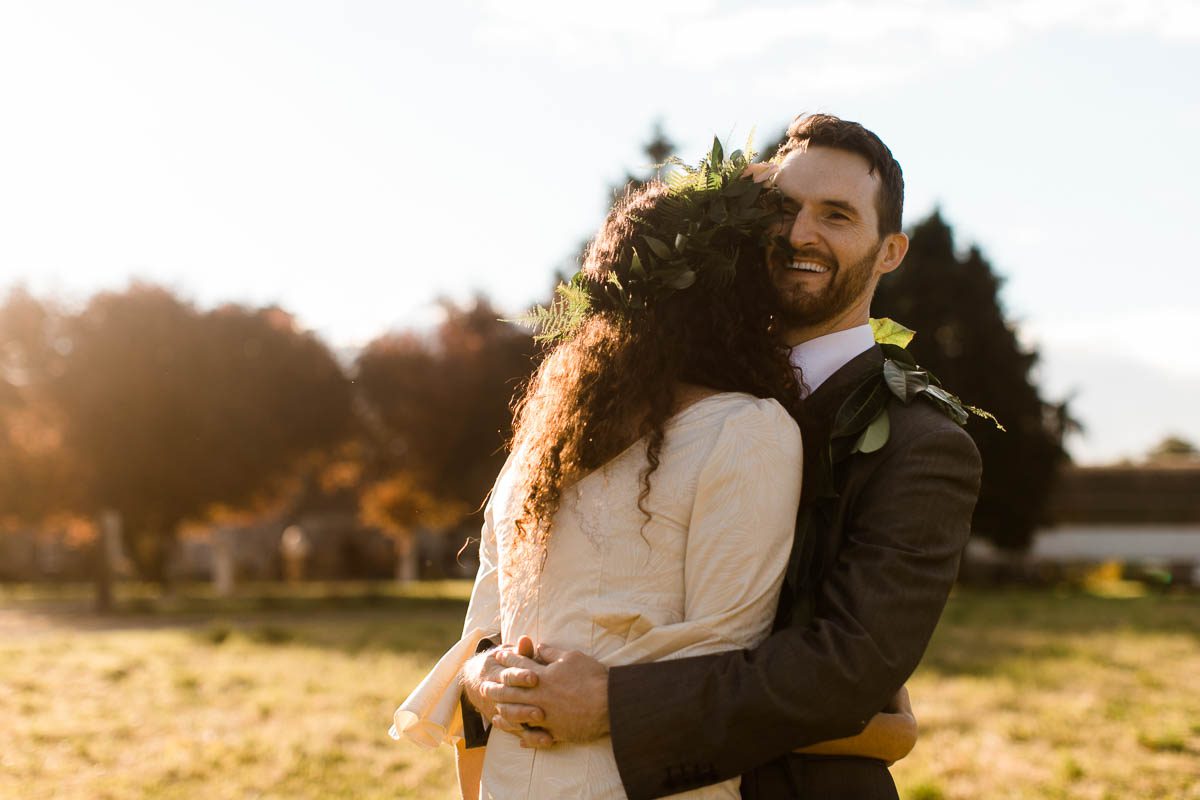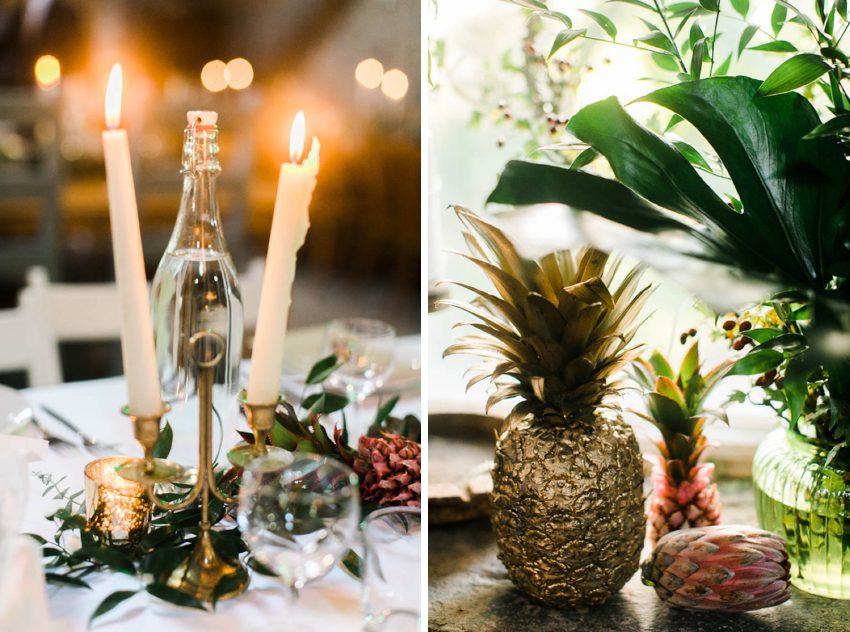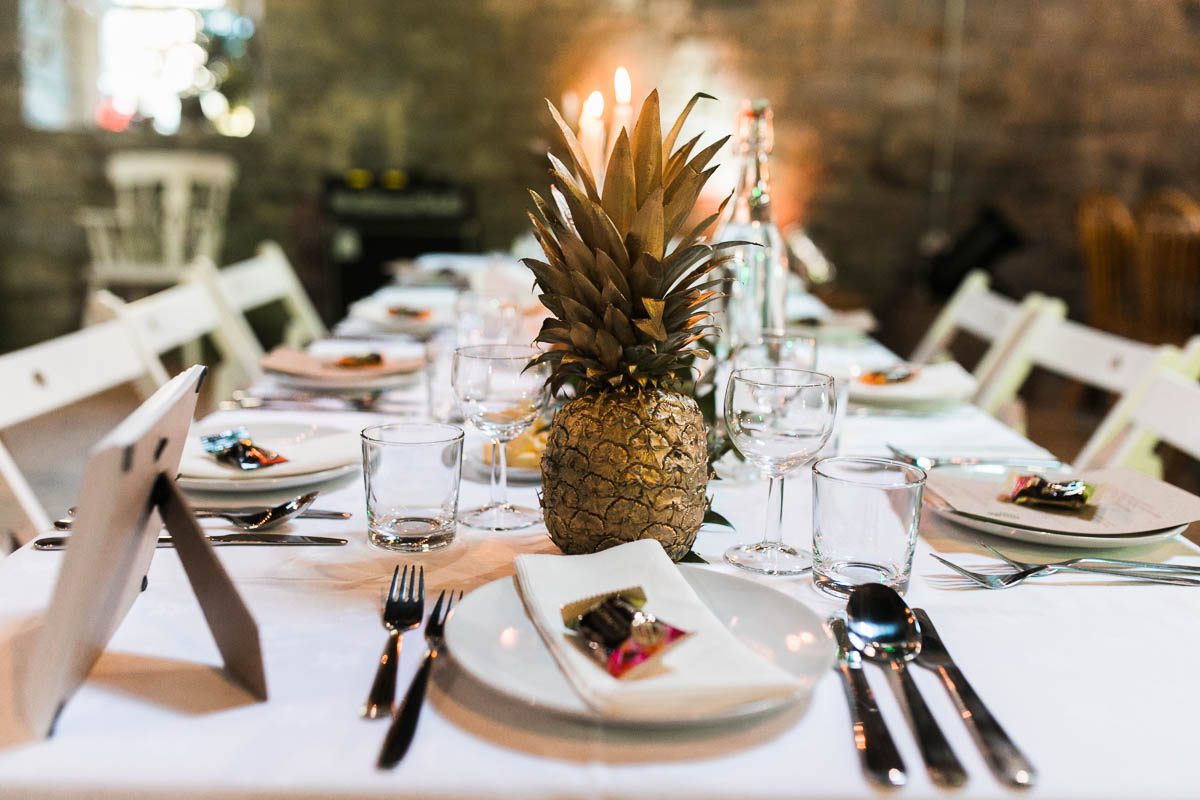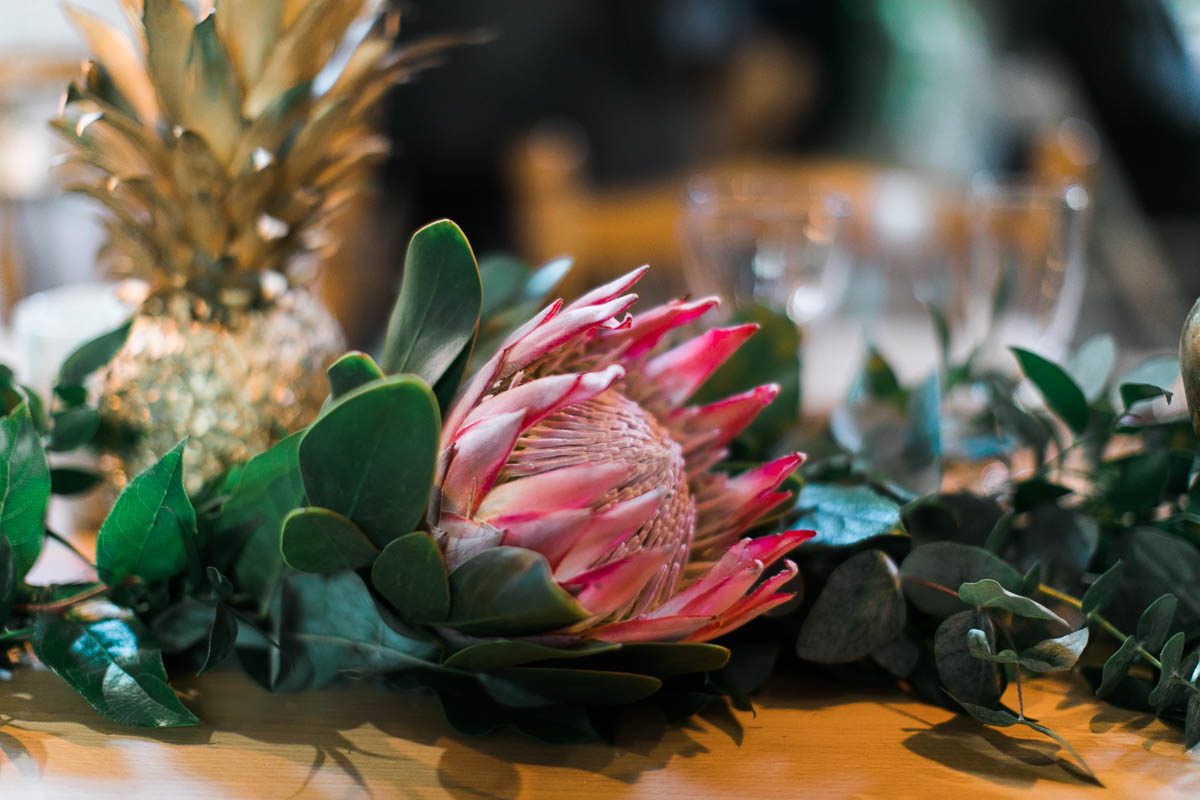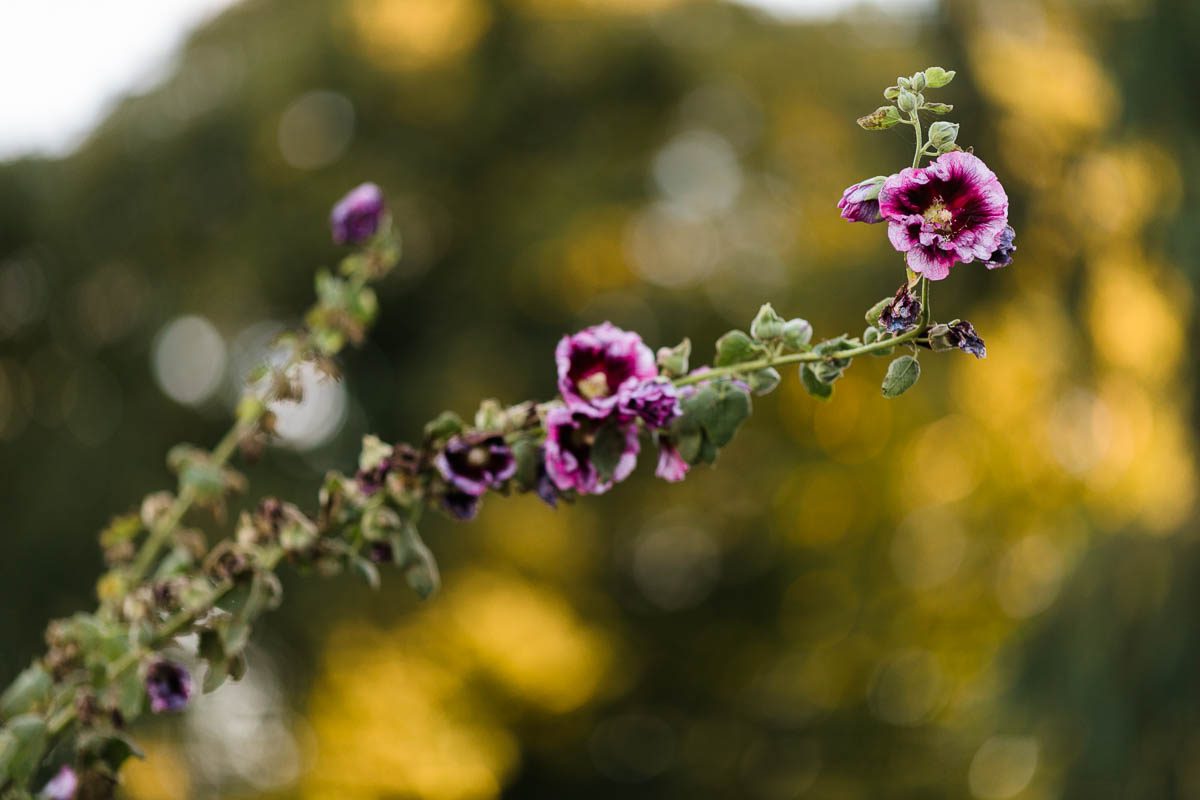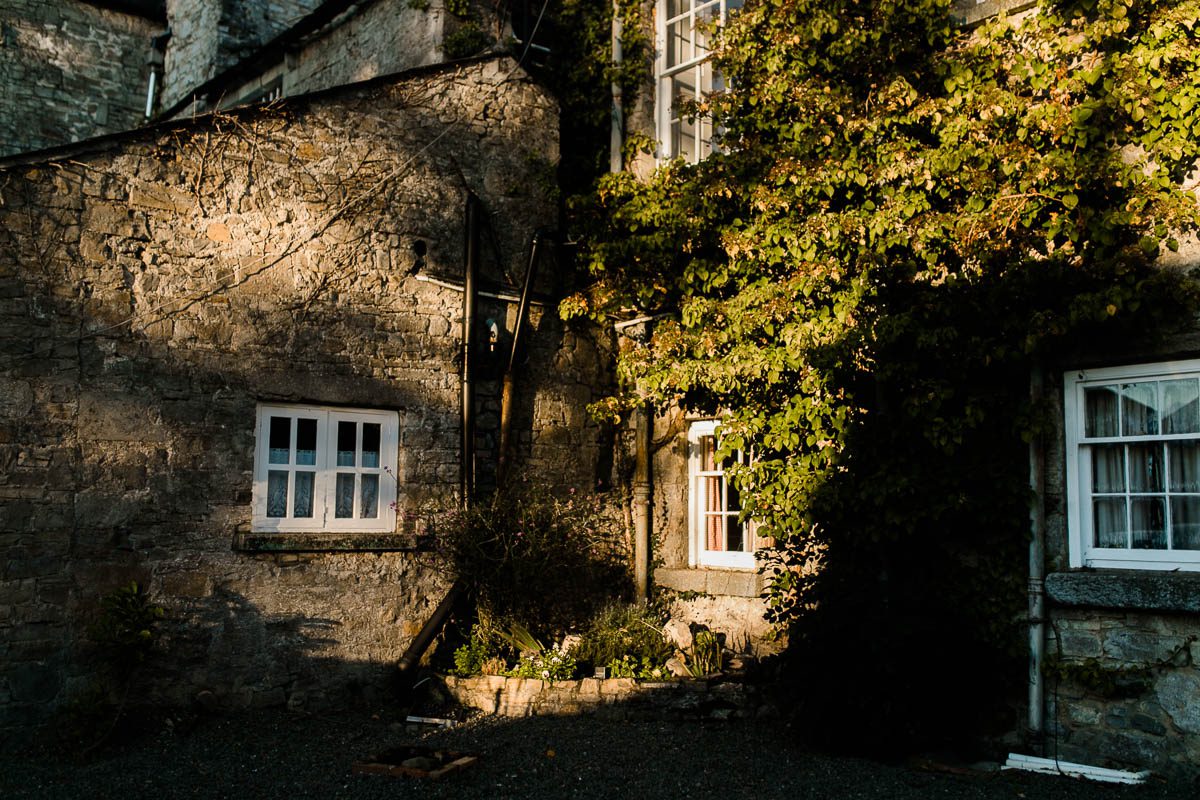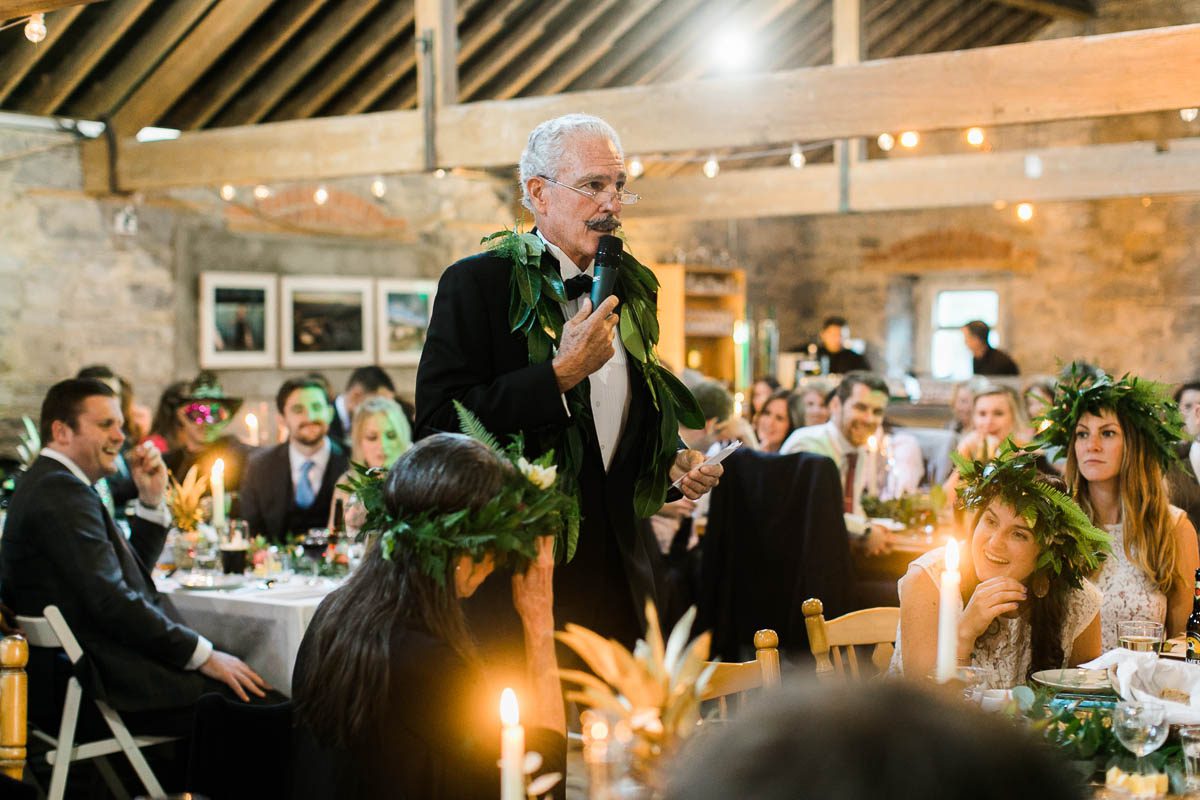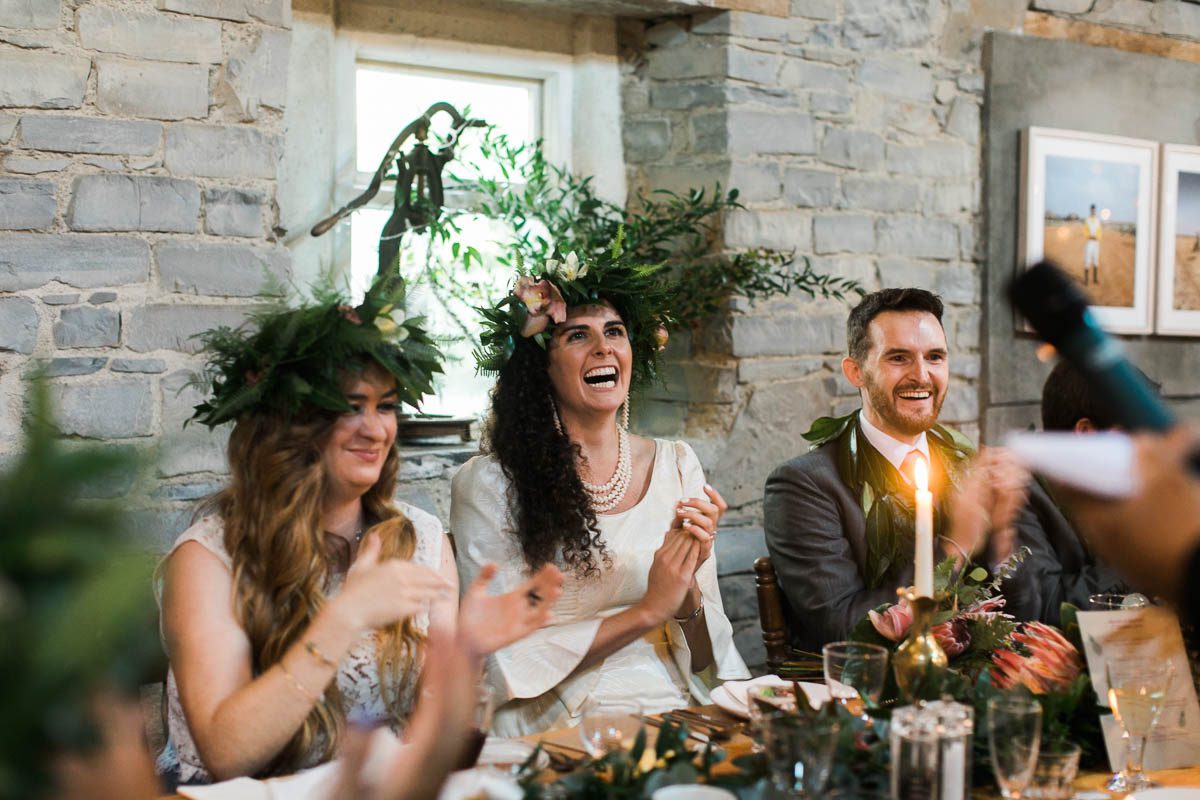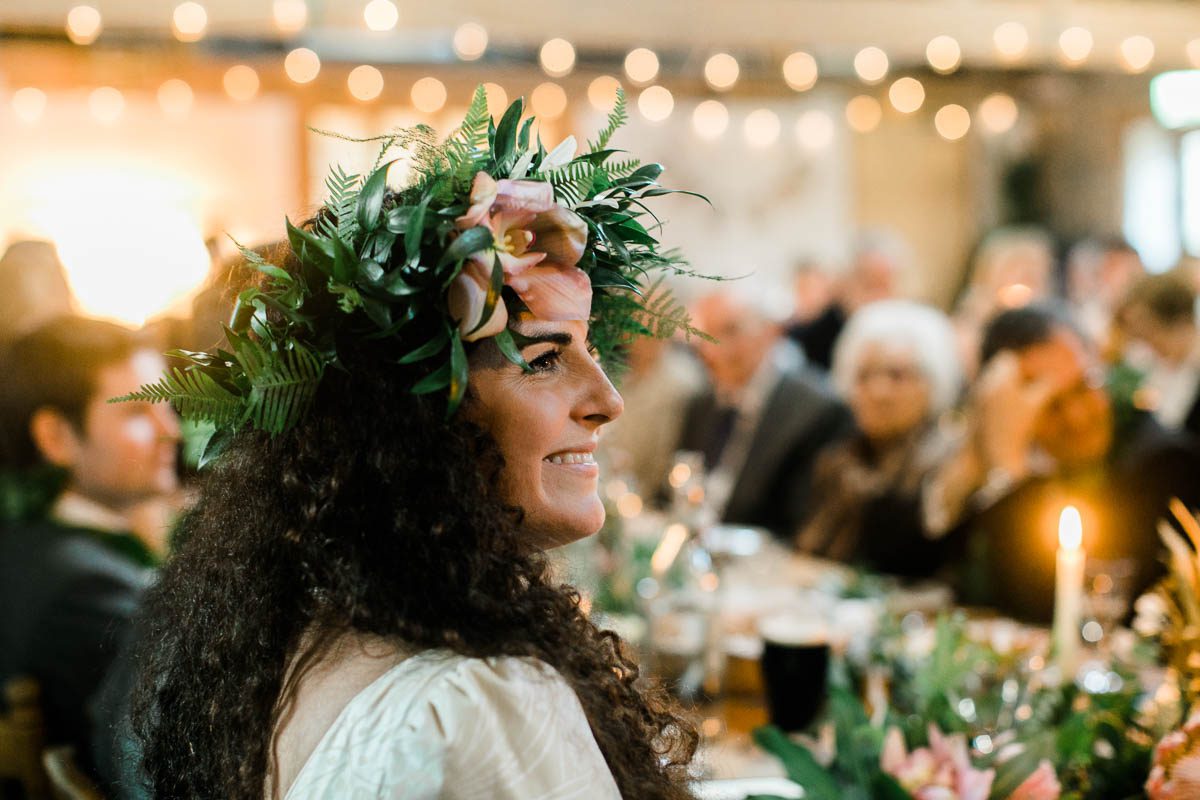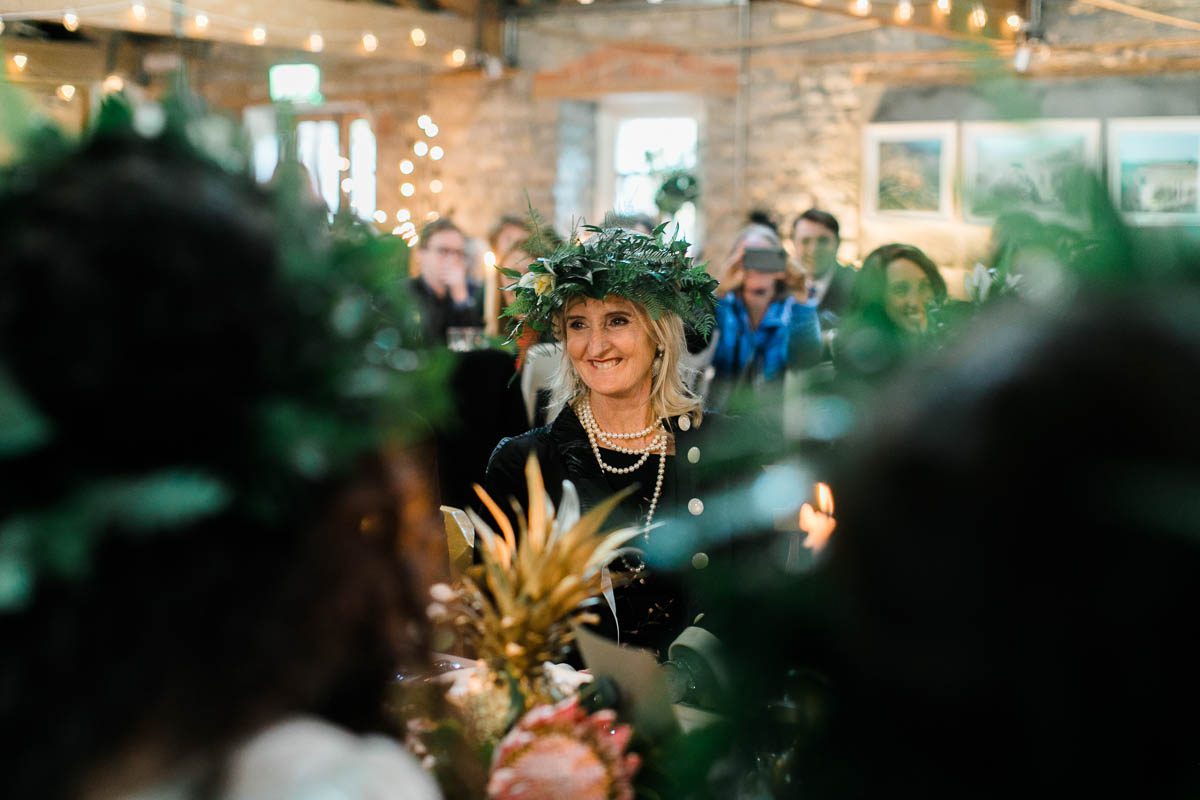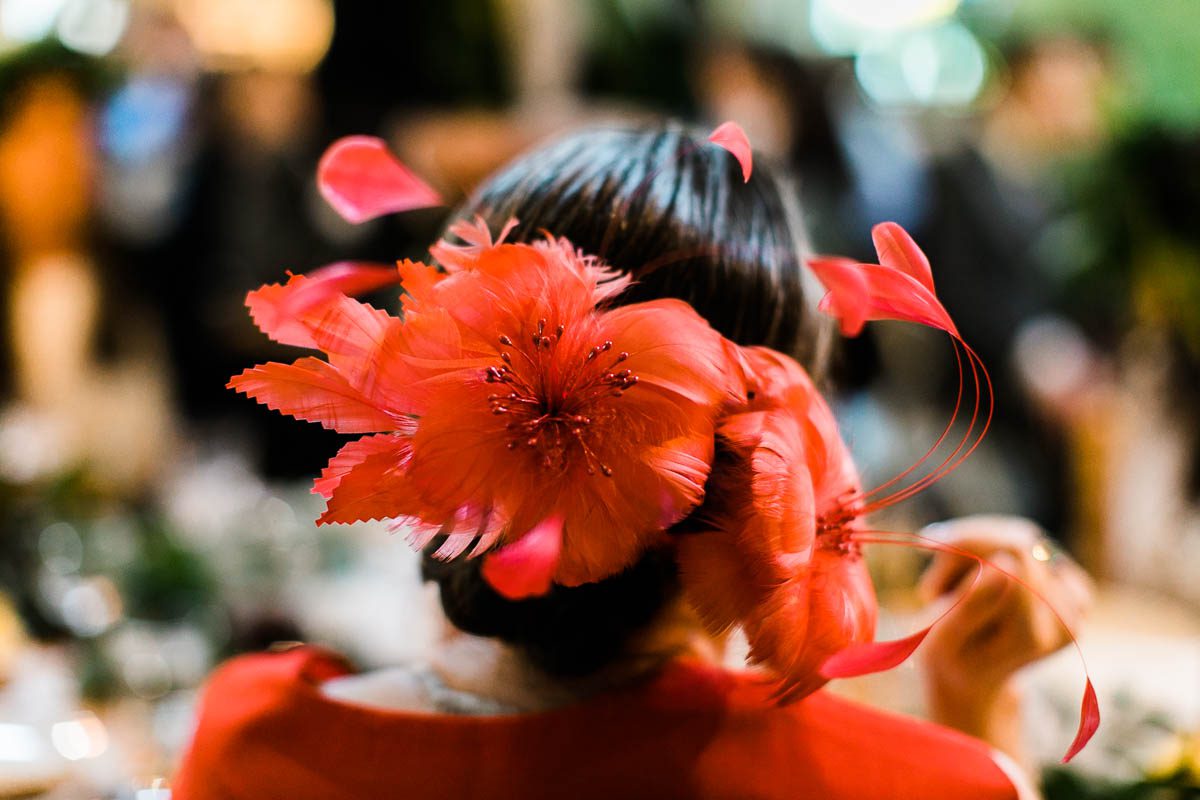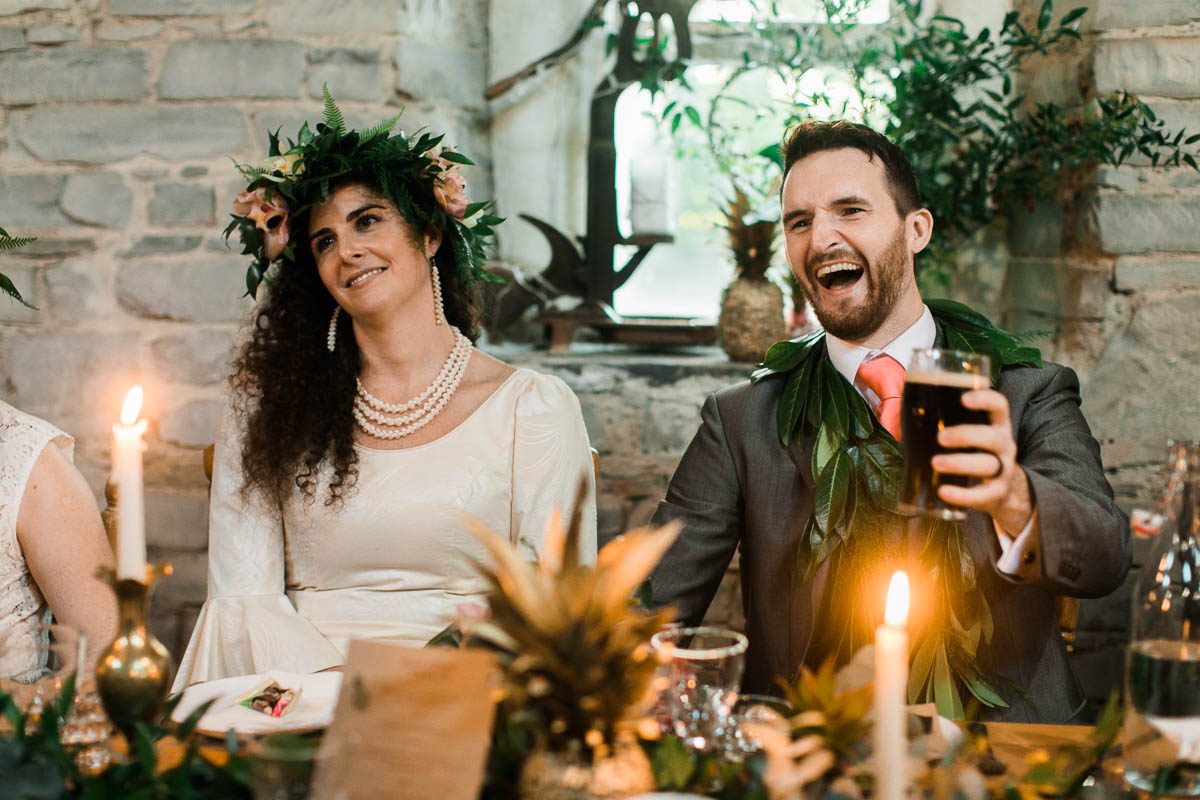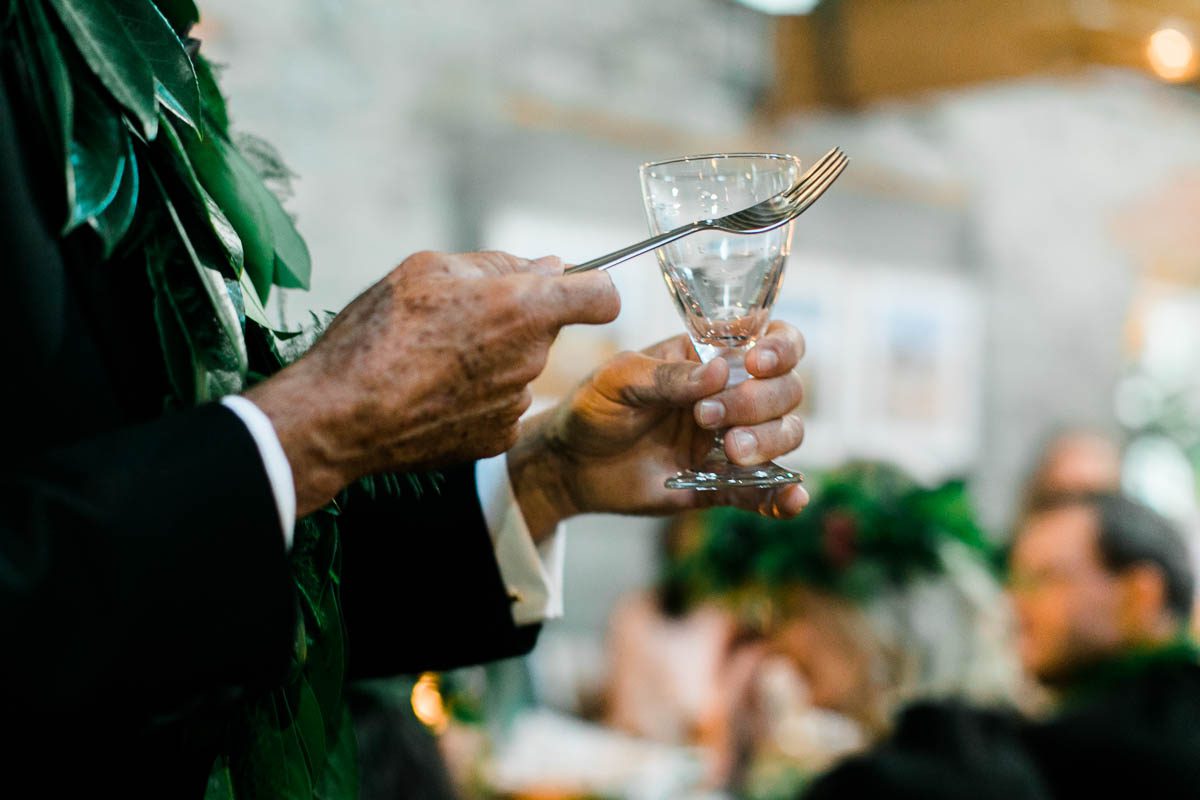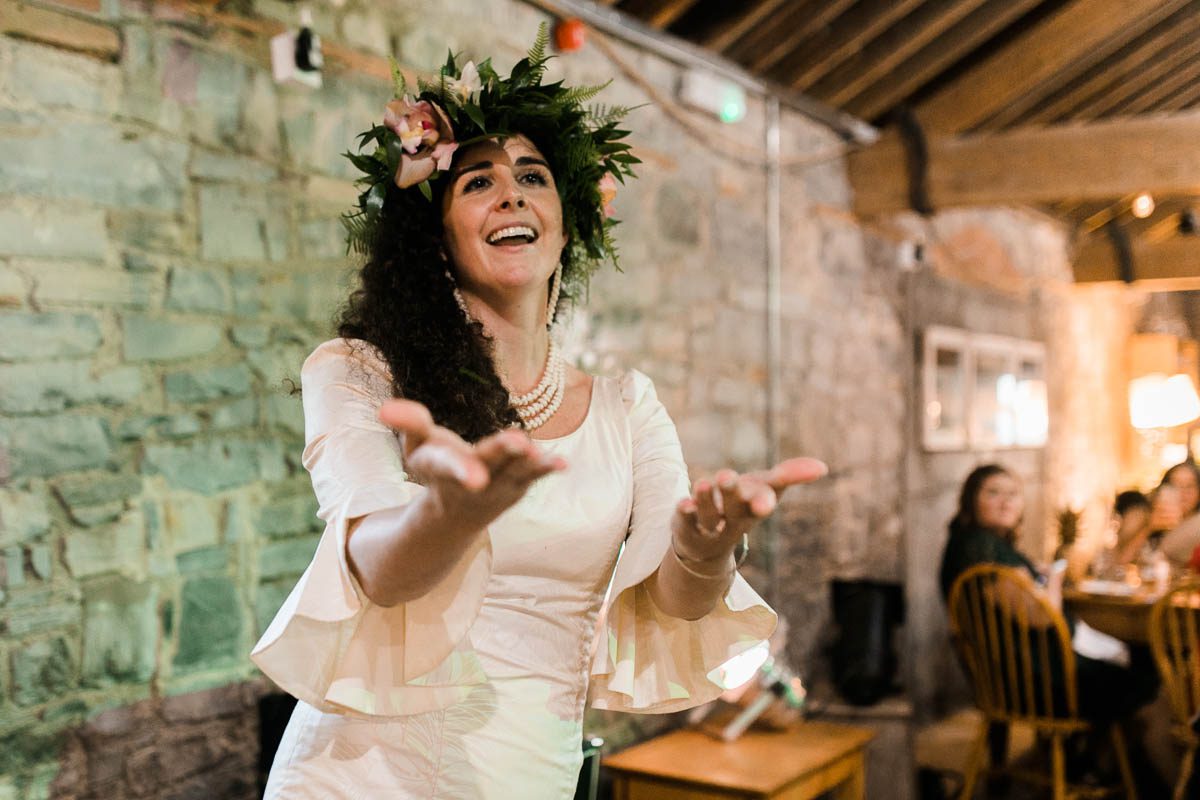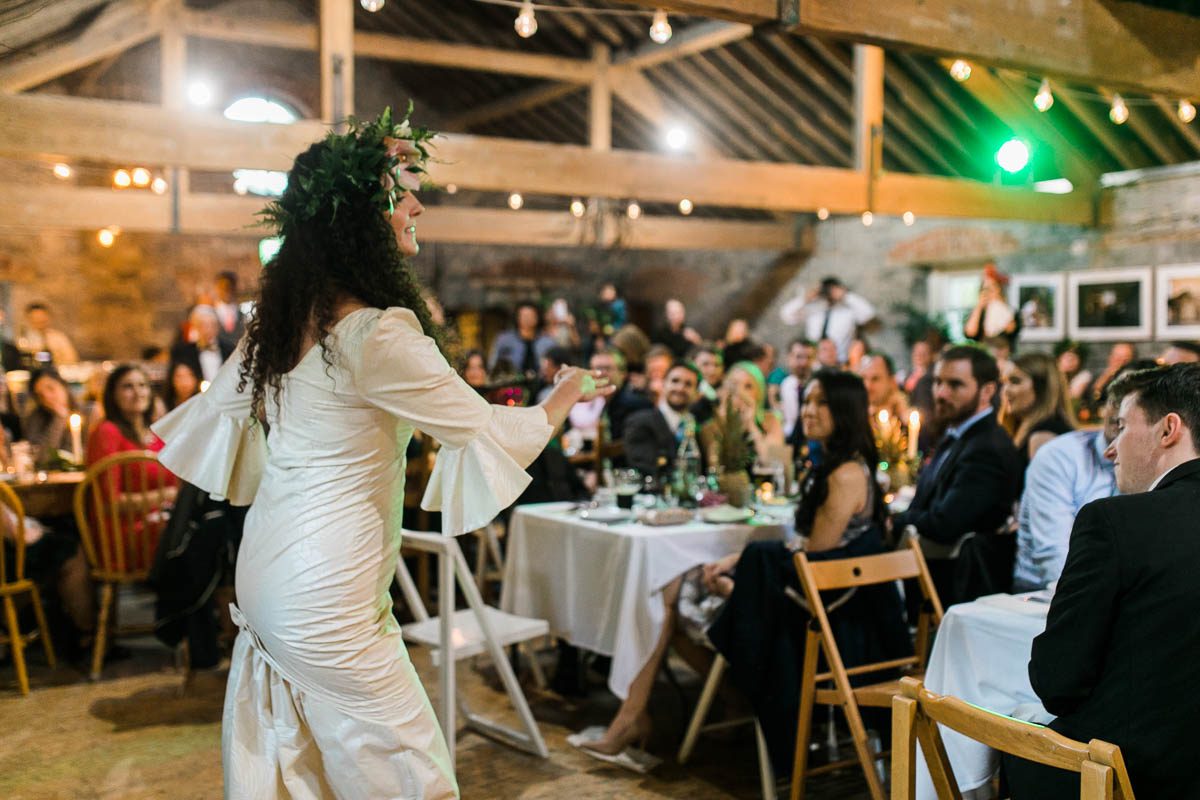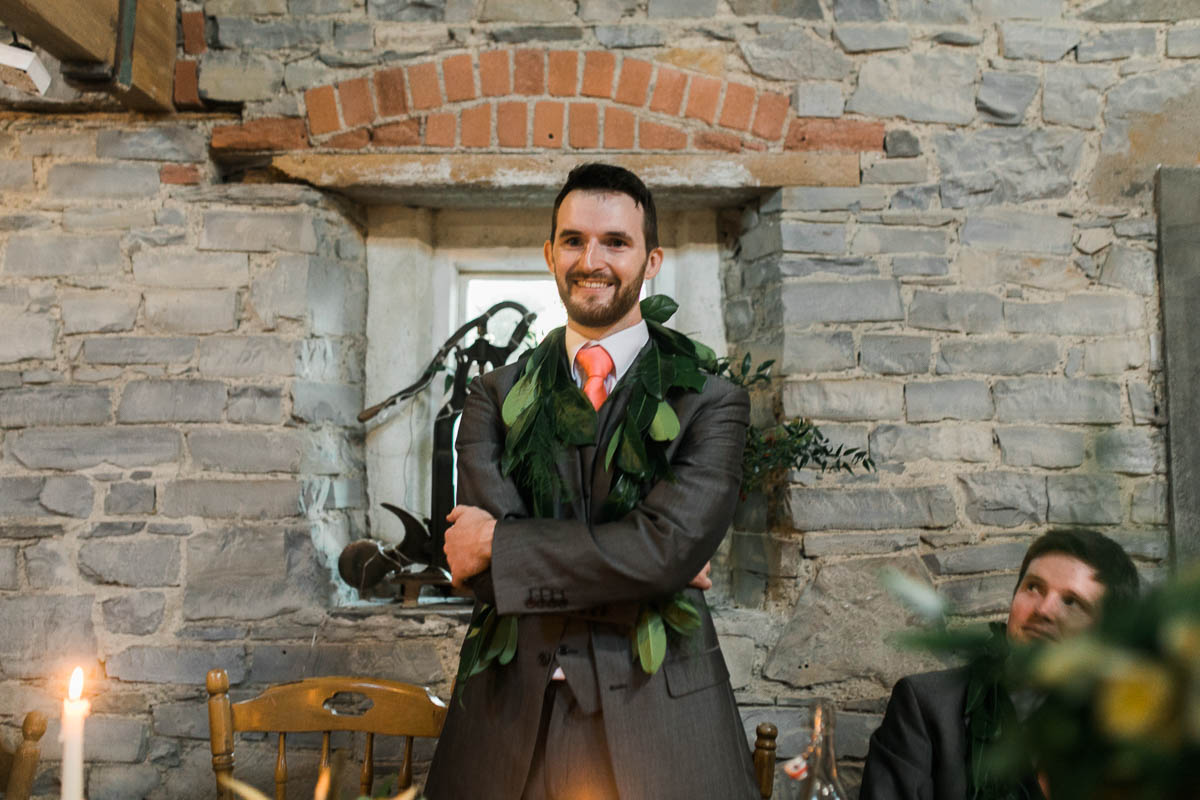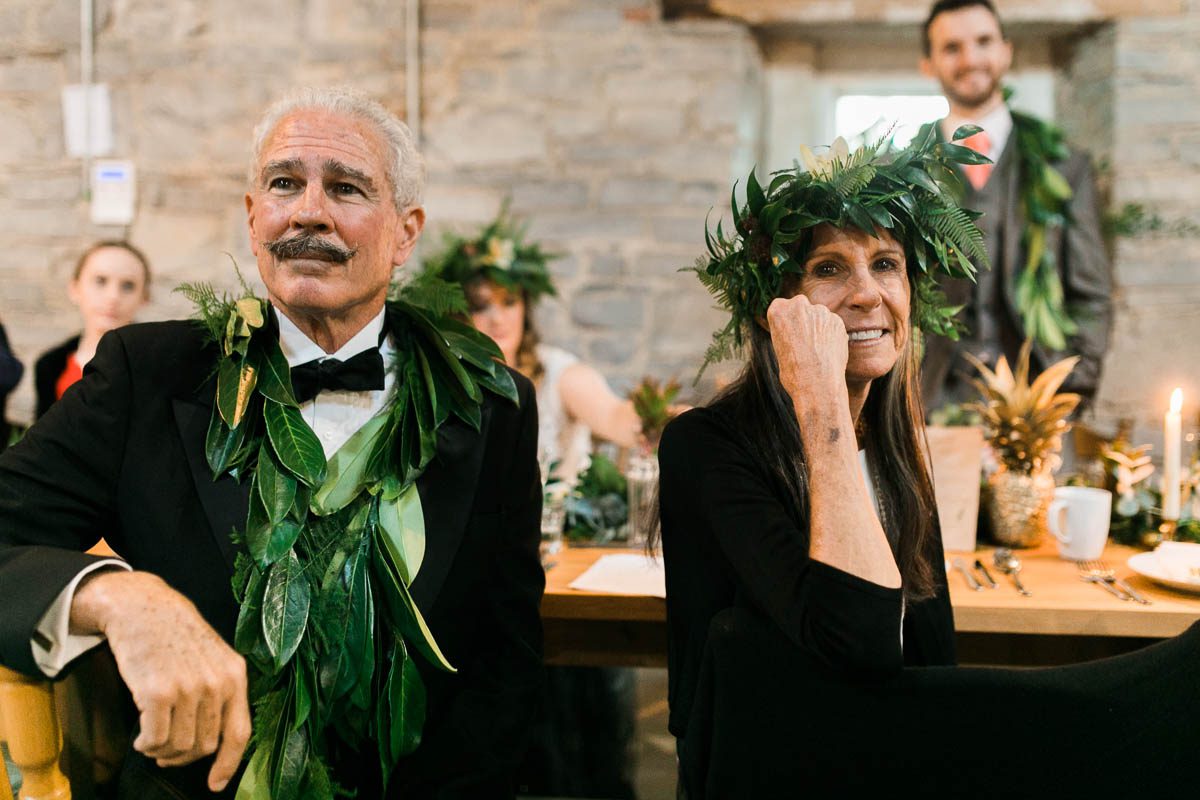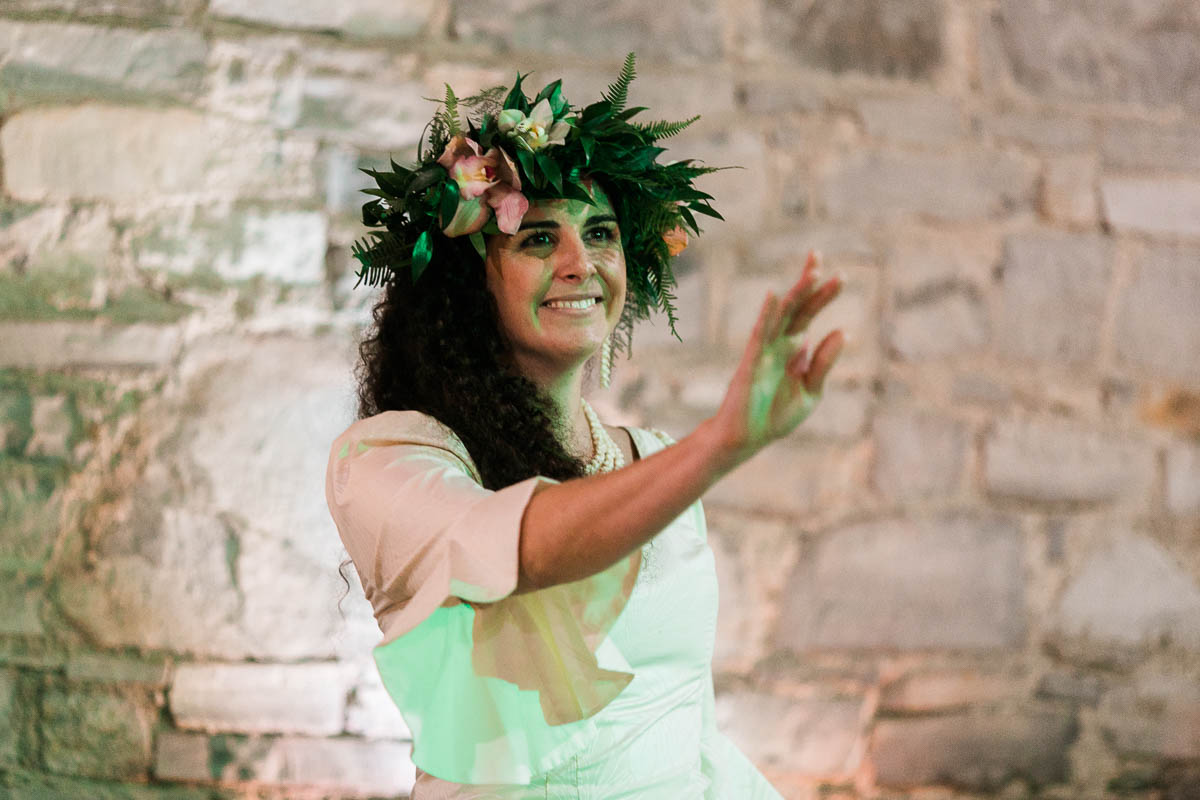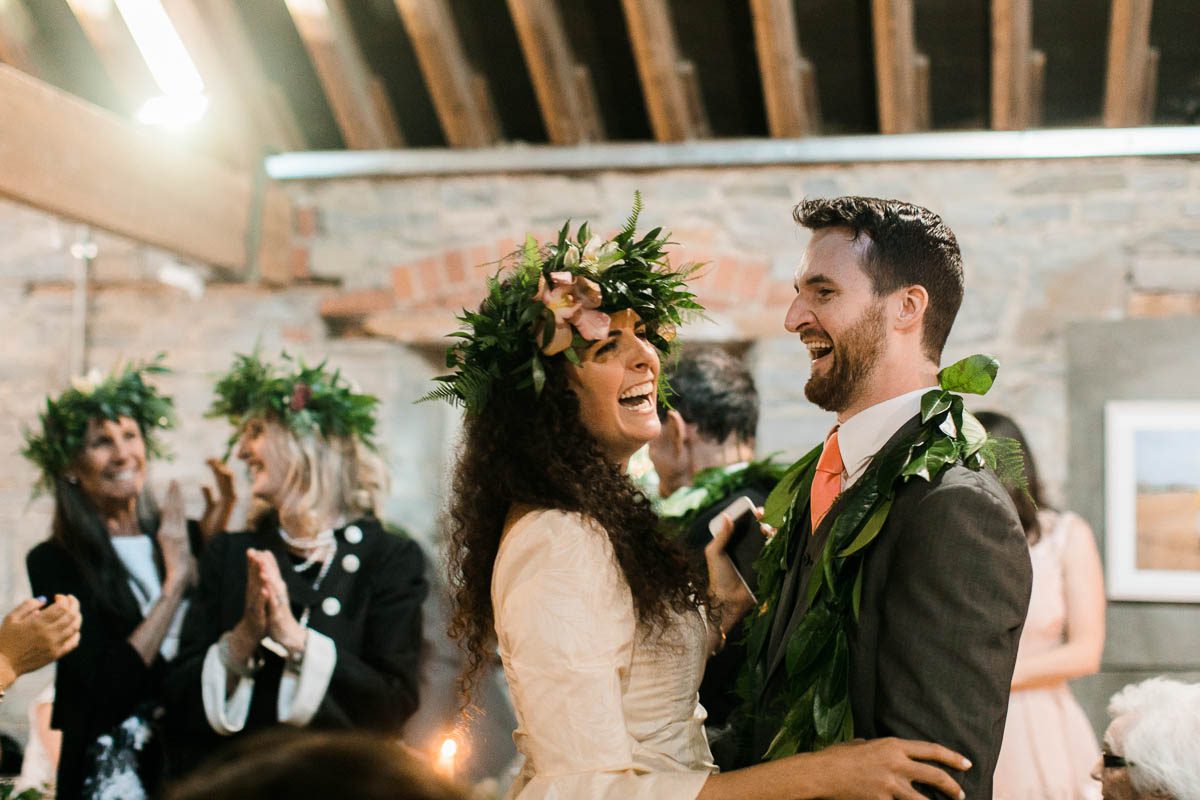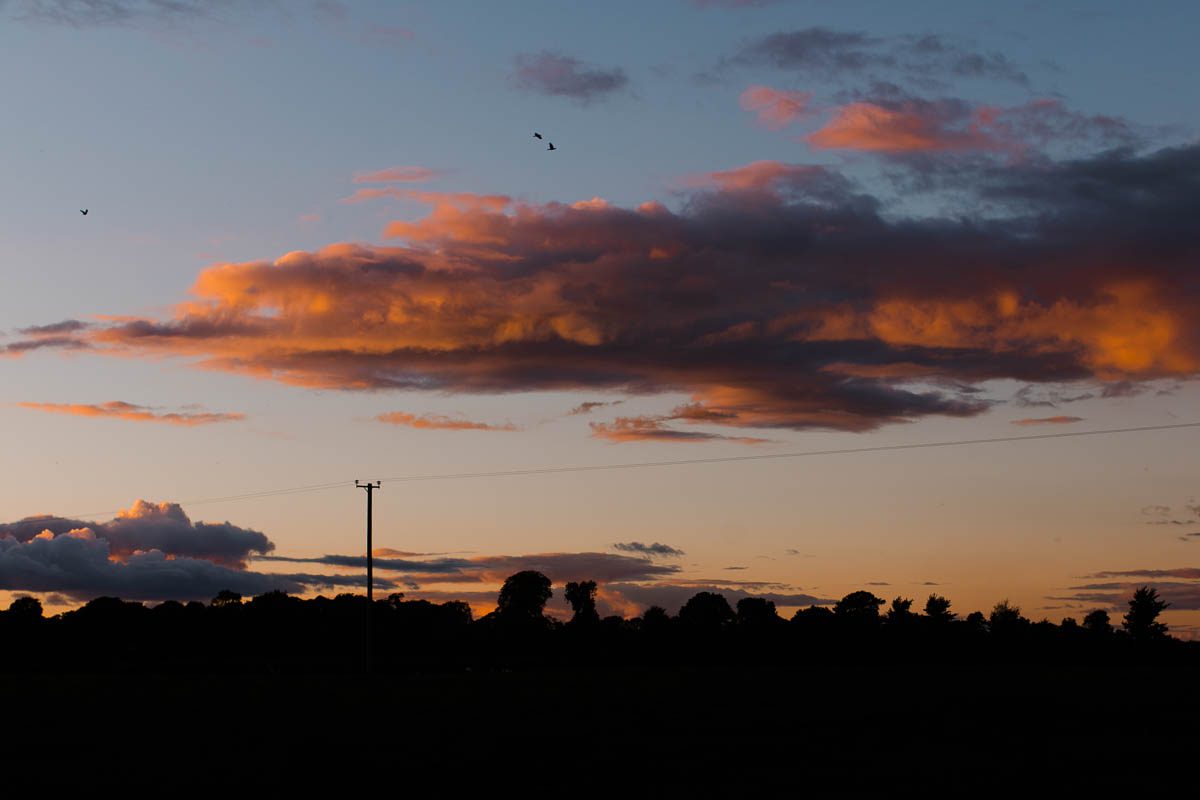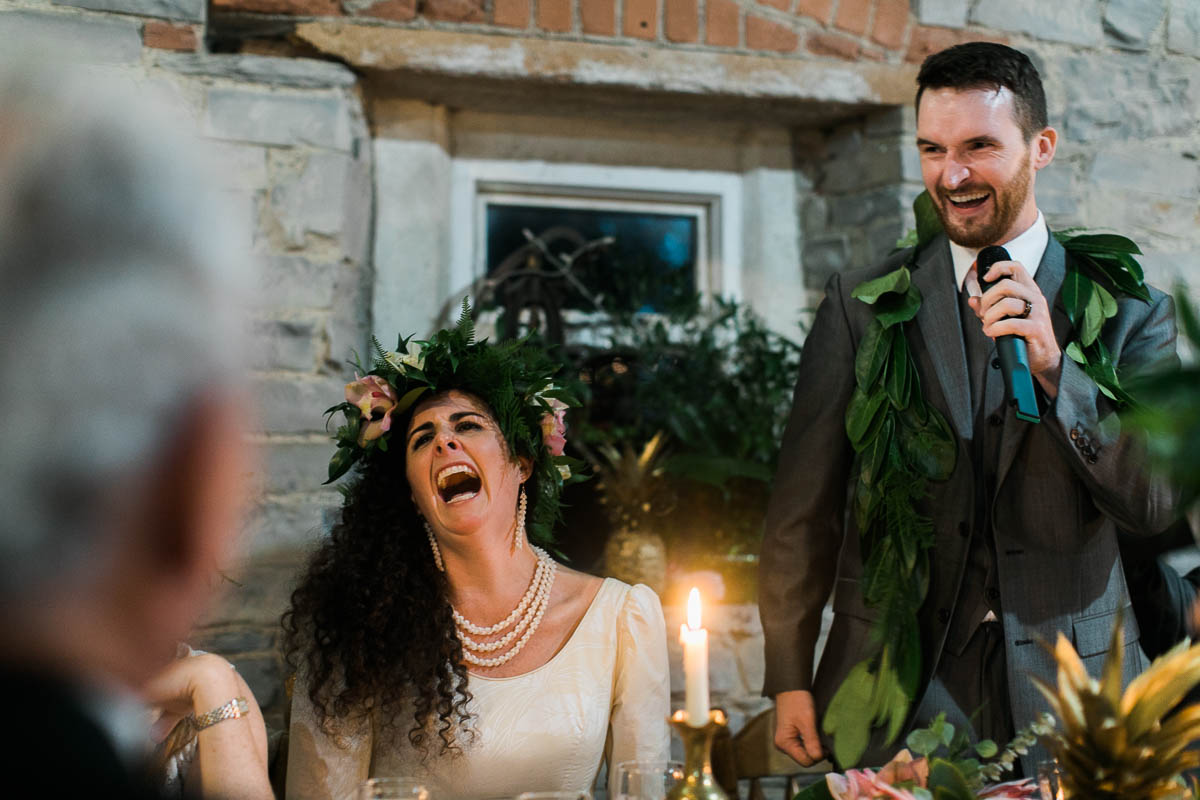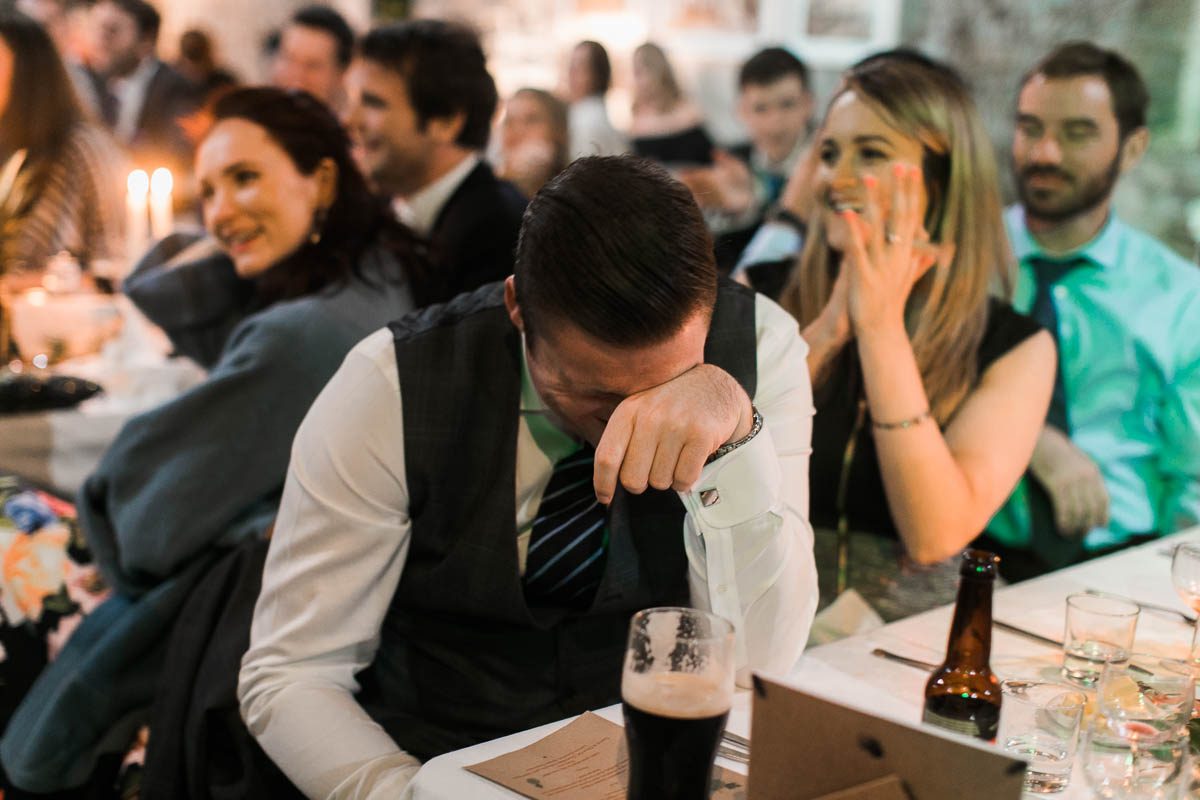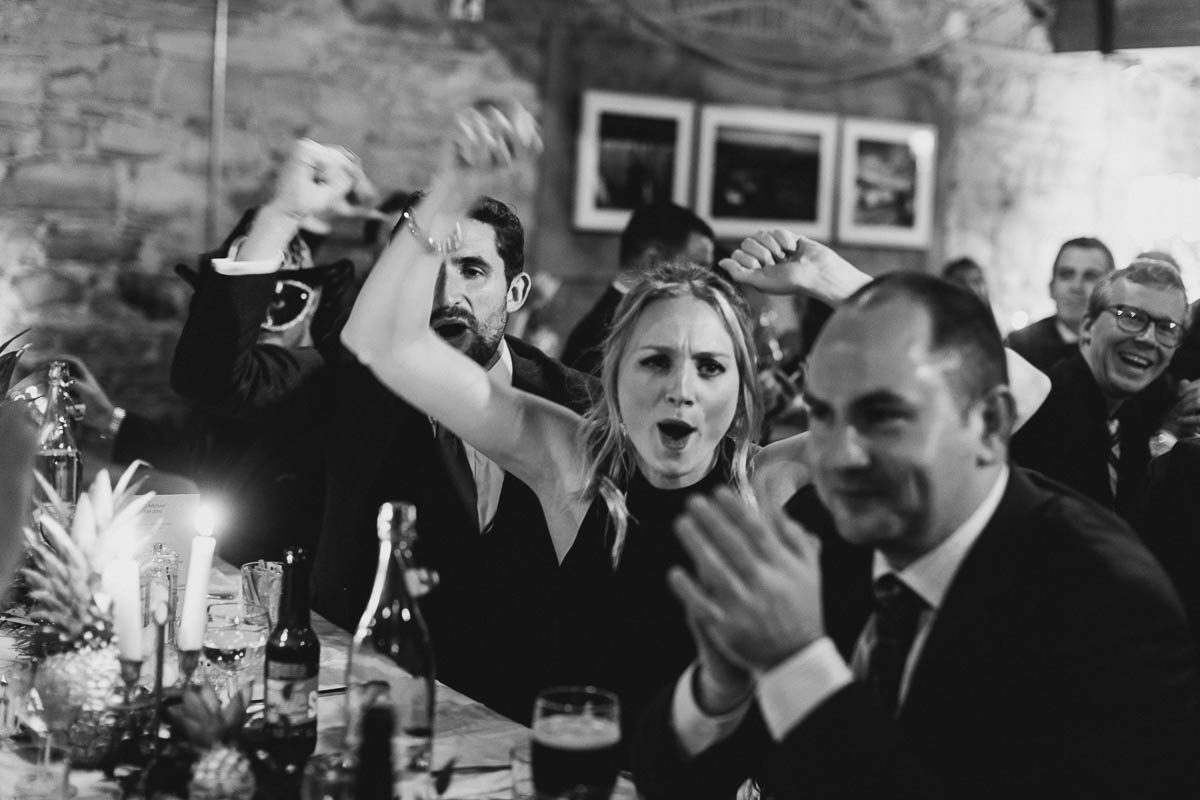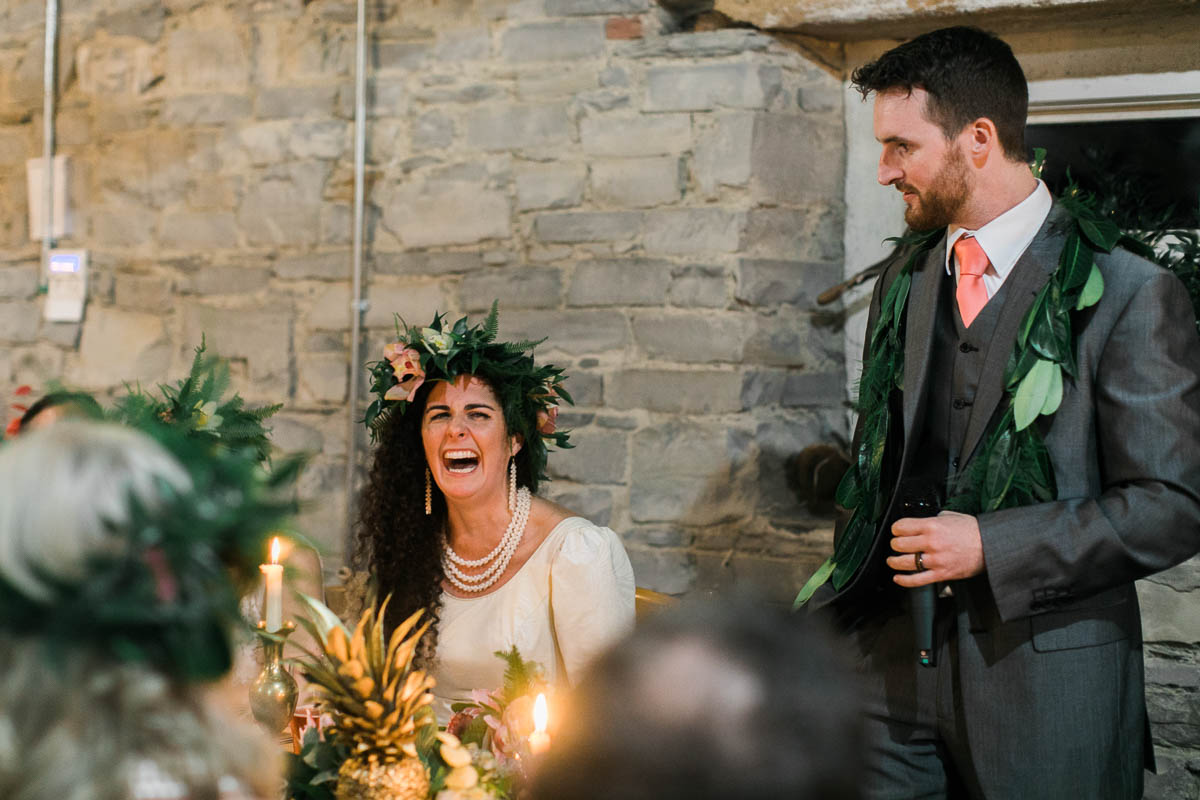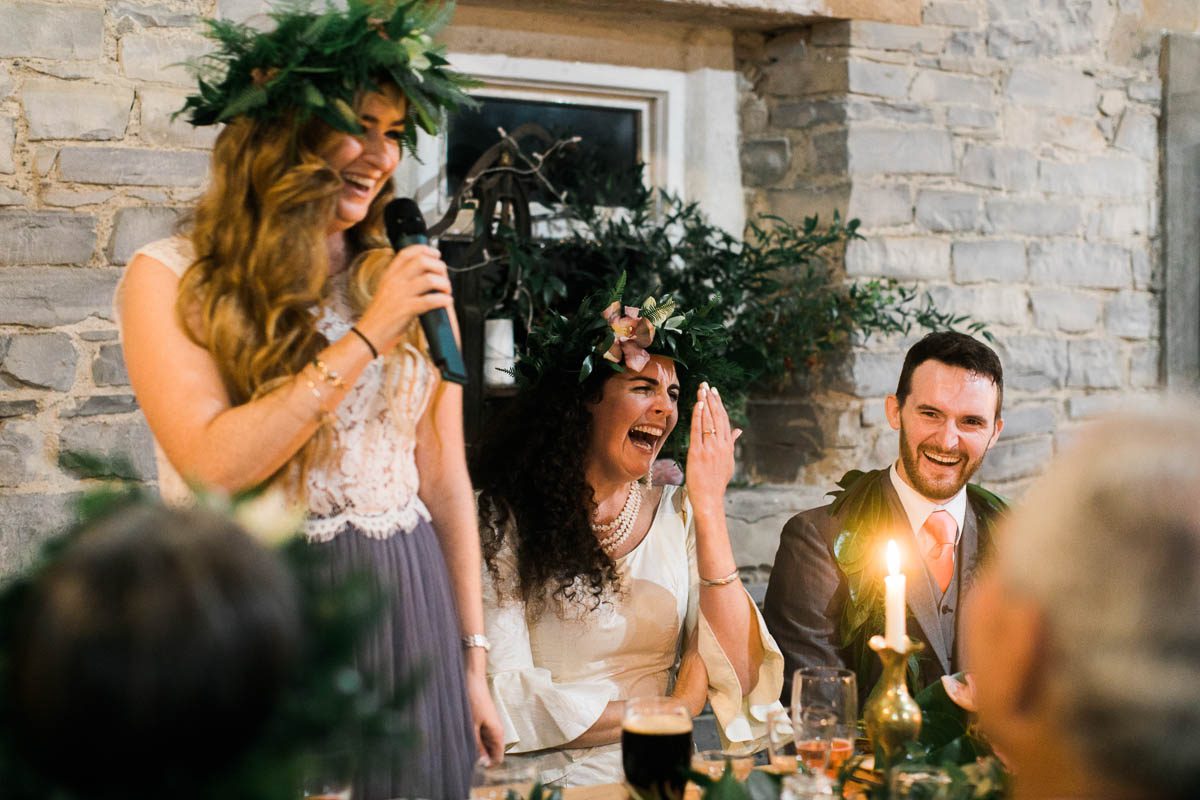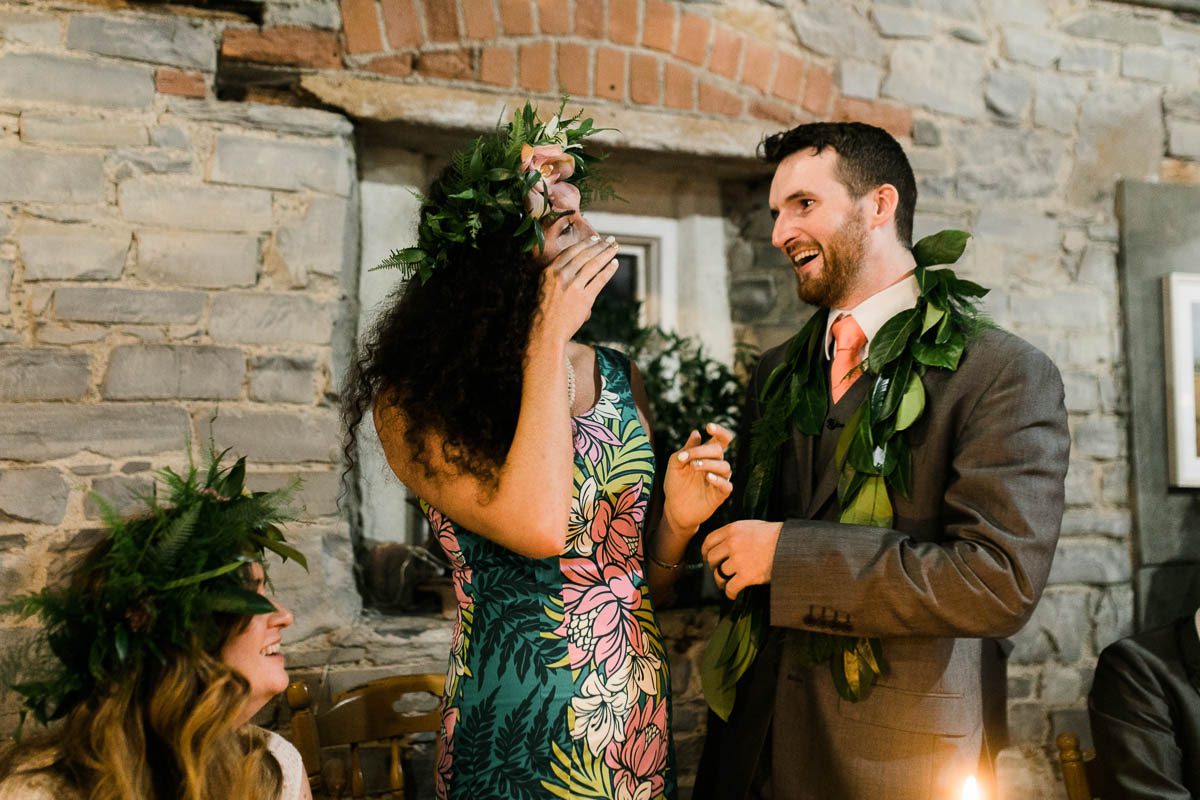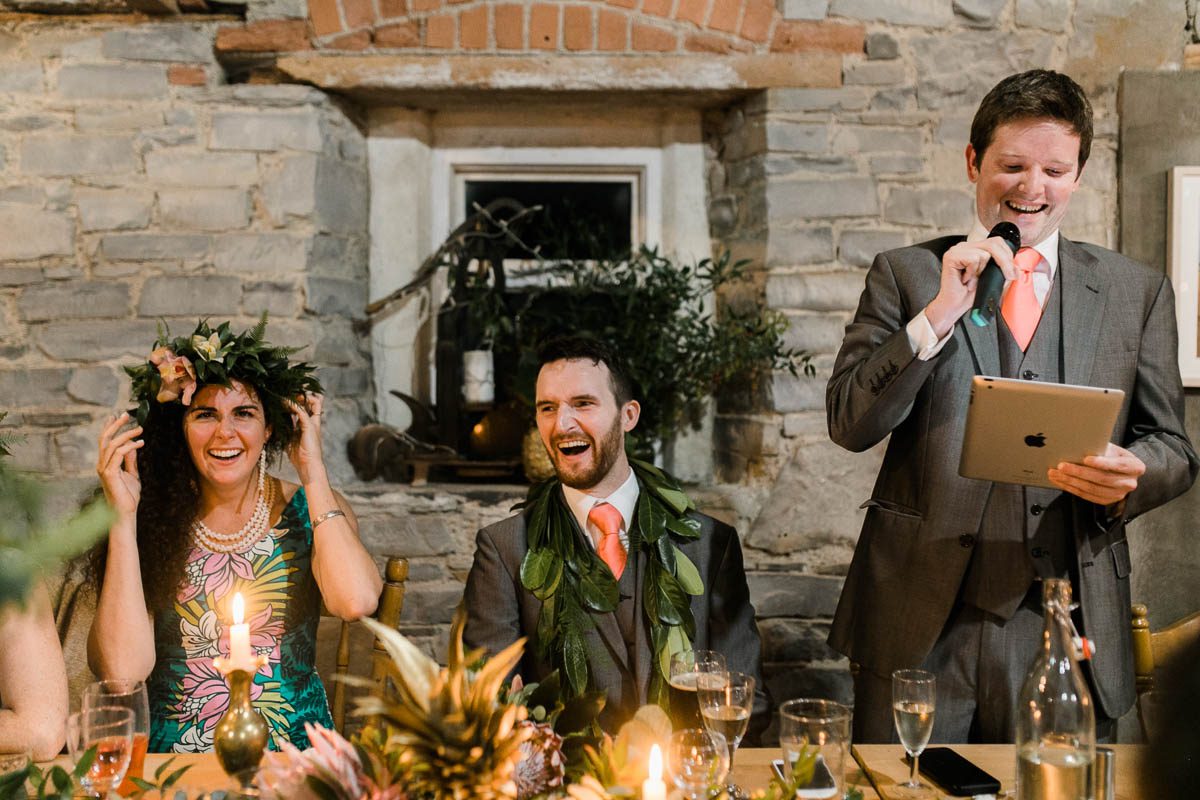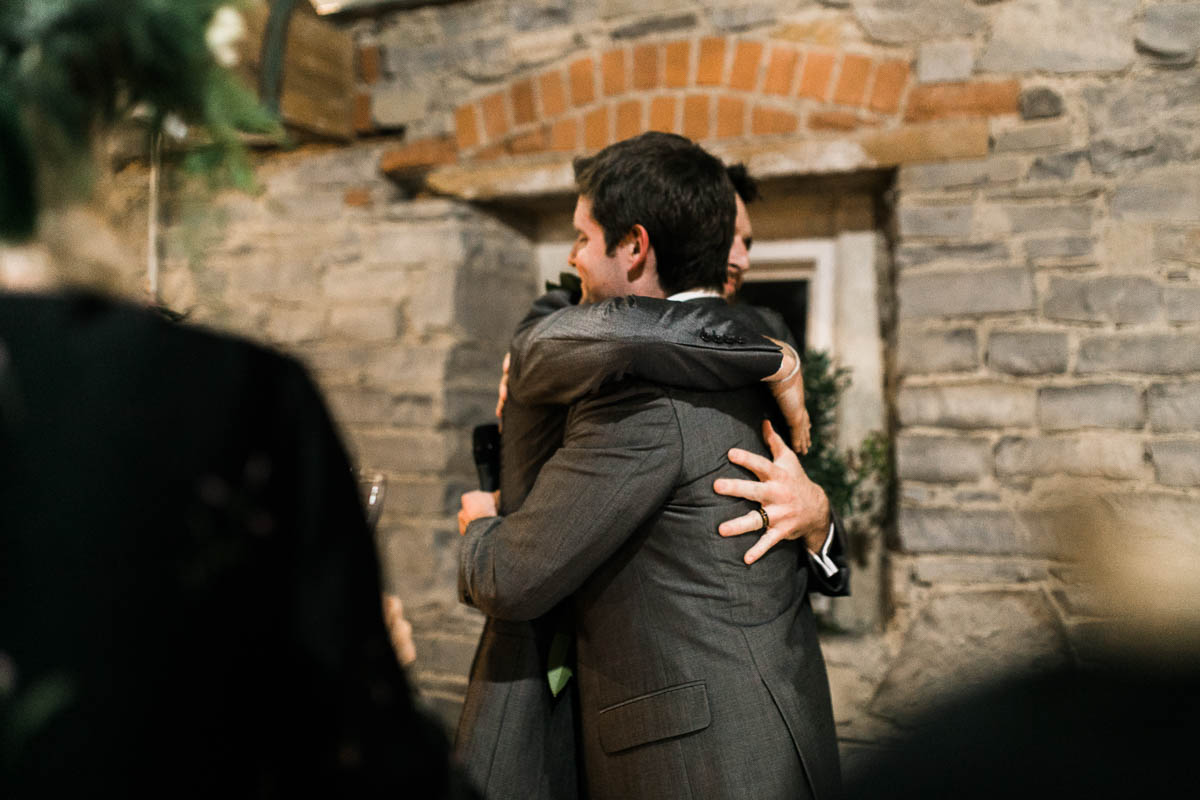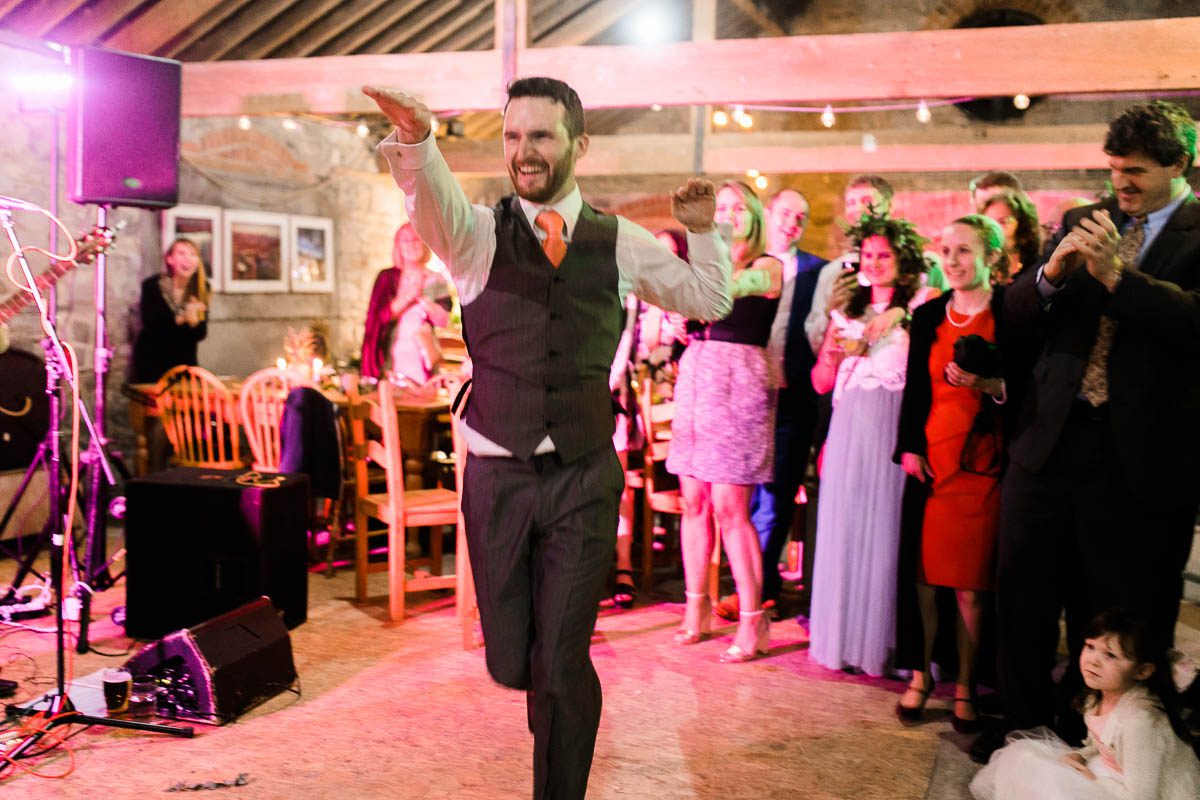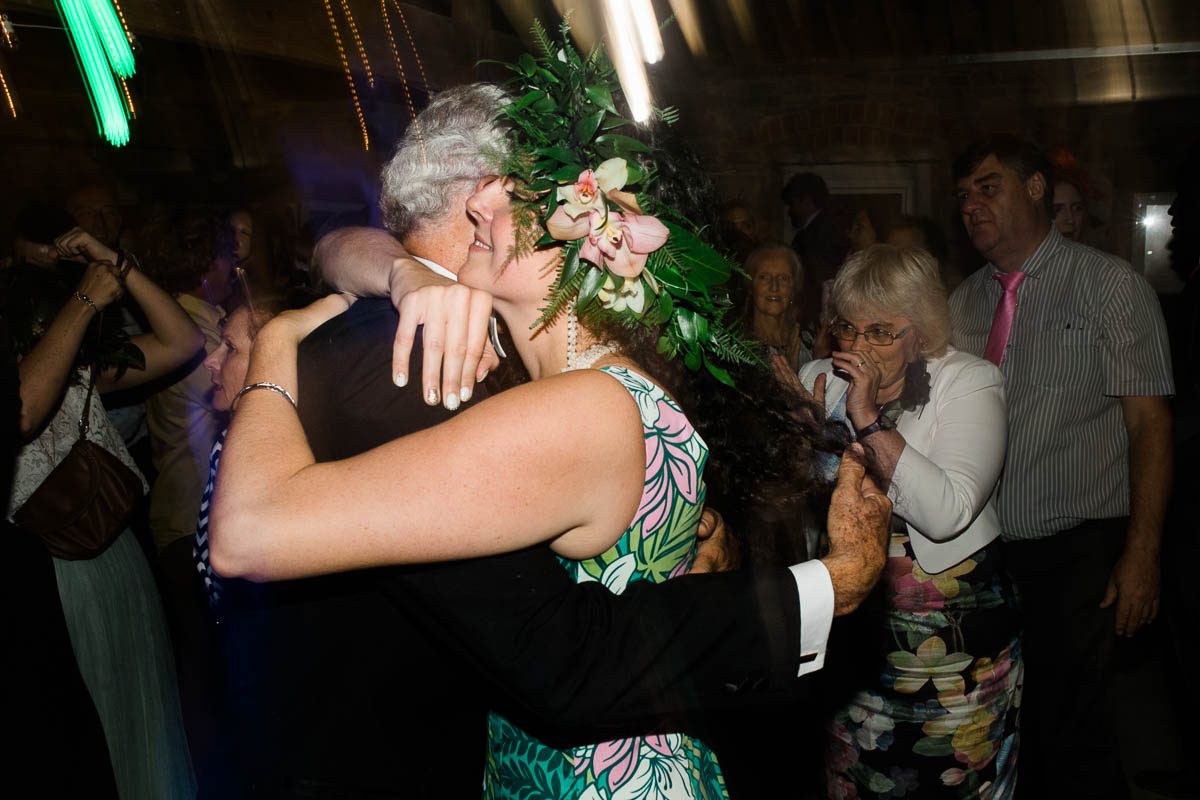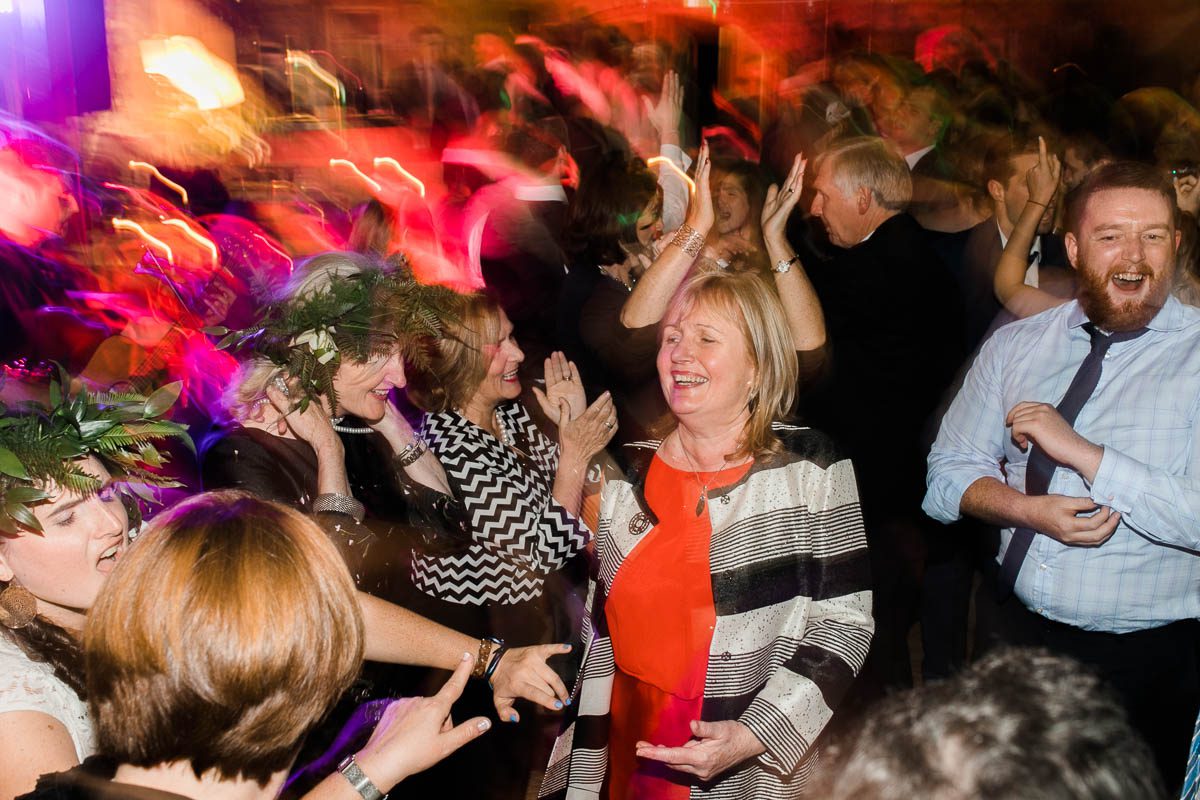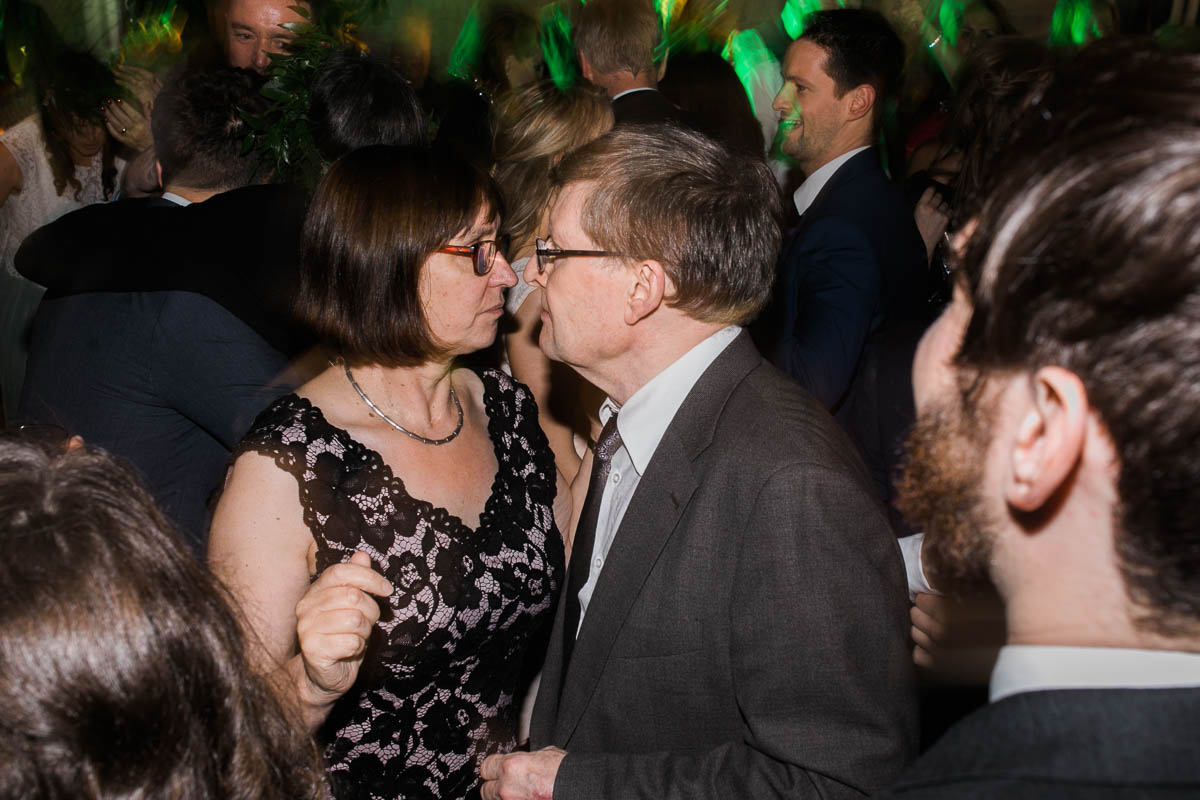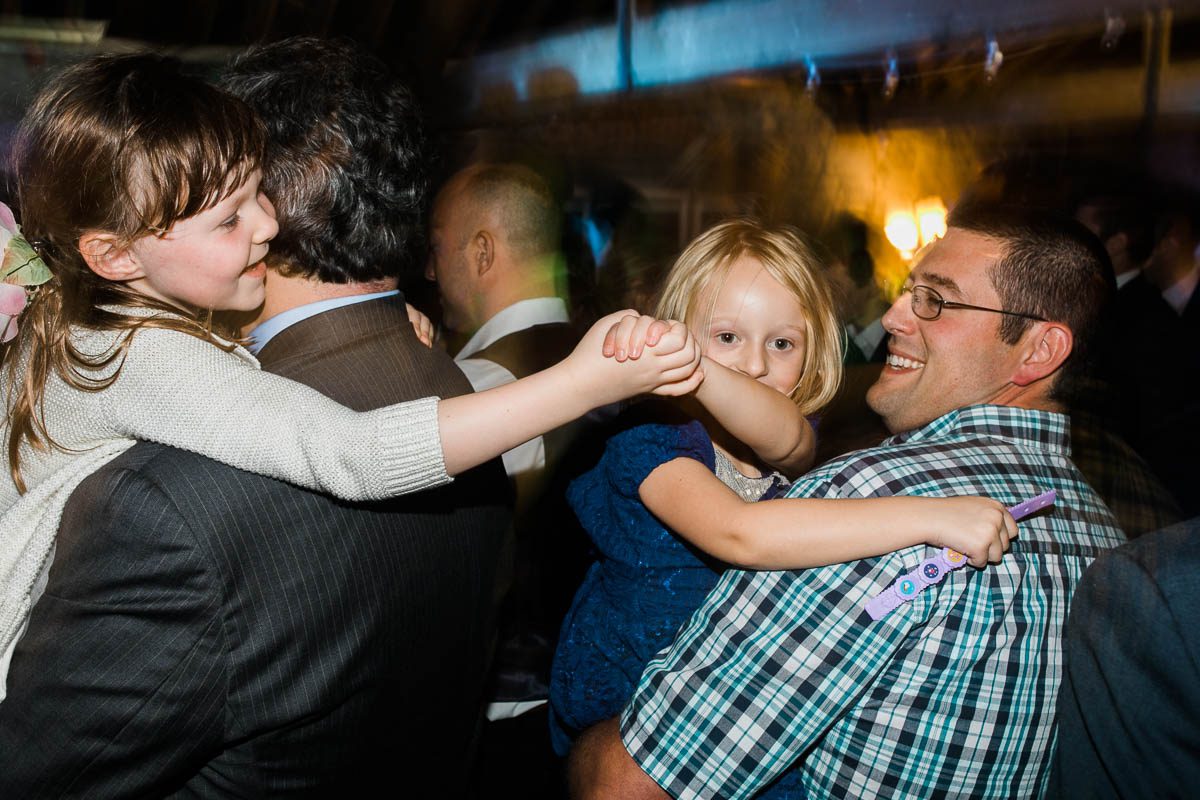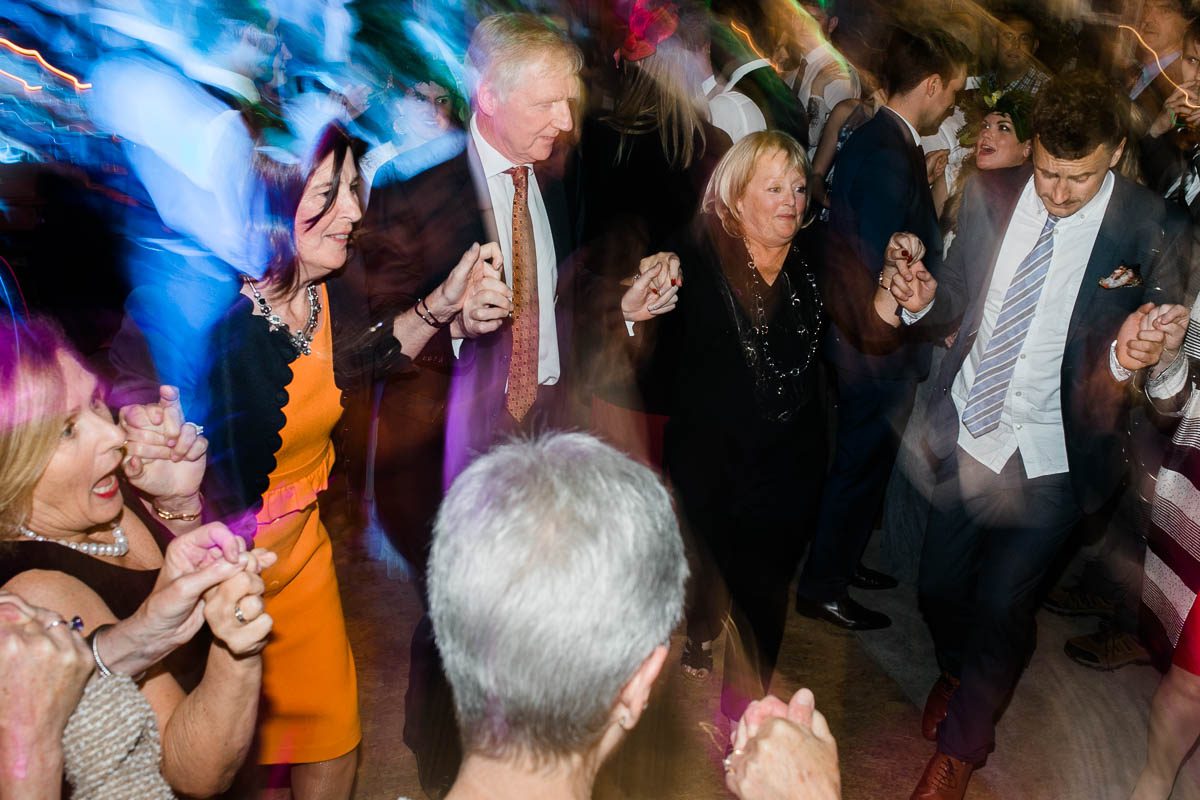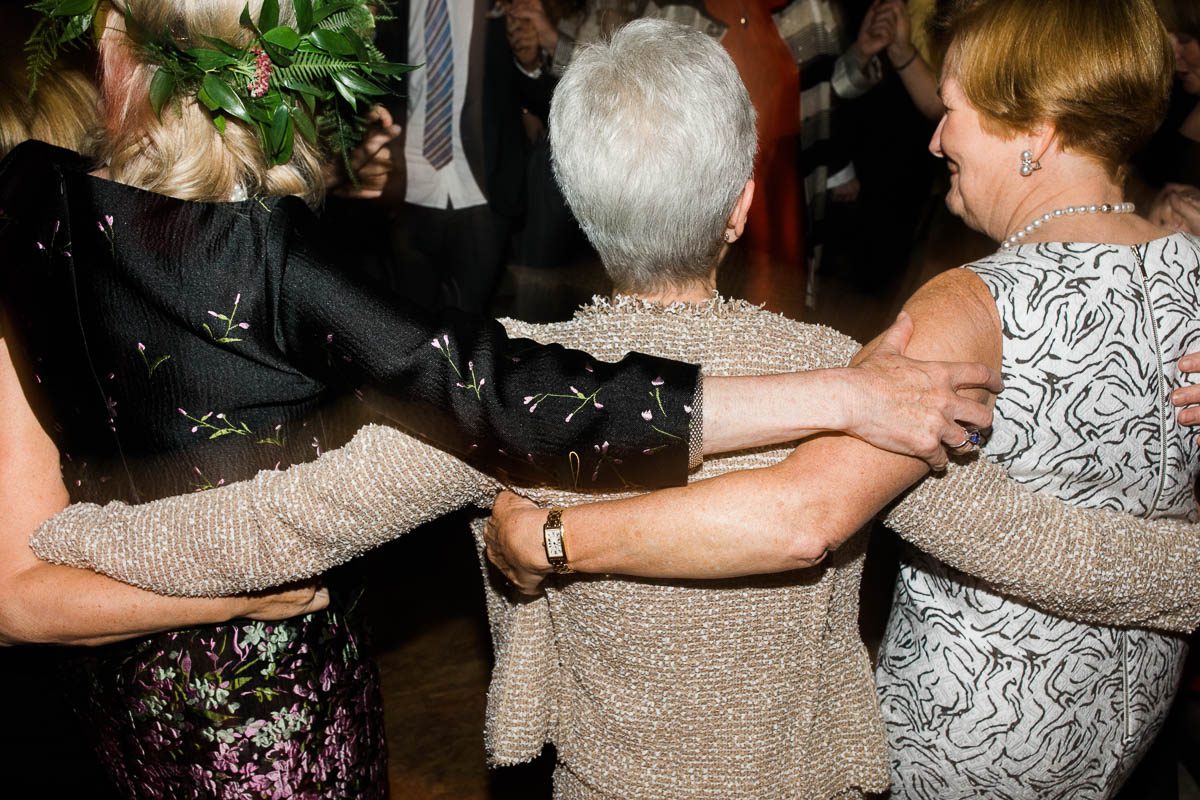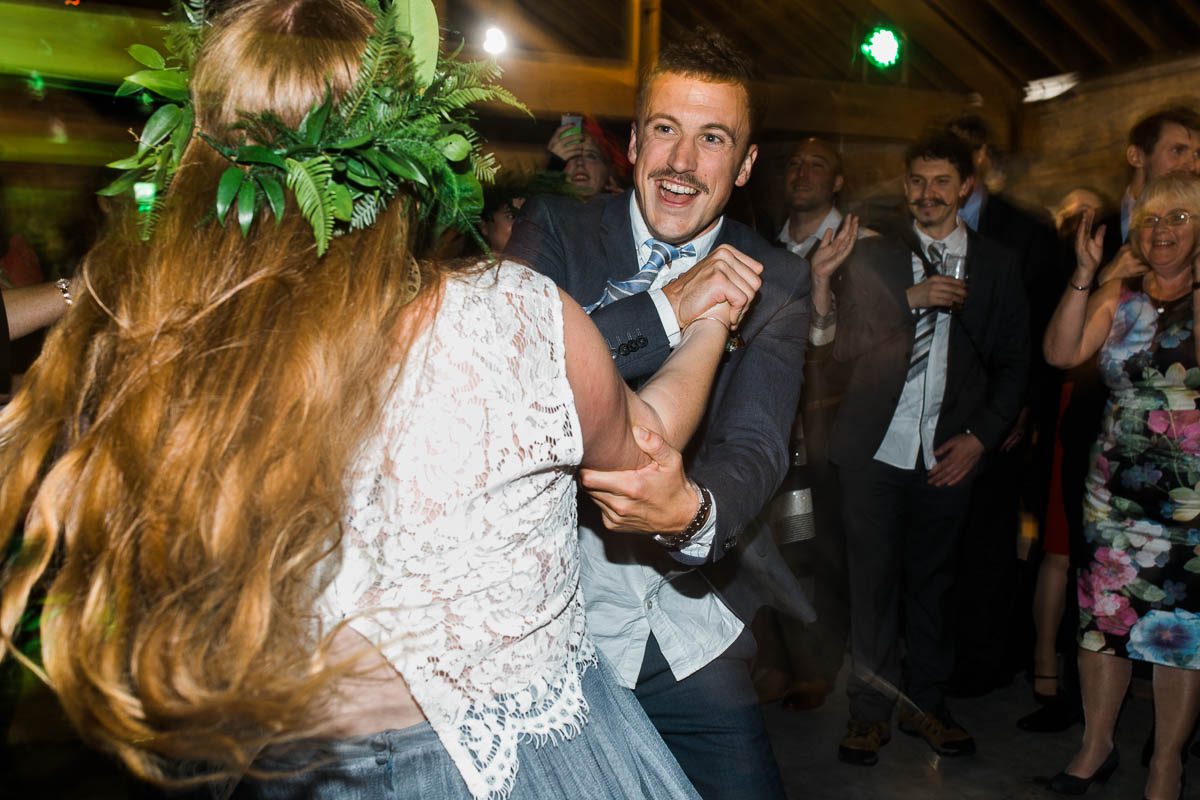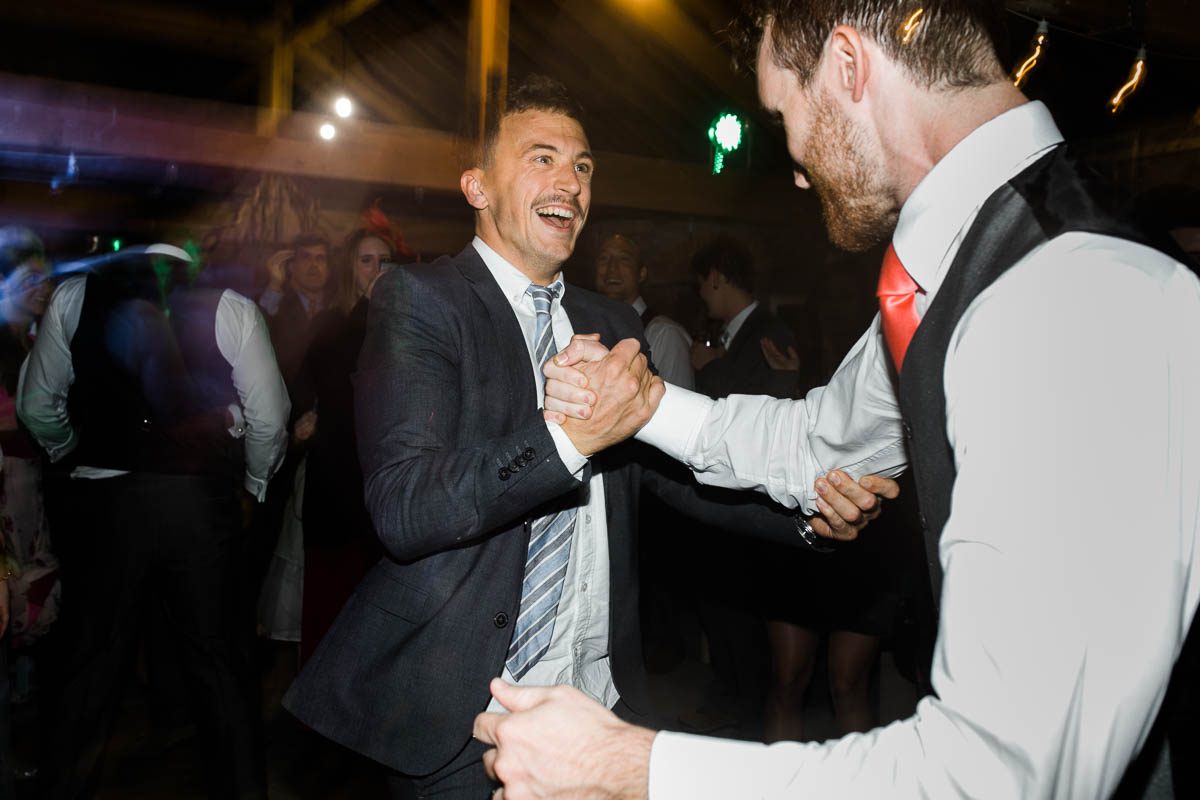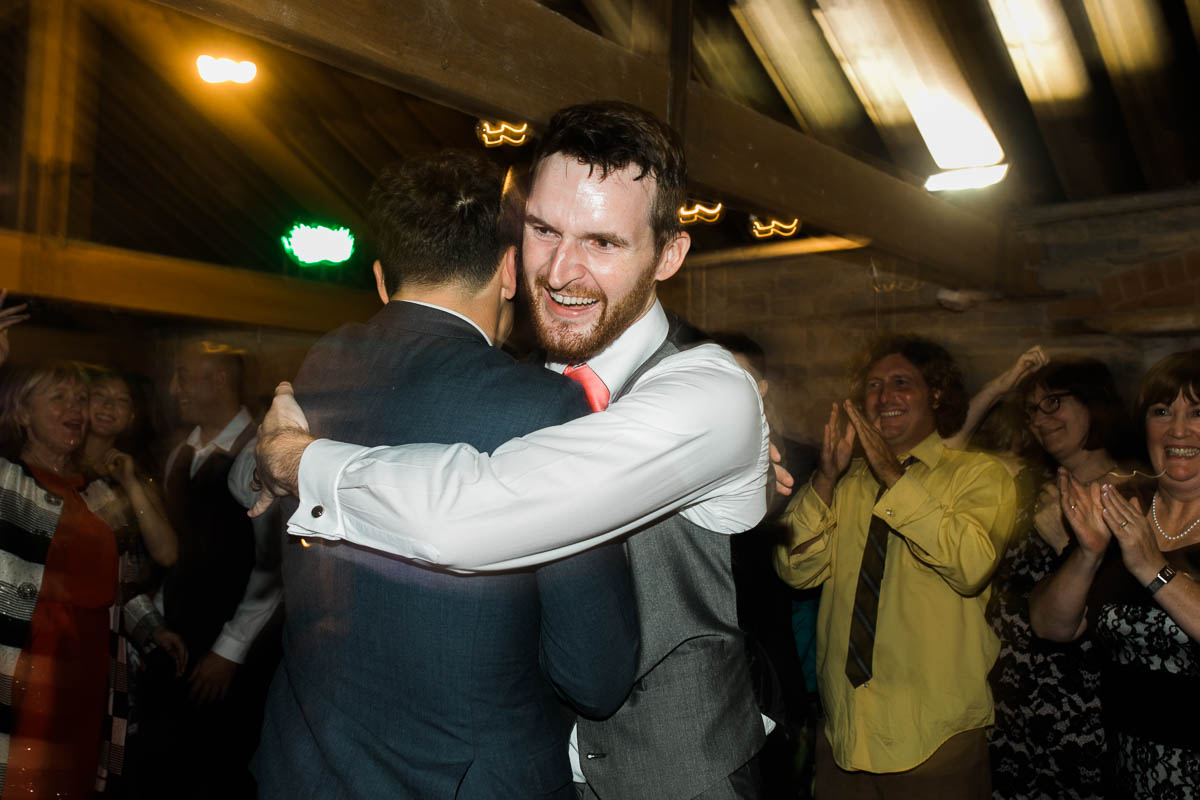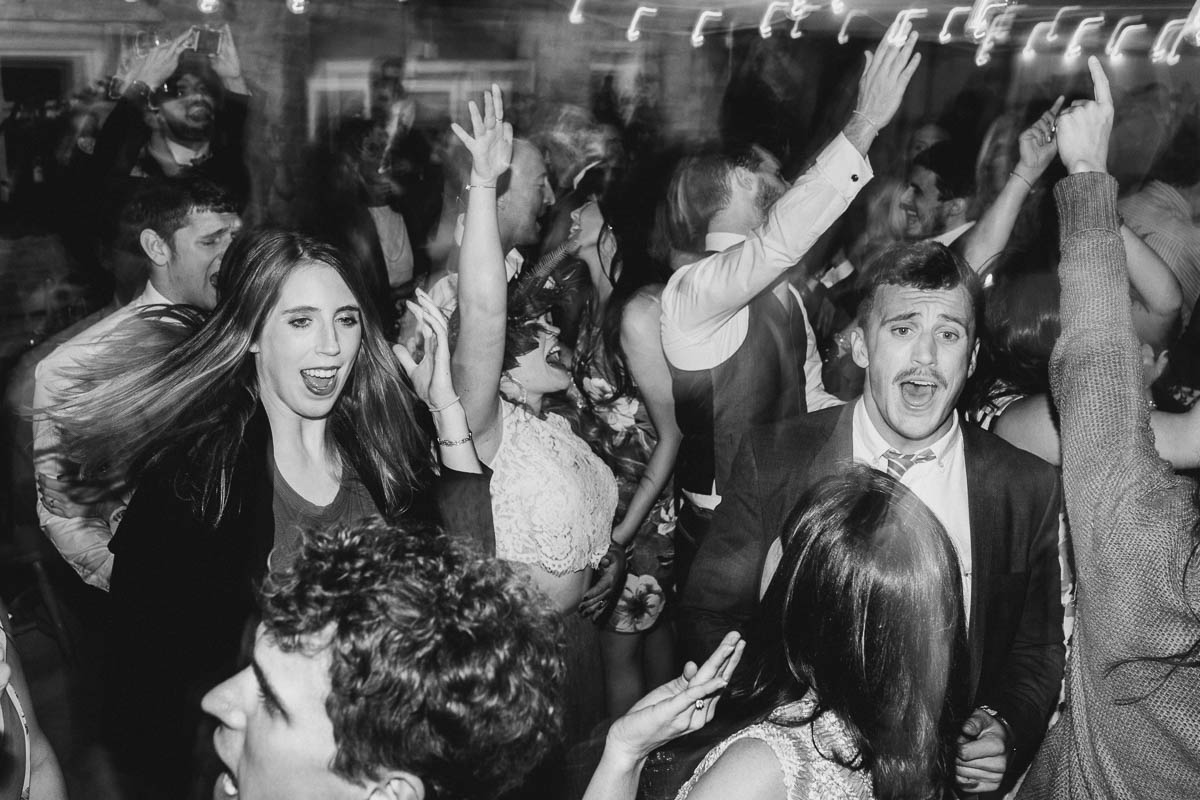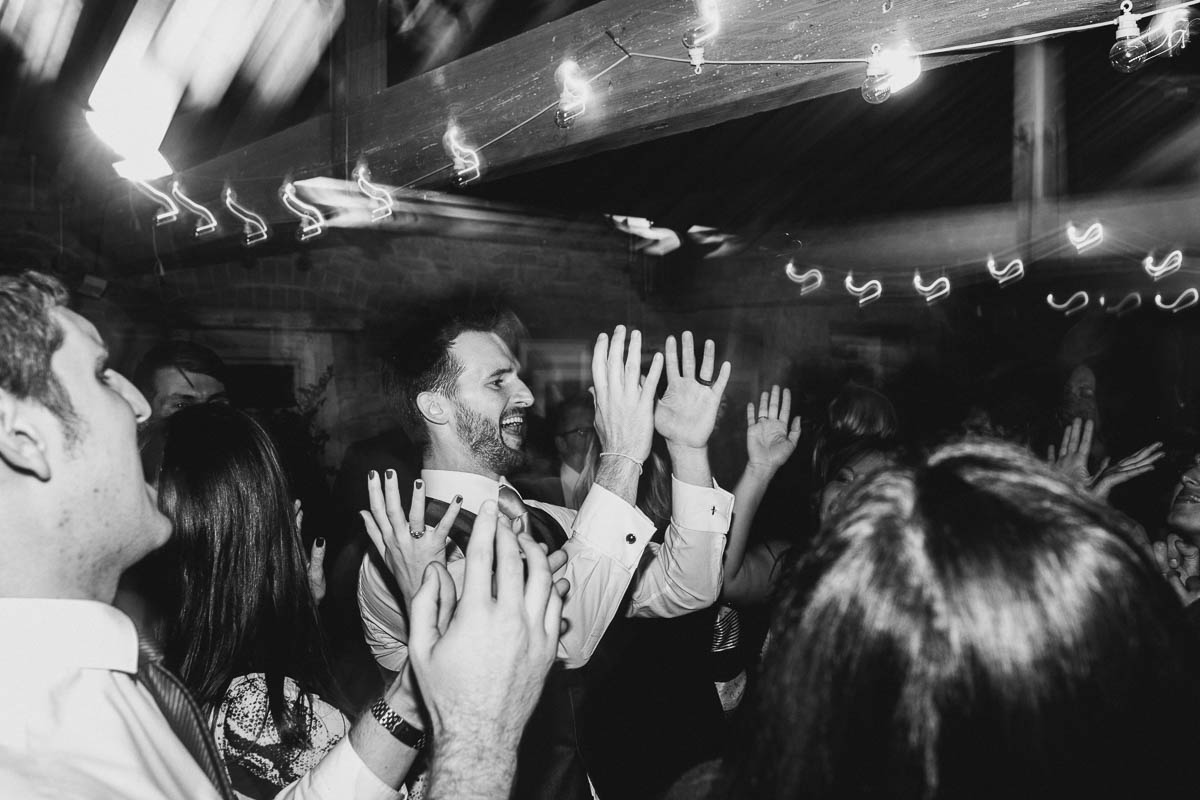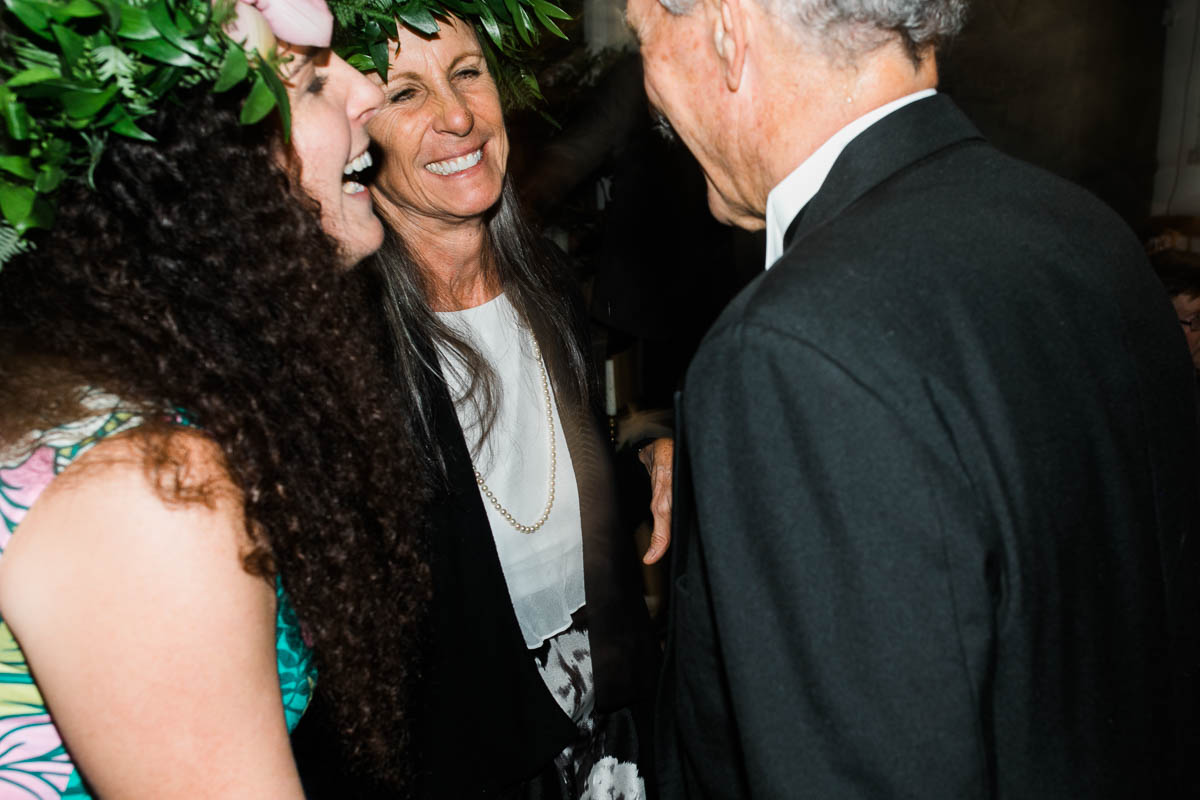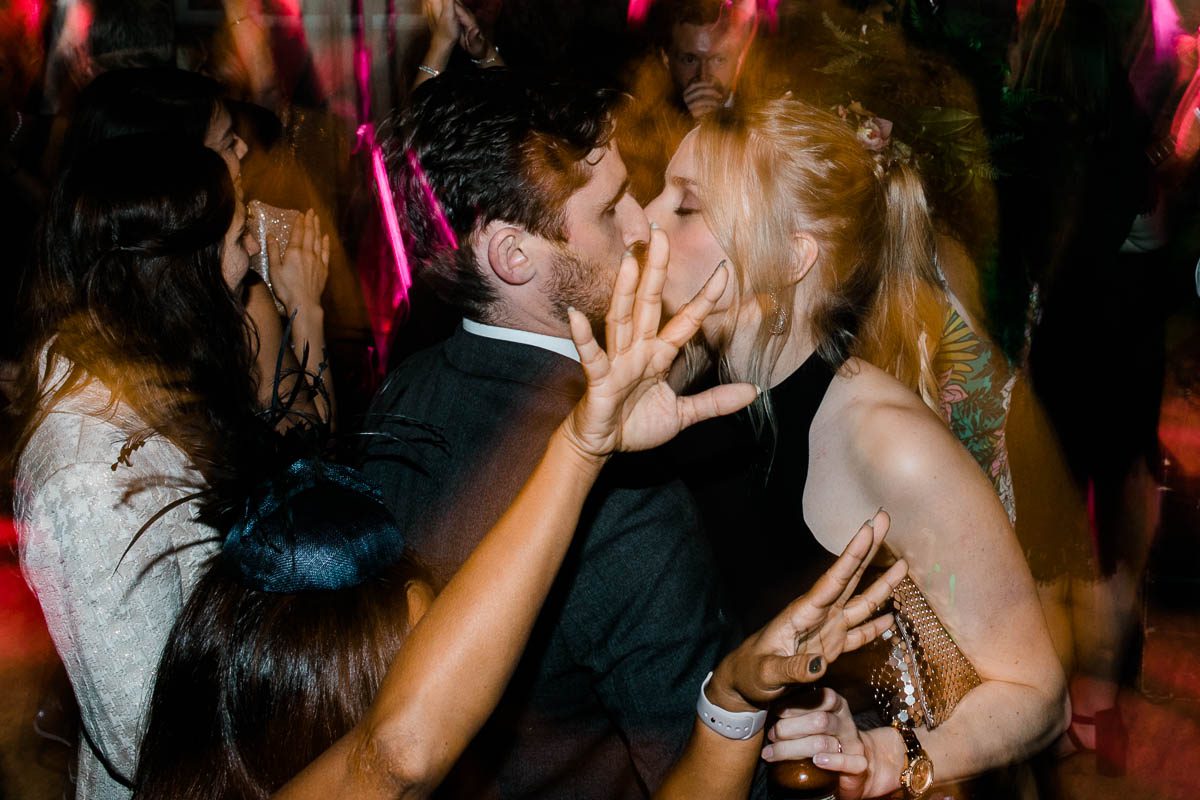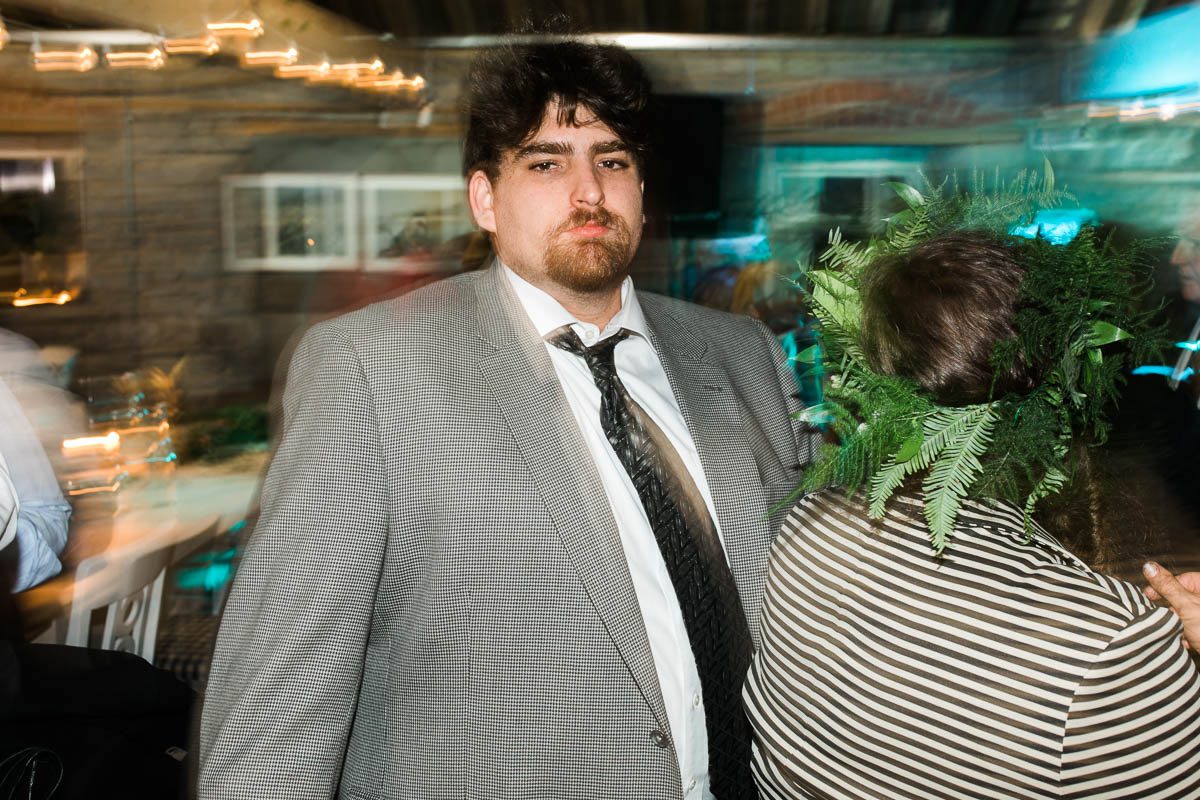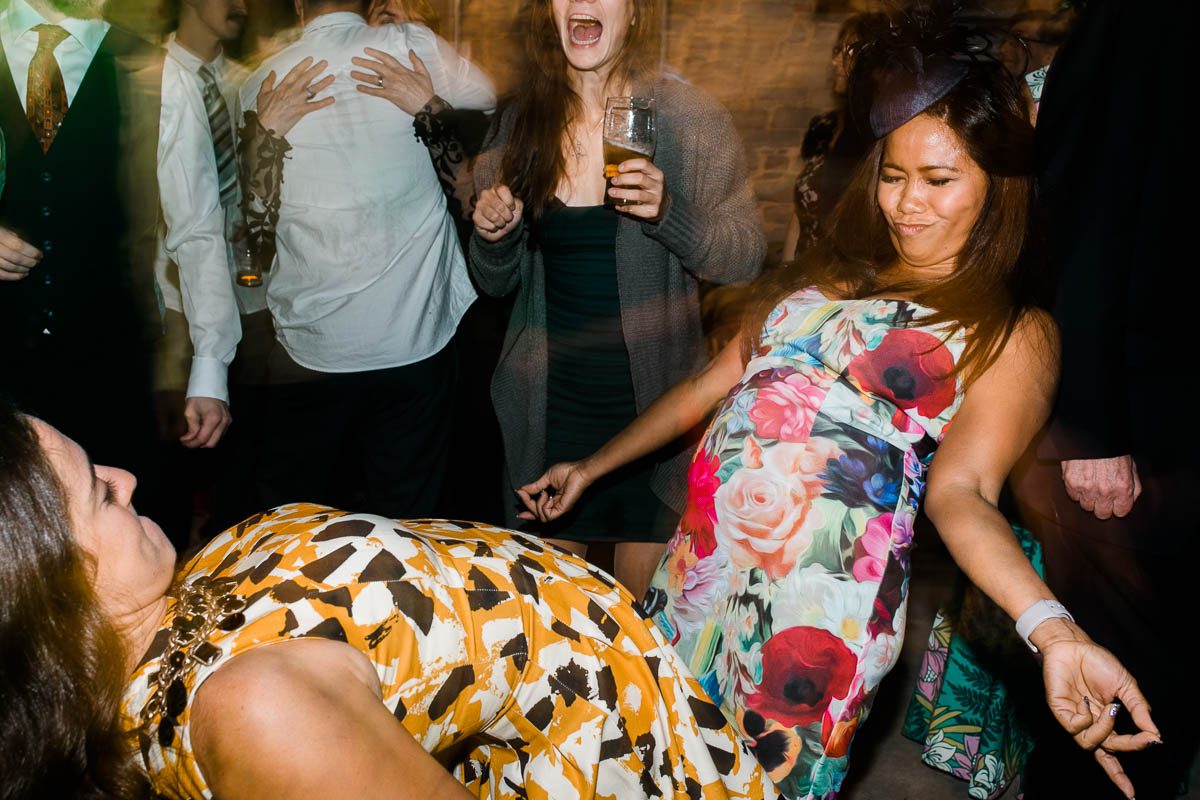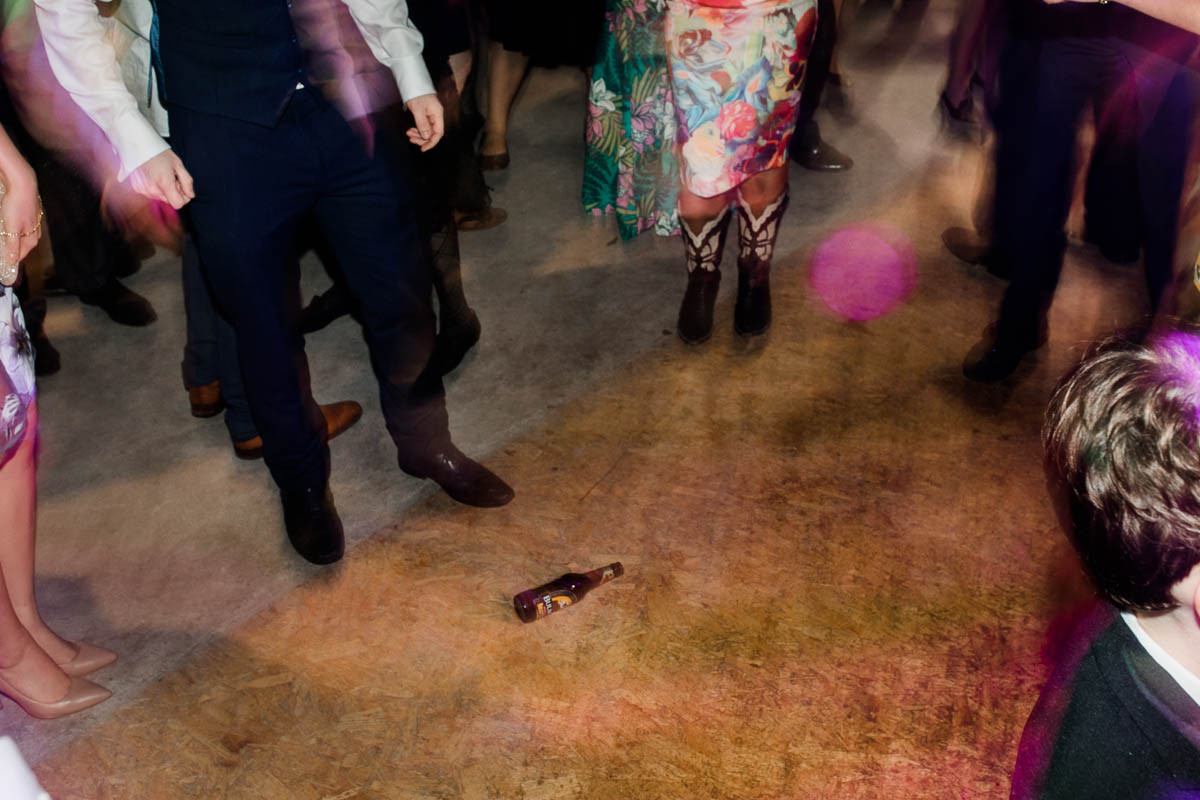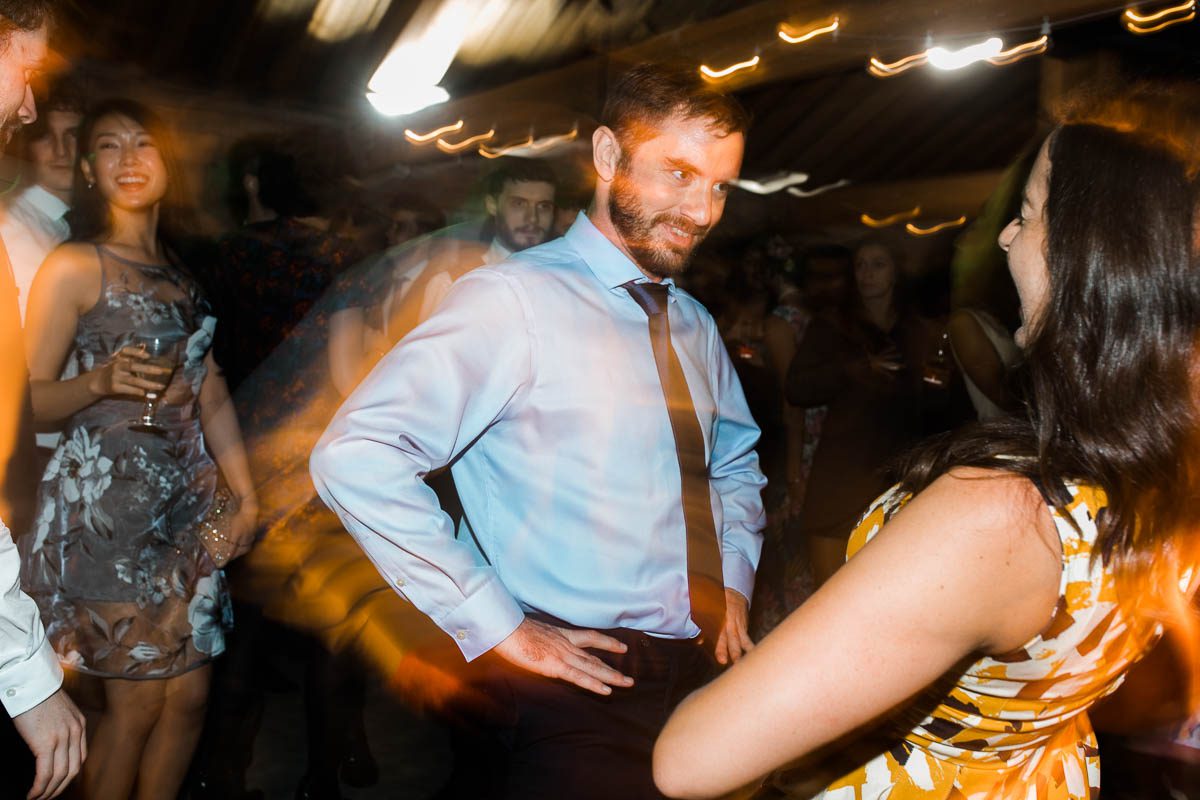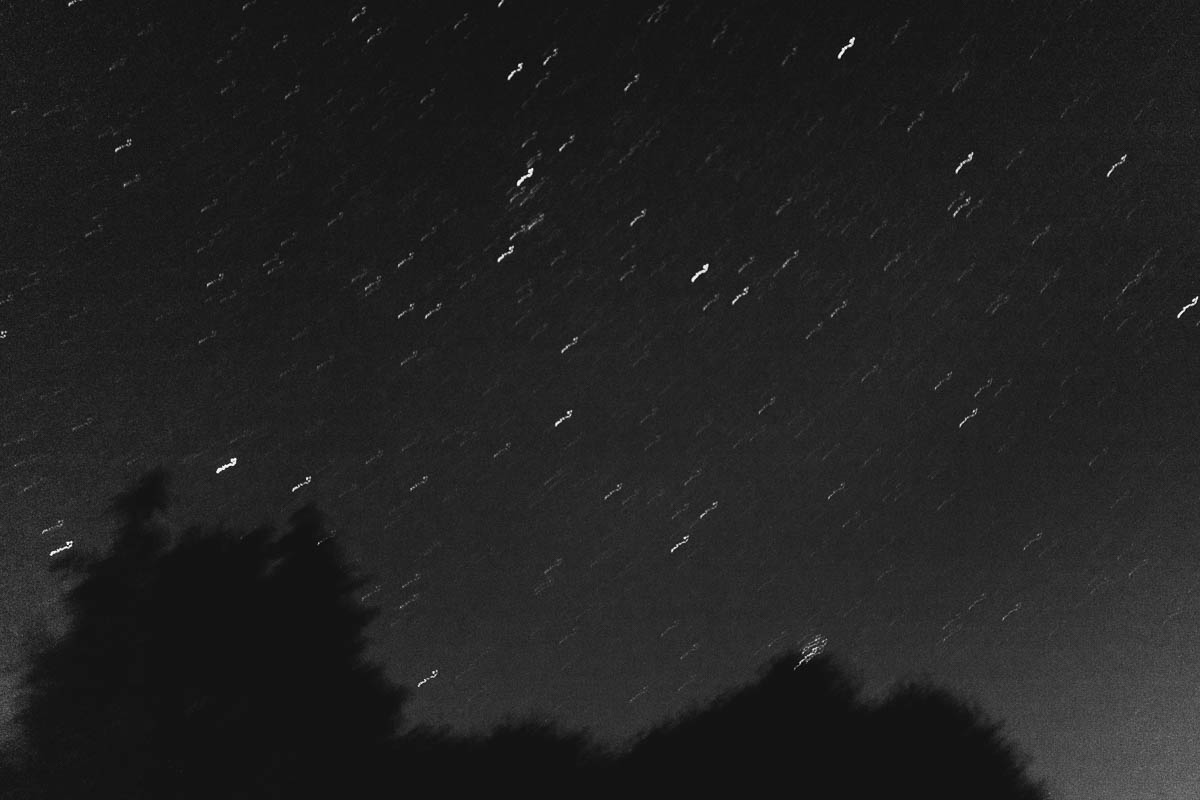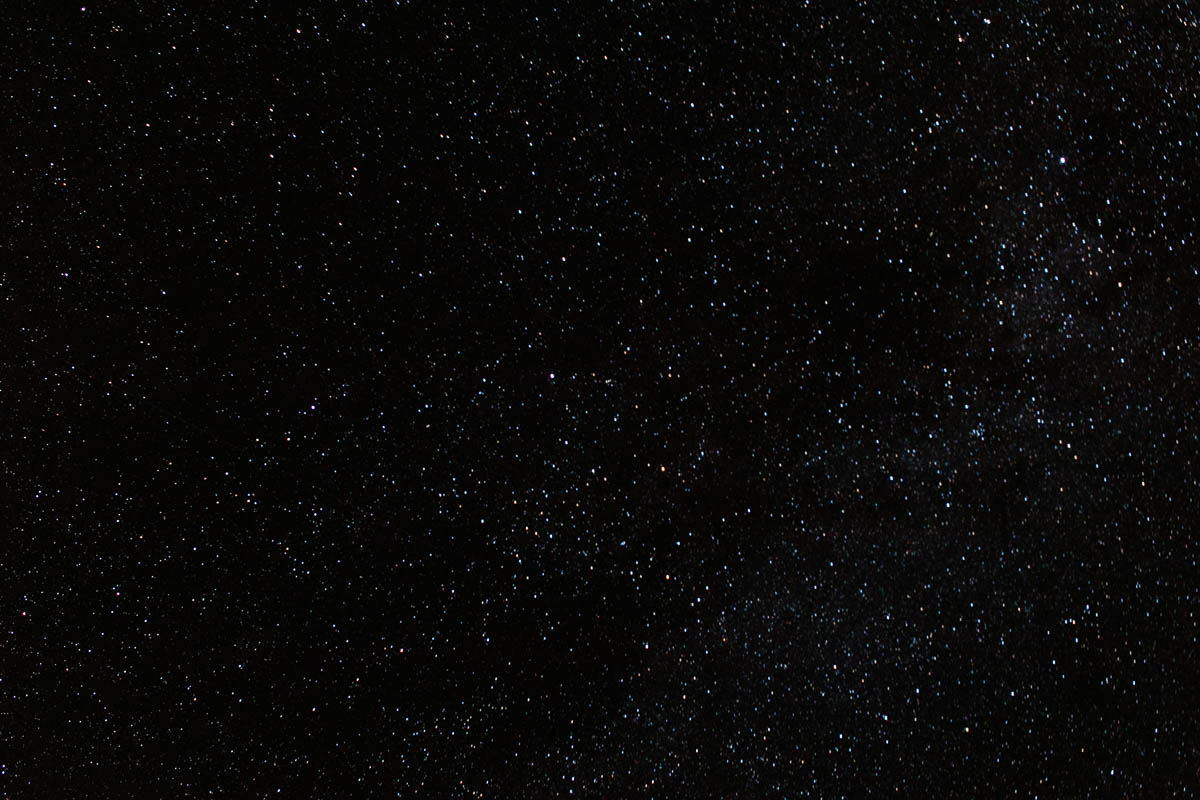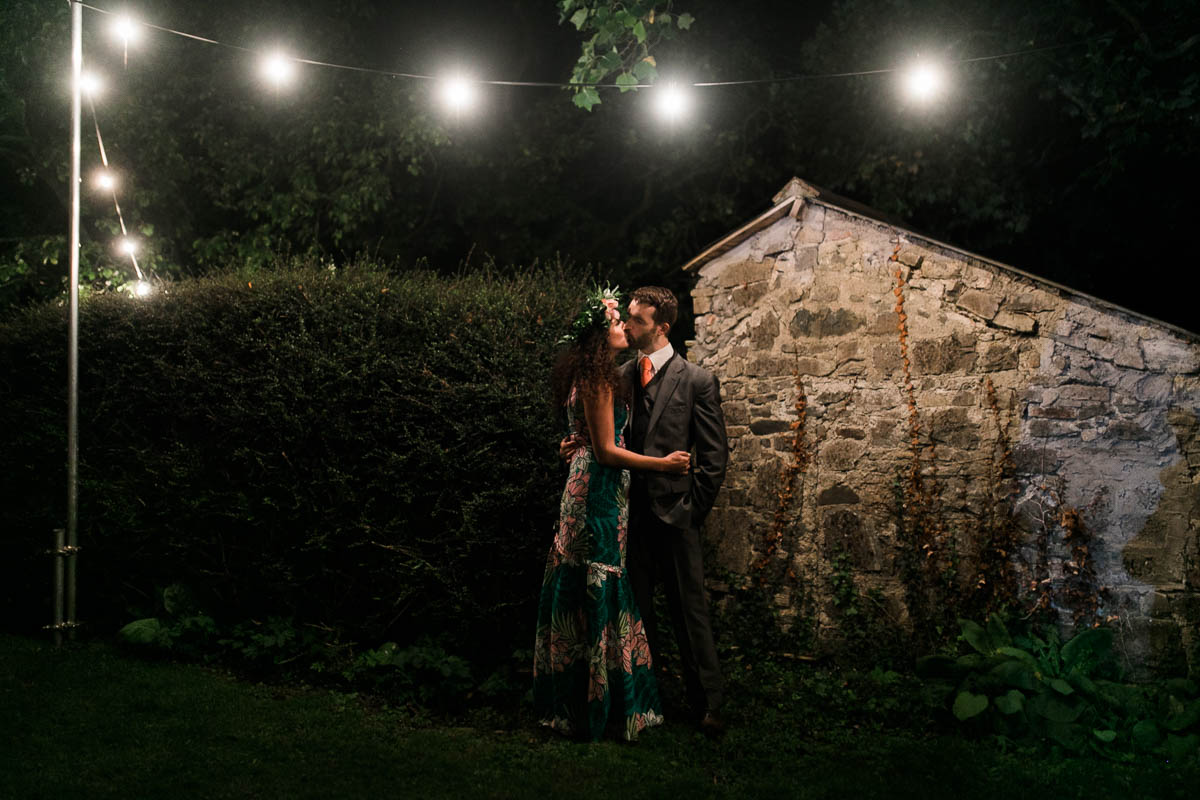 Venue – Durhamstown Castle
Service – Spiritual Ceremonies- Annemarie Colton
Annie Byrne – aislinnevents@gmail.com
Dress – Hand made in Holoku (a replica of a dress my grandmother wore in the 1950's a
traditional Hawaiian dress – same measurements, I still wear her original but it is RED)
Shoes- Marc Jacobs Mary Jane Silver Glitter
Headpiece – These are called Haku Lei (they are flower crowns, a tradition in Hawaii)
Accessories – Ni'ihau Shell necklace and Earrings (my mother gave me these as a surprise
day of, they are incredibly difficult to find and worn traditionally on special occasions)
Bridesmaids Dresses –  http://www.bhldn.com
Groomswear- Aston Formal Wear (Dublin)
Flowers – Mark from Powerscourt Townhouse –  info@thegarden.ie
Cake – Brown Hound Bakery- mix of cupcakes 041.983.3792
Band- The Whole Hog – www.thewholehogband.com
DJ – hello@candcdjs.com